Who We Are
At Curtiss-Wright Defense Solutions, we have one simple goal. To help you succeed.
On this website, you will find valuable information about our capabilities, as well as information about our products and services. In their design, and resulting from the applications and programs they support, many of our solutions are complex. That's also true of the platforms, programs and missions we support.
With that said, we try very hard not to let that complexity get in the way of ensuring our mission and core value stay quite simple. In other words, to support your program, our solutions are engineered to succeed.
We achieve design excellence with what we believe is one of the best engineering workforces in the industry. We also realize that our customer's success must be based on a set of very specific benefits. With that in mind, our commitment is to reliably deliver the following benefits: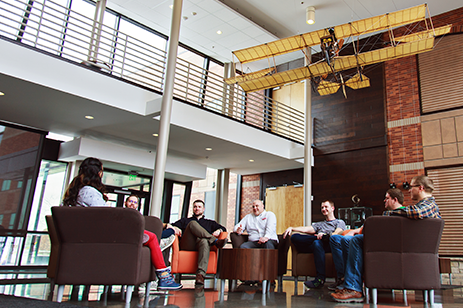 Engineered to be Open

We recognize and have taken a leadership stance around, the importance of the MOSA initiative and the leading open architectures that support it.

Engineered to be Affordable

We believe that a technologically elegant solution must meet cost criteria.

Engineered to Innovate

Our products and solutions, from simple COTS-based solutions to customized MCOTS products and fully integrated subsystems, are all developed, designed and produced with platform and program affordability in mind.

Engineered for Modularity and Portability

As a reflection of our leadership role, on behalf of our customers, around MOSA standards and solutions, we actively drive modularity, portability, and solution reuse across our entire product portfolio.

Engineered to Minimize Risk

Recognizing that risk is inherent in the types of platforms and programs supported by our customers, we are committed to reducing that risk with reliable manufacturing, a trusted supply chain, including carefully tracked parts, sophisticated counterfeit mitigation and highly managed components sourcing.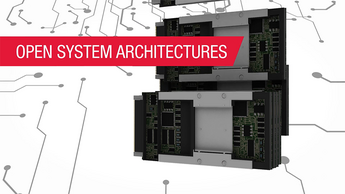 Solutions Engineered to Help You Succeed
For mission-critical applications, failure is not an option. We ensure mission success through engineering innovation and highly integrated solutions that today's warfighter can rely on, all designed with the same attention to detail that defense forces apply to mission planning.
Trust is a tactical advantage
From advanced sensors on autonomous and semi-autonomous air, ground, and sea platforms to cloud-based communications networks, and right down to the electromechanical systems that control everything from turret aiming to helicopter landing, soldiers and commanders work with increasingly complex equipment. To be effective on the battlefield, personnel need the highest level of trust that all systems will work in any situation.
What We Do
Curtiss-Wright's Defense Solution division is a trusted, proven leader, delivering superior products and services that meet the defense and aerospace industries' toughest challenges with best-in-class value.
Our solutions address air, ground, and naval defense applications, and are focused on growth segments with a high demand for advanced technology, enhanced safety, security, and performance. As a leading MOSA solutions supplier for battlefield platforms and communication systems, we are uniquely positioned to benefit from the DoD's commitment to maintaining technological superiority on the battlefield.
Our products include future-proof open system architectures, communications and processing systems for the tactical edge, flight test and operational aerospace instrumentation, and stabilization and motion control solutions.
For the U.S. Navy, the division supplies MIL-SPEC integrated subsystems and Naval Nuclear Instrumentation and Control solutions. Avionics solutions include flight data recorders, and aircraft sensor data management products and services.
As an industry leader, Defense Solutions takes an active role in industry standards organizations, serving, for example, as a Principal Member of The Open Group SOSA Consortium and as a member of the VITA Standards Organization's Board of Directors.
Curtiss-Wright Defense Solutions Brochure
Trusted by defense departments, commercial avionics companies, and systems integrators worldwide to provide the expertise, innovation, and experience needed for mission success
Read the Brochure
How We've Grown
Our strategy at Curtiss-Wright Defense Solutions is to drive customer success by leveraging our best-in-class solutions and our world-class engineering team. At times, however, engineered to succeed means adding to our portfolio of innovative technologies through acquisition. We are constantly searching, through our Mergers & Acquisitions team, for organizations that complement our engineering culture and add to our portfolio of solutions to meet customer needs. We support our customer's success by delivering what we have today and an eye toward innovations you may require tomorrow. For information about companies and products that are now organized under Curtiss-Wright Defense Solutions over the years, please use the links below: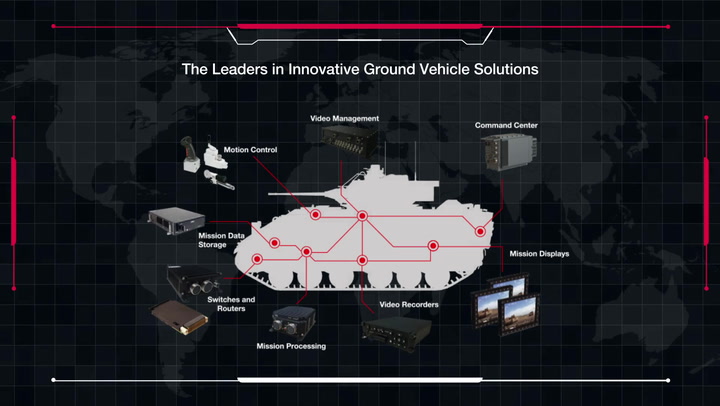 Innovating today, for tomorrow's ground vehicles
Partnering with us for next-generation ground vehicle programs gives you access to the industry's broadest product portfolio of field-proven solutions, designed with a Modular Open Systems Approach (MOSA) to bring future capabilities to the frontlines today.