Retain existing systems while upgrading to the most recent software
Northrop Grumman Real-time Virtualization and Modernized Protection (ReVAMP) technology is a software package that brings all the advantages of modern enterprise virtualization to embedded real-time systems. Northrop Grumman ReVAMP virtualization software allows integrators to update a system's single board computer (SBC) and continue to run the legacy software with no changes to the software. ReVAMP represents an excellent opportunity for system integrators to reap the benefits of upgraded hardware, including cybersecurity upgrades, without the risk and cost of re-architecting their software environment.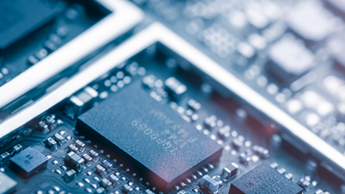 Real-time Virtualization and Modernized Protection (ReVAMP)
Curtiss-Wright is collaborating with Northrop Grumman to bring ReVAMP technology to the embedded avionics market. Using ReVAMP, Curtiss-Wright customers can now protect their software investment by virtualizing their VMEbus module and other embedded platforms, supplied by Curtiss-Wright, and then migrating that software to a contemporary VME or OpenVPX module.

Combining Curtiss-Wright's embedded computing processing cards with ReVAMP's software enables customers to retain existing systems while upgrading to the most recent software. Our SBCs are available in a range of form factors and processor types, including Intel®, Power Architecture®, and Arm®.
With the collaboration between Curtiss-Wright and Northrop Grumman ReVAMP, customers can:
Upgrade legacy processors while maintaining their software environments
Protect their software investment
Update cybersecurity features without re-architecting software
Migrating Legacy Software from Obsolete Hardware to Modern System Environments
Virtualization software can enable system designers to reap the advantages that enterprise virtualization and layers of cyber hardening bring to real-time embedded systems. Such an approach enables weapons systems to decouple software from specific hardware configurations and combat obsolescence. This approach makes it possible to protect older application software with contemporary cybersecurity protections that weren't available when the code was first written.