Lowering program risk is more important than ever
In today's aerospace and defense industry, program life cycles are growing longer but electronic component longevity isn't keeping up. Declining defense spending over the last decade has caused the average age of military systems to increase, reaching an average of 29 years for U.S. military aircrafts. It is increasingly difficult to forecast customer program requirements, and financial constraints are at an all-time high.
How do you address these challenges?

With Curtiss-Wright Defense Solutions' Total LifeCycle Management (TLCM), you will gain a dedicated partner with industry insights that enhance your team's capabilities, a proactive DMS strategy, and a custom portal for configuration control, allowing you to focus your resources elsewhere while still keeping a finger on the pulse of your program. The TLCM team works with you to choose technology solutions with longevity opportunities, reduce the risk of component obsolescence, and ultimately increase program stability to mitigate financial risk.
With TLCM, you receive all the benefits of our standard support as well as:
Proven longevity execution
Configuration control
Monthly obsolescence status reports
Early alert LTB notification
Custom industry-leading TLCM platform
Free onsite component storage
Sustainable test infrastructure
Complex proposal capabilities
Dedicated team with over 60 years experience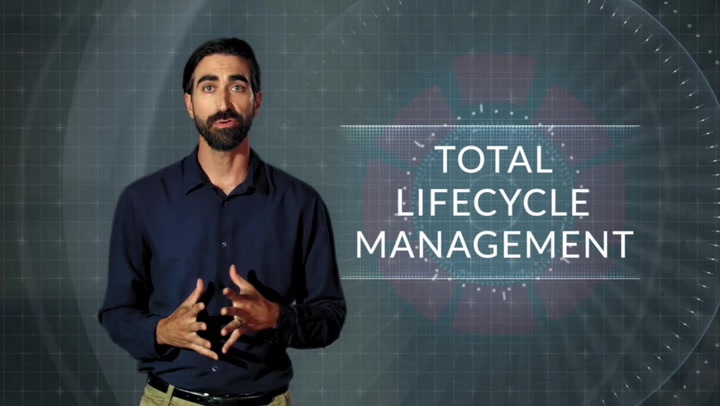 Total LifeCycle Management Video
With Total LifeCycle Management (TLCM), our team of experts draw from decades of experience to manage the entire lifecycle of your program components. Learn more about Total LifeCycle Management (TLCM) in our video.
COTS Standard Product Support
In the military and defense industry, lowering program risk is essential to a program's success. To optimize costs and meet program requirements, Curtiss-Wright offers standard product support for all COTS electronic boards.
Broker by Approval
This standard support offers full access to authentication reports to all board customers, including all supply chain and data reporting to standard testing guidelines included in AS5553/ARP6328 at no additional cost. To ensure full control, Curtiss-Wright regularly audits processes and systematic controls to ensure no brokered material is used without explicit knowledge and approval of the customer.
With Curtiss-Wright COTS electronic boards, all customers are guaranteed:
AS9100D certification
AS5553 & AS6174 compliance
12-month warranty
Engineering Change Orders (ECO) enhancements
Software/firmware upgrades made available
Product bulletins for key industry obsolescence events