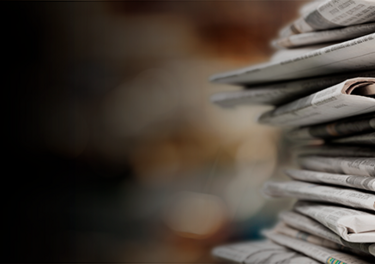 ANSI/VITA 48.8 Ratification Opens Gates for New Embedded Cooling, RF and Microwave Cooling
Authored by: John Keller, Editor. Published in Military & Aerospace Electronics
Two U.S. standards organizations have ratified an open-systems specification for advanced air-flow-through cooling in high-performance embedded computing and RF and microwave applications, and avionics engineers at Lockheed Martin Corp. are finding this new standard to be just what the designer ordered.
The VITA open-standards trade association in Oklahoma City, as well as the American National Standards Institute (ANSI) in Washington, earlier this month ratified the ANSI/VITA 48.8 mechanical standard for electronic VPX plug-in modules using air-flow-through cooling.
This specification describes an approved approach to designing with air-flow-through-cooled plug-in modules using 3U and 6U VPX circuit cards while retaining the VPX connector layout. It helps reduce weight and cost for high-density, high-power electronic systems by eliminating wedgelocks and ejector handles
ANSI/VITA 48.8 subsystems permit air inlets at both card edges, as well as on the top circuit card edge opposite the VPX connectors. It also can promote use of polymer or composite materials to reduce chassis size and weight.
The ANSI/VITA 48.8 design approach enabled avionics engineers at the Lockheed Martin Corp. Rotary and Mission Systems segment in Owego, N.Y., to reduce the size and bulk of the avionics computer aboard the Lockheed Martin Sikorsky S-97 experimental high-speed helicopter.
"We have the S-97 helicopter, and we've had a processor on that platform since 2015 that has used this technology for a 40 percent decrease in weight" over more conventionally cooled VPX chassis, says David Vos, technology fellow at Lockheed Martin Rotary and Mission Systems.
Sponsoring the VITA 48.8 working group, which crafted the standard and saw it through ratification, were Lockheed Martin, the Curtiss-Wright Corp. Defense Solutions Division in Ashburn, Va., and Abaco Systems in Huntsville, Ala.
The ANSI/VITA 48.8 design approach improves the efficiency of the thermal path to cool high-performance processors, field-programmable gate arrays (FPGAs), general-purpose graphics processing units (GPGPUs), and other hot components, Vos explains.
"It shortens that thermal path and gives us a lower temperature rise," Vos says. "It also focuses the thermal requirements on the module frame itself rather than on the chassis."
More conventional conduction-cooling approaches remove heat along a path from the hot components, through the circuit card, through the card wedge locks, through the chassis walls, and out to ambient air. Air-flow-through cooling, on the other hand, uses a heat exchanger integrated into the structural frame of each circuit card.
With ANSI/VITA 48.8 "we can use as many as three sides of the module for air-flow-through cooling," Vos says. "Air flow can go in the top of the chassis, and out the sides. We can remove heat from left to right, and from right to left."
Specifications for ANSI/VITA 48.8 use gasketing to prevent particulate contamination from the moving air, Vos says. One design tradeoff, however, is circuit card size, when compared with more conventional conduction-cooled approaches.
"For the air-flow-through heat exchanger to fit onto the cards, the pitch is slightly larger," Vos says. "We need a little more volume at the module level, but the chassis does not have to grow substantially."
An added benefit of ANSI/VITA 48.8 is its ability to replace or augment existing liquid-flow-through thermal-management approaches to reduce size, weight, and system complexity. "We could backfit and modify systems deployed with liquid cooling with air-flow-through cooling," Vos says.
In addition, air-flow-through cooling can be appropriate for systems like manned and unmanned fixed-wing aircraft and helicopters where liquid cooling is not an option. The new approach also enables designers to use hybrid chassis that integrate conduction cooling and air-flow-through cooling, he says.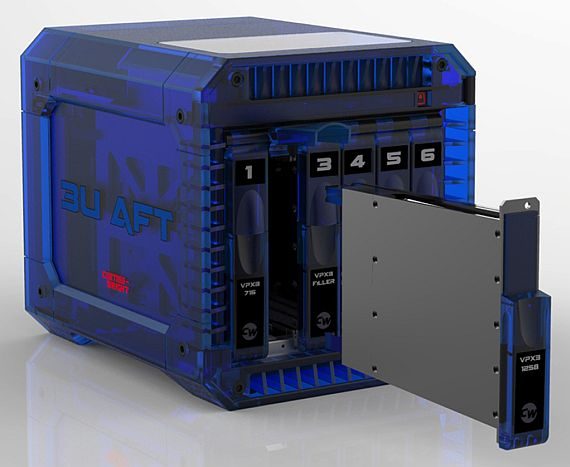 Depending on the application, ANSI/VITA 48.8 also has the potential to replace liquid-flow-through cooling. "It will allow you to bring much more computing power for significantly lower SWaP-C [size, weight, power, and cost]," says Ivan Straznicky, technical fellow at Curtiss-Wright Defense Solutions in Ottawa. "It also has the potential to translate weight savings into increased platform endurance."
Lockheed Martin's Vos says the Sikorsky S-97 helicopter is the only specific aircraft he can name that uses ANSI/VITA 48.8 thermal-management technology, but says that additional fixed-wing aircraft and helicopters either use this technology today or will use it in the future
Curtiss-Wright's Straznicky says formal ratification of ANSI/VITA 48.8 has the potential to jump-start demand for this technology. "The interfaces are locked down, so designers can order modules from a variety of vendors, and they all will plug and play. they are not subject to change, so engineers can feel free to design with it."
Read the full article here
Related Posts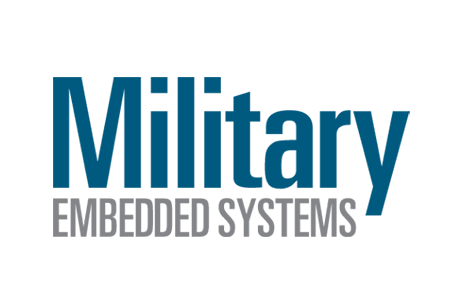 Article
Taming the Tin-Whiskers Beast
Ivan Straznicky on how intensive research is leading to effective mitigation of the tin whiskers phenomenon.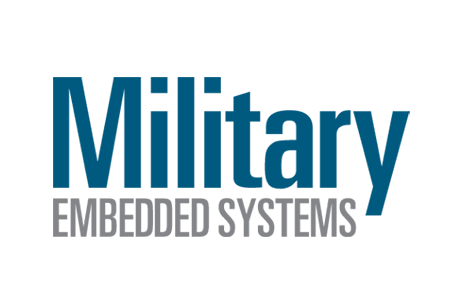 Article
It's Time for VITA 47: Raise the Bar on Defining Ruggedization, Reliability
Aaron Frank and Ivan Straznicky look at VITA 47 for ruggedization and reliability. The VITA Standards Organization's ANSI/VITA 47 targets the Environments, Design and Construction, Safety, and Quality for Plug-In Units.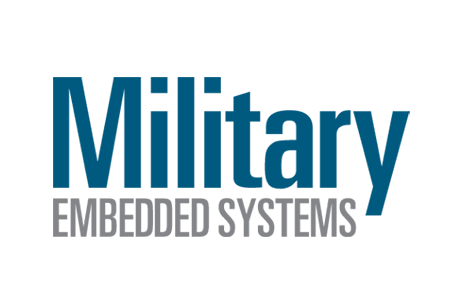 Article
OpenVPX Standard Hits Five Years of Enabling Interoperability in Military Embedded Systems
John McHale with Military Embedded Systems discusses with industry experts how the OpenVPX standard has evolved since it's debut in 2010.
Air-Flow-Through (AFT) Cooling
AFT technology passes air through the heat frame, preventing the ambient air from contacting the electronics, but decreasing the thermal path to the cooling air dramatically. On both the inlet and the exhaust sides of the card, a gasket mounted inside the chassis seals the card's internal air passage to the chassis side walls. These seals prevent air from being blown into the chassis and protect the internal electronics from the harsh external environment.