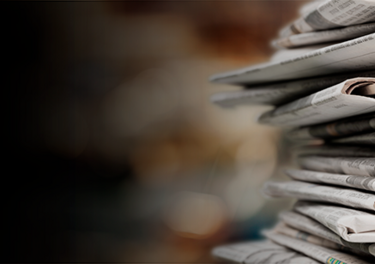 Article
December 01, 2016
Changing Ways to Deliver Safety and Security
Authored by William Wong, Electronic Design
The rise of the Internet of Things (IoT) and Industrial IoT (IIoT) is not the only reason for increased demand for safety- and security-related solutions. Many existing standards—such as DO-254 and DO-178 for avionics and Automotive Safety Integrity Levels (ASIL) risk classifications, defined by the ISO 26262—are just some of the more demanding domain-specific specifications. There are also standards for railway (CENELEC 50126/128/129) and general applications (IEC-61508).
Each standard has its own range of safety specifications, like Design Assurance Level (DAL) DO-254 and DO-178. DAL A is designed to prevent catastrophic failures, while at the other end DAL E indicates that a failure will have no significant effect on the system. ASIL-A is comparable to DAL D; ASIL-D is comparable to DAL A or DAL B.
Most high-reliability RTOS vendors provide certification, such as Green Hills Software's INTEGRITY-178 tuMP Multicore RTOS that meets DO-178B Level A certification requirements. Lynx Software provides certification artifacts for its LynxSecure separation kernel hypervisor.
Tools can also be certified. For instance, Cadence's latest toolset is available with Tool Confidence Level 1 (TCL1) documentation. This addresses more than 30 tools that are ISO 26262-compliant. Adacore's QGen is a certified code generator that turns Simulink models into qualifiable Ada or MISRA C code. Normally generated code would have to be qualified, whereas the original model would be qualified.
Even chip-level designs need to be addressed. ARM has delivered safety documentation for automotive ADAS applications for Cortex platforms.
Further up the food chain are certified COTS boards, such as Curtiss-Wright's boards that are certified to DAL C or DAL A for avionics applications. Generating certification artifacts is costly in time and effort, so not all boards in their repertoire are designed to meet the strictest specification.
All of these can save significant time and effort in certifying hardware and software for safety- and security-critical applications. Devices without proper certification will not be usable in many automotive, avionics, medical, and transportation applications.
RTCA DO-254 / EUROCAE ED-80 Safety Certifiable COTS
DO-254 safety certification for manned and unmanned aerial vehicles can be a costly and time-consuming undertaking, especially if the process is new to your organization. Working with a vendor that can provide safety certifiable COTS solutions that are designed for use in systems with Design Assurance Level A using AMC 20-152A as a means of compliance for safety certification can significantly reduce your program's cost, development time, and overall certification risk.