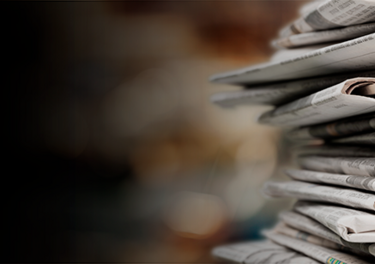 Article
February 08, 2016
Common Technologies for Manned and Unmanned Aircraft
Authored by Courtney Howard, Military & Aerospace Electronics
Military jet fighters, commercial passenger jetliners, military surveillance aircraft, as well as a growing number of unmanned fixed-wing aircraft and helicopters benefit from technologies designed for dual use.
Manned and unmanned military and commercial aircraft share more common technology than ever before. From fuselages to engines and cockpit avionics to connectors, today's commercial and military jets, helicopters, and unmanned aircraft systems (UAS) leverage innovations from a wide variety of markets, including consumer electronics, automotive, industrial, medical, and more. 
"Instead of technology migrating from military avionics to the commercial sector, there is significantly more transfer from the consumer electronics world into avionics in general," says Paul Hart, chief technology officer and technical fellow at Curtiss-Wright Avionics & Electronics in Christchurch, England. "For example, traditional MIL-STD-1553 and ARINC 429 databuses are giving way to Ethernet-based networks on aircraft, along with Wi-Fi connectivity. Also CANbus, used in the automotive industry for decades now, has an ARINC standard and is featuring in many new aircraft designs. 
"There are also crossover technologies where other industries have invested in technology development that can benefit aerospace," Hart adds. "For example, we are using a sensor technology originally developed for the medical industry to detect ice accretion on an aircraft wing to much higher accuracies than existing technology. We have also evolved versions of our flight test instrumentation for space applications on launch vehicles, spaceplanes, re-entry vehicles, and space stations." 
Benefits abound 
Collaboration across aerospace and other industries is increasing, and virtually all involved are benefitting. 
Military aircraft are leveraging commercial avionics systems and components, and even fuselages. As a result, military programs are able to save development time and money; benefit from commercial economies of scale for reduced costs, increased product availability, and potentially, reduced threat of parts obsolescence; and boost compliance with safety standards and requirements for flying in public airspace. 
Simultaneously, commercial aircraft - from airliners to civil and consumer UAS - are harnessing proven rugged military electronics designed for several decades of usable life and for harsh environments. 
Devised for dual use 
"Many avionics devices and systems are designed for dual use - commercial and military applications - which not only enables shared capabilities and standards, but also helps to drive down development and qualification costs," Mike Madsen, vice president of aerospace integrated supply chain at Honeywell Aerospace in Phoenix, told Military & Aerospace Electronics in 2011. 
The trend of engineering dual-use technologies not only endures, but continues to expand. In fact, virtually every leading prime contractor to the U.S. Department of Defense (DOD) designs and develops technologies applicable across myriad markets, including commercial and military aerospace. 
Within Honeywell Aerospace's marketing and product management team is "an Aerospace level, cross-functional organization ensuring technology roadmaps are coordinated to support current future requirements in commercial and military business segments," says Tom Hart, vice president defense and space aftermarket at Honeywell Aerospace in Phoenix. Honeywell's military customer base - original equipment manufacturers (OEMs) and aftermarket - is showing "high interest in commercial off-the-shelf (COTS) or military off-the-shelf (MOTS) when possible to reduce non-recurring and recurring" engineering costs. 
"Honeywell Aerospace is very interested in dual use where possible. Significant investments are going into product and technology areas for commercial and military use," Hart says. "For example, Honeywell has developed a family of image processing modules (IPM) used in commercial display systems and military display systems where there is a need for increased processing power and throughput, like in a Synthetic Vision System (SVS) and Enhanced Vision System (EVS)." The same family of IPMs is used for high-end military display generator applications, such as the latest-generation F-15 and F-16. 
"The Lockheed Martin F-16 is a great example of a legacy fighter with models delivered 30-plus years ago, but from an avionics standpoint is up to today's standard in technology and capabilities," Hart explains. There are many opportunities to work on modern platforms, he says, but also significant opportunities to apply modern systems to upgrade legacy aircraft. 
......
Flight Test & Monitoring Solutions
Our comprehensive portfolio of standalone and total system solutions has been field-proven in a wide variety of applications for decades. Working with us means you get an expert partner that acts as an extension of your system architect and design team to deliver a future-proof total solution with less risk of losing data and suffering schedule delays and financial implications.