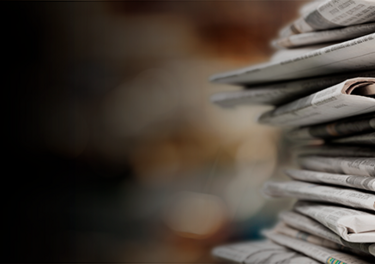 Article
December 12, 2017
Intel's Xeon-D 10 Gig Connectivity Drives Demand for VITA 76 Connector High-Speed Signal Integrity
Published in VITA Technologies - Military Embedded Systems
The recent introduction of Intel's first Xeon System-on-a-Chip (SoC) device, the Xeon-D (codenamed "Broadwell DE"), dramatically changes the range of options for designers of high-performance small-form-factor (SFF) mission computers. Compared to earlier Core/Atom devices, the Xeon-D provides more cores and threads per central processing unit (CPU) - up to 16 cores/32 threads - and adds a significantly greater number of Peripheral Component Interconnect Express (PCIe) lanes (32 PCIe lanes for Xeon-D, compared to 16 lanes for Core i7 or six lanes max for Atom). The Xeon-D also natively provides support for a large number of fast USB 3.0, USB 2.0, 1 Gigabit Ethernet (GigE), and serial interfaces. Most notably, a significant leap forward for designers of modern mission computers is Xeon-D's support for 10 GigE.
Thanks to this extensive and unprecedented range of built-in high-speed interfaces, the Xeon-D architecture is helping to drive a new era of server-class SFF processing that provides system designers with far more total throughput and a greater number of high-speed channels for connectivity to more and more devices. Add to this Xeon-D's low power consumption and extended temperature capabilities, and system designers can now deploy size, weight, and power (SWaP)-optimized rugged systems that bring server-class processing architectures to demanding vehicle and aircraft environments.
Higher data rates raise signal integrity issues
The faster data rate speeds of 10 GigE and similar interfaces bring with them issues related to signal integrity. The industry-standard MIL-DTL-38999 circular connector, the long preferred rugged I/O connector for deployed aerospace and defense subsystems (such as ATR [Air Transport Rack] boxes), uses pin and socket contacts that aren't adequate for ensuring exceptional signal integrity for high speed interconnects over maximum cable length on SWaP-constrained ground, airborne, and shipboard platforms. The faster the signal and longer the cable, the greater the resulting signal degradation is. Many critical aerospace and defense applications simply can't accept such signal loss, distortion, or cable length limitations. Consequently, in order to support the higher data rates from modern high-performance processors, including the Intel Xeon-D, an alternative to traditional pin and socket 38999 connectors is required.
The VITA 76.0 connector
With the emergence of a new class of processors that natively support higher bandwidth interfaces, such as 10 GigE, USB [Universal Serial Bus] 3.0, PCI Express and SATA [Serial ATA] 3.0, demand has grown for a circular military-grade connector that is able to support the higher data rates. In response to this requirement, VITA adopted the VITA 76.0 standard ("High-Performance Cable – Ruggedized 10 Gbaud Bulkhead Connector for Cu and AOC Cables") in 2015 to define a new 38999-style connector, one that marries a high-density, high-bandwidth mini-interconnect scheme and fits within the trusted MIL-DTL-38999 circular shell. The VITA 76.0 connector was born out of the need to address signal integrity, and high-density interface issues, while bringing forward the benefits of the standard threaded-coupling 38999 circular shell.
To illustrate just how practical the VITA 76.0 is, let's take 10GBASE-T standard (IEEE 802.3an-2006) as an example, which supports 10 Gb/s [Gigabits/second] connections over unshielded or shielded twisted pair cables over CAT 6A or CAT 7 twisted pair with a maximum specified range of 100 meter (330 ft.). In this case, VITA 76.0 connectors have been successfully validated to support the full rated cable length of the 10GBASE-T standard, whereas traditional 38999 pin and socket inserts can support a mere few feet of cabling.
Prior to VITA 76.0, system designers who needed improved signal integrity to support high-speed signals, but also wanted to retain the traditional 38999 circular connector style, would typically use Quadrax connector inserts. This legacy option, though, came with greater size, weight, power, and cost per contact. The tradeoff meant that in exchange for increased bandwidth capability Quadrax connectors offered reduced pin count and pin density.
The VITA 76.0 connector delivers the same ruggedization and environmental ratings as the traditional D38999 series III (IP67; 175 degrees C; 500 mating cycles; 500-hour salt spray, etc.), but embeds a "Hermi" contact system within a Qualified Production Listed (QPL) D38999 series III shellwork (See Figure 1 for VITA 46 reference). The new contact design, pioneered and first commercialized by Meritec, differs from traditional pin and socket designs in that it uses a flat hermaphroditic contact interface that is identical in both the cable plug and the receptacle. When mated, the flat mating surface provides two points of contact. This approach enables VITA 76.0 to leverage standard, qualified circular shells and provides designers with the flexibility to use readily available market-standard backshells and accessories with which they are already familiar.
Figure 1: VITA 46 Connector
The VITA 76.0 connector supports up to 145 total contacts, 44 differential pairs, and has special shielding for maximum EMI/RFI [Electromagnetic interference/ radio-frequency interference] protection. The connector is optimized for use with 10 GbE copper interfaces. Now that industrial-temperature rated 10GBASE-T Ethernet transceivers are available, 10 GbE capable systems are expected to proliferate in deployed applications that have historically been dominated by optical architectures. What's more, since VITA 76.0 also supports coaxial interconnect requirements, the new connectors will also be utilized in video and radio-frequency (RF) applications.
Read the full article here VITA Technologies - Military Embedded Systems