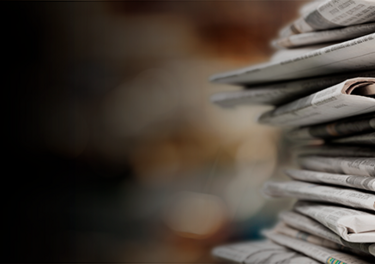 Product Focus: Military Embedded Dominated by Intel Microprocessors; NXP, Arm, Nvidia Also in Mix
Authored by John Kelleher, Military & Aerospace Electronics.
Microprocessor suppliers for aerospace and defense embedded computing systems generally fall into three camps: Intel, Qualcomm NXP, and Nvidia, experts say. Of these three, Intel clearly is dominant, Qualcomm NXP (formerly Freescale) occupies application niches, and Nvidia is an up-and-coming supplier — particularly where massively parallel processing is involved for high-performance embedded computing (HPEC). One up-and-comer for military embedded computing might be the Arm architecture, which microprocessor designers license from Arm Holdings plc in Cambridge, England.
"Arm architectures are starting to be talked about in embedded applications," says Mike Slonosky, senior product manager for Arm and Power architectures at Curtiss-Wright's Defense Solutions division in Ashburn, Va. "We will see more of that, although we aren't seeing it yet."
Intel dominance
Intel today is the most dominant microprocessor producer for aerospace and defense embedded computing. The company makes a range of processors for a variety of applications, ranging from high-performance processing to power-efficient processors for mobile or wearable applications. The Intel Core i7 combines general-purpose processing with a general-purpose graphics processor (GPGPU) to help with parallel processing for applications like digital signal processing in radar, electronic warfare, and signals intelligence.
For applications that require power efficiency over the highest possible performance, Intel offers versions of the Atom, which is optimized for mobile applications that must be able to run for as long as possible on battery power. Atom is one solution from Intel that may stave-off competition from the Arm processor. Niche applications Qualcomm NXP, with headquarters in Eindhoven, The Netherlands, and U.S. operations in Austin, Texas, manufactures the venerable Power Architecture microprocessor family.
"NXP processors essentially are for control-type systems," Slonosky says, as well as for mission computers that require more determinism and control loops than other microprocessors. Legacy VME single-board computers still make broad use of the Power architecture. Nvidia GPGPUs typically are considered specialty processors like ASICs and FPGAs, but increasingly are considered to be general-purpose processors, says Marc Couture, product manager at Curtiss-Wright Defense Solutions. "In the past, and even in the present, the GPU has been this sidecar super accelerator, yet the internal architecture and GPGPU software are becoming more suitable to go after general-purpose processing."
Read the full article here in Military & Aerospace Electronics
Related Posts

Article
GPGPU Processors to Help with Artificial Intelligence, Machine Learning, Pattern Recognition
The general-purpose graphics processing unit - GPGPU for short - represents perhaps the most revolutionary leap in computer processing capability in decades for aerospace and defense applications.
Delivering supercomputing processing performance
HPEC Systems have a proven track record to deliver supercomputing processing performance in rugged, compact deployable system architectures optimized for harsh military environments. These systems consist of a large number of distributed processors, I/O, and software stacks connected by a low latency system fabric.