Transitioning to C-Band White Paper
To support the demand for Internet access by smartphones, tablets, and other mobile devices, the U.S. Government auction for airwaves saw the standard telemetry frequency bands reassigned for mobile broadband use but transition to C-band in the United States has been slow.
High-Performance RF Transmitter, Transponder, Receiver, Missile Test & Flight-Safety Solutions
Field-proven in programs worldwide, our radio frequency (RF) and wireless systems provide reliable and accurate transmission of telemetry, digital, wideband, and video data for applications such as flight-, space-, and remote ground-based applications. We also supply flight safety products and products to augment and enhance the tracking capabilities of C-band ground radars.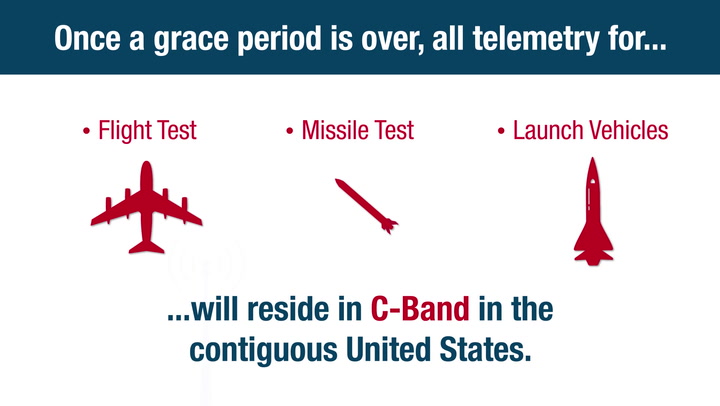 The Transition by US Organizations to C-Band Frequency
The transition to C-Band for flight, launch and missile test applications in the USA is underway with different test ranges and organizations implementing new technologies at different rates.