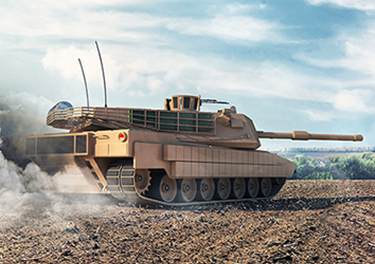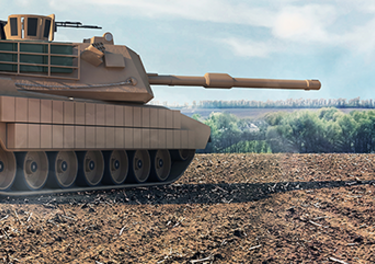 Arm-Based SBCs: The Future of Embedded Military Computing
ARM-Based Single Board Computers
Today's, modern military platforms are only as effective as the embedded computing systems that run their critical applications and systems. For warfighters to maintain an advantage, these systems must be able to deliver advanced levels of data processing while operating within a size, weight and power (SWaP)-constrained environment.
Single board computers (SBCs) run by high-performance, low-power Arm chips are rapidly gaining traction as a go-to solution. In fact, over the next few years Arm-based SBCs, built to rugged standards that make them deployable across a range of vehicle platforms, will be the solution of choice for many of the defense industry's biggest challenges.
The Advantages of Arm-based SBCs
With increasing budget pressures and the multitude of high performance, high cost products on the market, finding a lower-cost alternative embedded solution that delivers good performance, low power, and high integrity may seem arduous.
Fortunately, the last few years have seen Arm-based architecture develop into a new and exciting technology option in the microprocessor industry. Already a large contender in the commercial side of the computing industry, Arm's processing capabilities are evidenced by its move far beyond mobile platforms into servers, a position traditionally held by x86 architectures and communications backbone traditionally held by Power Architecture®. Now continuing its journey into the embedded military industry, Arm has proven not only its reliability and versatility, but its indispensability for rugged SWaP-constrained situations where low power, high integrity computing is paramount. While Arm's main competitors - Intel® and Power Architecture - may have their own unique characteristics in the areas of performance, security, and scalability, neither has been able to surpass Arm's extraordinary power-to-performance ratio.
One of the most desirable features of Arm-based technology is its low cost. Arm's simpler architecture, lacking all of Intel's backward compatibility complexities, enables Arm processors to be produced with much smaller footprints than Intel's x86 chip, and at an overall lower manufacturing cost.
Solutions for the Field
Curtiss-Wright is developing a family of industry-leading SBCs that expertly utilize Arm's effective, efficient Cortex-A7, Cortex-A57 and Cortex-A72 technologies for use in embedded military and aerospace applications. These SBCs not only provide the coveted high performance, high integrity computing required of demanding deployed missions, they also address the low power, SWaP-constrained needs of rugged applications.
Curtiss-Wright has introduced the VPX3-1701 3U VPX ARM Single Board Computer. This low powered Arm-based SBC offers advanced I/O options in a cost-effective 3U OpenVPX™ package. The VPX3-1701 offers a high degree of versatility with a rich complement of connectivity and peripherals including PCI Express® (PCIe), 10/100/1000 Base-T/Base-X Gigabit Ethernet ports, one XMC site, USB and SATA ports, as well as four asynchronous serial channels. The VPX3- 1701 also provides worry-free computing with secure defenses against malicious threats. The Cortex-A7 cores implement ARM's TrustZone® technology, while the LS1020A adds Freescale's Secure Boot and Trust Architecture security features.
Curtiss-Wright's VPX3-1701 SBC is now available for evaluation, and is built on Freescale's Layerscape technology. Freescale introduced its QorIQ™ Layerscape (LS) series of processors in 2013. The Layerscape LS1 and LS2 families of processors are core-agnostic and utilize Arm architecture to produce network systems capable of up to 100 GB/s performance with improved packet-processing abilities. Layerscape offers exceptional I/O integration with support for Ethernet, USB, SATA and many other peripherals, allowing multicore platforms to operate safely and efficiently without sacrificing performance levels.
Compatible and scalable to a variety of applications, Layerscape technology also enables easy migration to next generation QorIQ products. Layerscape is designed with customization in mind and allows the user to take full advantage of all the features the hardware has to offer while facilitating real-time control over networks. In addition to the VPX3-1701, a next-generation Arm SBC that will also utilize the latest available 64-bit Arm processors. All of Curtiss-Wright's Arm SBCs are pin-compatible with each other, as well as with Curtiss-Wright's VPX3-131 3U VPX Freescale P3041/P4080/P5020 SBC and VPX3-133 3U VPX Freescale T2080 SBC, and the VPX3-1258 3U VPX Intel Core i7 Haswell SBC.
As an industry leader in military and aerospace computing, Curtiss-Wright has leveraged the benefits of Arm technology into a roadmap of low-power, low-cost SBC solutions, ensuring that rugged deployed missions do not have to sacrifice power or connectivity options to get the high performance they require. Going forward, Curtiss-Wright is committed to growing its ARM roadmap, adding more connectivity and graphics capabilities with the absolute best that Arm's Cortex options have to offer.
For more information on Arm-based SBCs available from Curtiss-Wright, contact us.
Arm Processing Solutions
Unparalleled Power-to-Performance Ratio, Low Power, and High-Integrity Secure Computing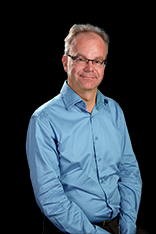 Gregory Sikkens
Senior Product Manager
During his 28 years at Curtiss-Wright, Gregory's current role as Senior Product Manager includes the product lines of Graphics, Arm Single Board Computers, and Safety Certifiable COTS boards. Previously, Gregory also held product development manager, software team lead, and test/ILS engineering positions. Gregory has a Microcomputer Engineering Technologist degree from St. Lawrence College.