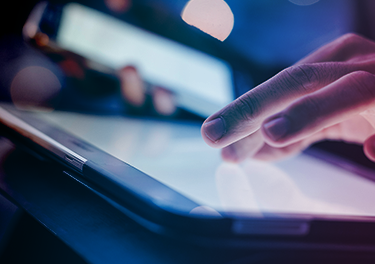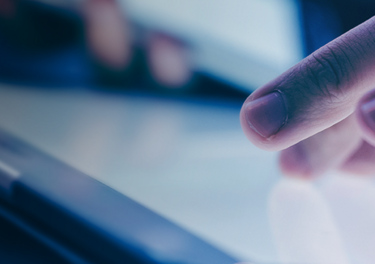 Benefits of Projective Capacitive Touch Screens to Rugged Displays
Did you know that today more than 90% of touch screens used in the market are projected capacitive? And the fact of the matter is, this number will only continue to rise.
In the aerospace and defense domain, touch screen mission displays are an indispensable tool for operators. They permit access to information in space-constrained environments without the use of tools such as keyboards or a mouse. However, in these settings, touch screen displays must be designed to withstand the rugged environment to ensure mission success.
Projected capacitive (PCAP) touch screens for rugged displays respond to static electricity in human skin as it touches the screen and are fully bonded, making them ideal for mission critical applications. They don't require a stylus, and, unlike legacy resistive touch screens, no physical pressure is required to interact with the screen.
Among the benefits that PCAP touch screens offer, we've outlined three advantages that are most relevant to military displays; those that need to withstand daily harsh environments while still providing military operators with information access and readability efficiency.
Familiar Technology
With the ease of readability and support for intuitive, multi-touch gestures, PCAP touch screens are the standard for smartphones, tablets, and other touch screen devices. Operators are already familiar with using PCAP touch screens, so they're a natural choice for mission displays. The operator can focus on the task at hand without needing to execute one action at a time or worrying if enough pressure is being applied to the screen.
Versatility in the Field
When you think about operators in the field, they're not always in ideal dry and clean conditions with space to spare. Often, it's the opposite. However, modern video displays have evolved to meet the challenge and address these issues, and PCAP technology is no exception.
Since its inception, it has rapidly evolved. Today's PCAP touch screens allow users to wear their regular gloves while they're interacting with the touch screen so there is no need to forgo protective equipment to use it. They're also smart enough to distinguish between drops of water and touch actions, so the screen will continue to function normally even when moderately wet. To further enhance usability in the field, PCAP technology works hand-in-hand with LED backlighting and rugged military LCD displays to ensure the best readability in various light settings. And, to ensure radio frequency interference (RFI) and electromagnetic interference (EMI) issues are avoided, Curtiss-Wright PCAP touch screens have been designed to be standards compliant (as MIL-STD-461F and MIL-STE-1275E) to minimize electric noise.
Increased Ruggedization for Military Applications
Recognizing the high value of PCAP touch screens for defense and aerospace applications, leading vendors have ruggedized and adapted electronics and enclosures to ensure they meet military standards and can be used in any field condition.
Thanks to its screen bonding technology PCAP touch screens avoid the use of air gaps and plastic microbeads that are present in resistive touch screens between layers. This optical bonding presents two main benefits: it improves readability, clarity, and contrast as light doesn't bounce off the air gap; and it improves overall lifespan, as bonded layers results in fewer moving parts susceptible to degradation.
As a PCAP screen does not solely depend on pressure to function, it works perfectly behind a thick layer of glass which is essential for rugged environments. Additionally, to withstand the environmental challenges incurred, many projected capacitive touch screens are compliant with industry standards for design and testing (MIL-STD-810G) and resistance to the elements with IP65 certification. Thus, in the case of minor damage or cracks the screen will remain responsive.
When it comes to user experience and reliability in the field, PCAP touch screens are a must for military displays. However, there are multiple other factors to consider  when choosing the best video display for your application.
In our white paper "How Modern Mission Displays Give Operators Critical New Visibility", we explore all the elements necessary to have a solid video system foundation for your mission and how projected capacitive technology fits within your unique requirements .
Video & Displays
Trusted, proven video technology, from rugged video capture to daylight-readable LCD displays