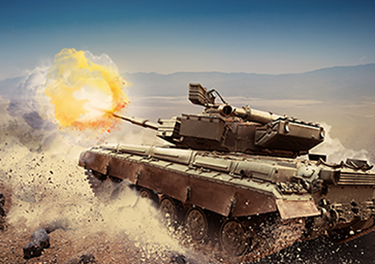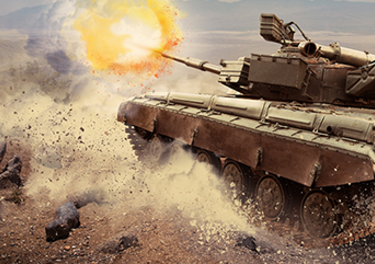 How Digital Beachhead is Transforming Combat Vehicles
Digital Beachhead realizes the military's need to do more with less
The DuraDBH-672 Digital Beachhead, a rugged, commercial off the shelf (COTS) Gigabit Ethernet (GbE) switch and vetronics computer system from Curtiss-Wright, directly targets the military's demand for affordable, open architecture, high-performance computing. In fact, thanks to advanced digital networking and interoperability capabilities, the Beachhead is a game changer for ground vehicle networking and system management.  
Here are 9 reasons why the DuraDBH-672 Digital Beachhead is the ideal digital backbone for today's combat vehicles: 
Robust, fully managed Gigabit Ethernet switching. Using an open standards approach and Ethernet network technology in a SWaP-optimized chassis, the Beachhead supports up to 16 network-enabled devices, including other computers, displays and situational awareness (SA) sensors, at any given time. Not to mention, this Ethernet connectivity device comes equipped with the latest network management and power savings technology.  
 
Consolidated mission controls. The Beachhead's powerful quad-core ARM-based vetronics computer can deliver a number of essential data services for tactical vehicle platforms while reducing their total equipment footprint thanks to its integrated 16-port Gigabit Ethernet switch and GPS capabilities. The system supports flexible vetronics interfaces over a host of standard serial, CANbus, Ethernet, video, and digital inputs/outputs, along with optional add-on Mini-PCIe I/O module expansion for additional specialized interfaces (i.e. MIL-STD-1553, etc.). This is topped off with support for an internal or external military GPS receiver, including hosting a government-furnished equipment (GFE) GPS device, such as embedded GB-GRAM / M-Code GPS receiver modules.  
 
VICTORY compatible. The DuraDBH-672 is the ideal starter kit for implementing the U.S. Army's VICTORY standard. It can serve as a specified infrastructure switch component type, shared processing unit component type, and with optional software supports a host of VICTORY data bus services.  
 
High-powered network management software provides a powerful set of capabilities for multicast traffic, VLAN, port control, Quality of Service (QoS), Link Aggregation, SNMP management, secure authentication, redundancy, precision timing (IEEE-1588 PTP) and data zeroization.  
 
Easy-to-integrate design. A single Line Replaceable Unit (LRU), the Digital Beachhead consolidates a large number of vetronics computing interfaces, Gigabit Ethernet switch and network interface ports, and software options for supporting VICTORY databus services, all of which work in tandem to simplify the integration of the Digital Beachhead into new and legacy vehicles. 
 
SWaP-optimized. The Parvus DuraDBH-672 Digital Beachhead fits all the aforementioned functionality and more into a shockingly small package. At 2.5 inches tall and four pounds in weight, it takes up no more space than a letter-sized piece of paper and operates at just twenty watts on average.
 
Rugged design. Designed to meet MIL-STD certifications for MIL-STD-810G and MIL-STD-461F, the DuraDBH-672 can withstand extreme temperatures (-40 to +71°C), shock, vibration, humidity, high altitude, humidity, dust, water, and conducted and radiated emissions. Systems designers can depend on its reliable performance in virtually any setting.  
 
Low Cost. The Beachhead is significantly more affordable than comparable offerings, especially given its combined functionality traditionally provided by multiple separate LRUs. Rather than deploy separate switching, processing, and GPS devices, the DuraDBH-672 delivers it all in one. 
 
Implementation support. Curtiss-Wright is available to answer questions and provide support to customers who are navigating the Beachhead or VICTORY implementation process.  
Learn more about the DuraDBH-672 Digital Beachhead
The DuraDBH-672 is an ideal solution for ground, airborne, and commercial applications. To learn more about the product, please contact Curtiss-Wright.