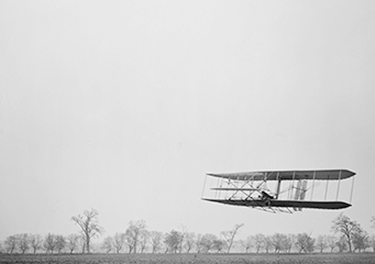 First in Flight, First in Two Layer Commercial Encryption
First Network Attached Storage with 2 Layers of CSfC Encryption Built-In
In 1929, Curtiss-Wright was formed by the merger of companies founded by Glenn Curtiss, the father of naval aviation, and the Wright brothers, renowned for history's first flight. These technological pioneers ushered in the era of aviation and their trailblazing spirit made history. Like Curtiss-Wright's heritage of first-in-flight with the Wright Brothers, the DTS1 was designed and built from the ground up to be both innovative and revolutionary. It was the first Network Attached Storage (NAS) device that included two layers of certified and approved Commercial Solutions for Classified (CSfC) encryption. The DTS1 network attached storage has 2 CSfC layers built inside that are fully operational, which means there is less program risk, less time, and less cost. You don't need to design, build, and test a network attached storage solution using two encryption layers from the CSfC components list. The DTS1 approach was the first COTS data at rest network attached storage solution to follow this approach.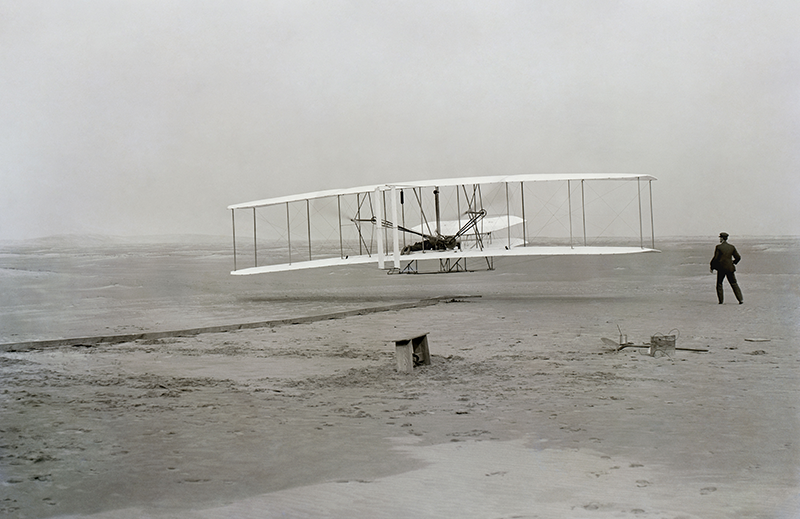 Two Layers of COTS Encryption
The DTS1 includes two layers of commercial encryption (AES-256 bit).  One layer is a hardware full disk encryption layer.  The second layer is a software full disk encryption layer.  Each layer has been certified by the National Information Assurance Partnership (NIAP) as compliant with the required Common Criteria (CC) protection profiles.  Common Criteria certification is recognized by 31 nations around the world.  
Once those certifications were complete, the National Security Agency (NSA) reviewed the CC reports and approved both layers to be on its CSfC Components List.  This approval of both layers means that the DTS1 can be proposed as a CSfC solution by itself.  The DTS1 is even NATO approved.  What does all this mean for you?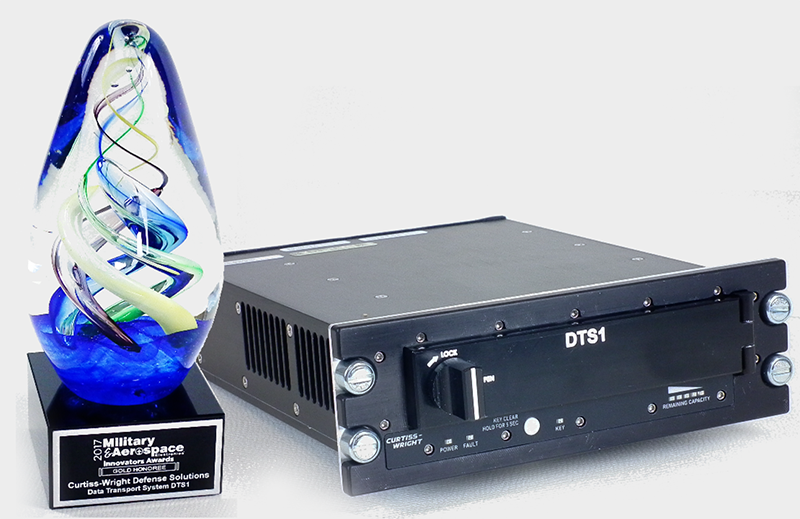 Less Technical Risk, Less Schedule Risk
With approvals already in place, the DTS1 can be designed into deployed applications today.  As a COTS product, it requires no investment in design or in agency approval.  
The DTS1 has not only been developed and approved, but it has also been successfully deployed by dozens of customers.  Check out some of the real life Case Studies.  The DTS1 has a Technology Readiness Level (TRL) of 9.  
This means that your technical risk is reduced.  The DTS1 is ready to go now with no further development.  
This also means that your schedule risk is reduced.  You don't have to wait for development or agency approvals.  Curtiss-Wright (has already done both.  To begin integrating the system you are designing, you can purchase a unit or borrow a loaner from us.  
If making a Build vs. Buy decision, consider the DTS1 and be ready to lower program risk and increase peace of mind.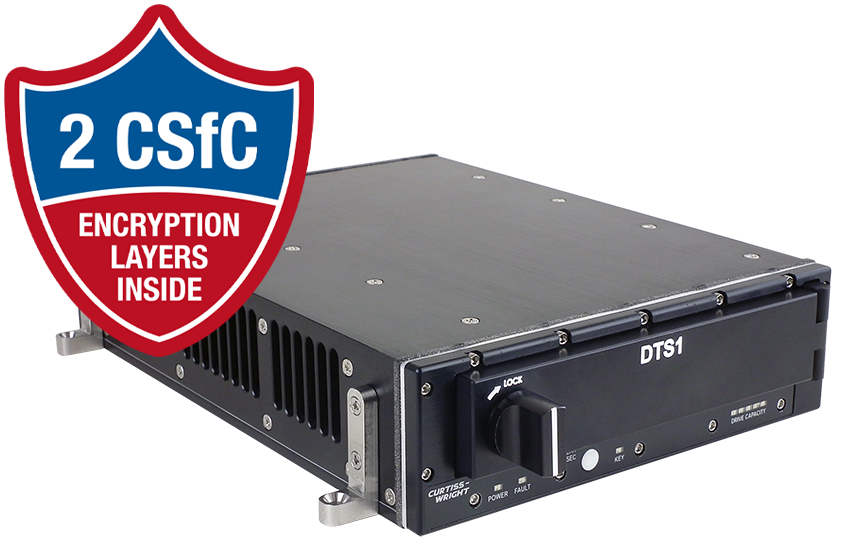 Reduced SWaP, Yet Powerful
The DTS1 occupies only 49 cubic inches.  It weighs less than 3 pounds, including the removal memory cartridge (RMC) which can easily fit into a shirt pocket.  The DTS1 consumes only 15 watts at 28VDC.  You can even get the DTS1 with a MIL-STD 1275 power filter for Army applications.  Lower size, weight, and power (SWaP) is the goal of almost every deployed vehicle designer today.  
The DTS1 comes with two mounting options – DZUS panel mount or L-bracket mount.  With DZUS mounting, the DTS1 fits into a standard cockpit panel opening.  With L-bracket mounting, the DTS1 can be mounted on top of a shelf, under a shelf, or just about anywhere in a confined space.  
The DTS1 comes with a full suite of industry standard network, storage, and boot protocols:
NFS – Network file system
CIFS – Common internet file system
HTTP – Hypertext transfer protocol
FTP – File transfer protocol
TFTP - Trivial File Transfer Protocol
PXE – Preboot execution environment  
iSCSI - Internet Small Computer System Interface
RTP - Real-time Transport Protocol
H.264 - Advanced Video Coding (AVC)
DHCP - Dynamic Host Configuration Protocol
Advanced Persistent Threats
With increasing threats to deployed data, the DTS1 has proven it can protect deployed data from advanced persistent threats.  With over a dozen applications, the DTS1 is protecting classified data now.   
With two layers of approved encryption protecting your top-secret data, the RMC can be safely transported from the base station to the vehicle and then back again.  The RMC storage capacities ranged from 256GB to 8TB.  The RMC is considered unclassified during transport making your data safe.  And the RMC has no encryption mechanism inside it.  All the encryption is performed in the stationary DTS1. When choosing encryption, it is best not to transport the encryption mechanism with the data.
Made in the United States
Designed, tested, and built in the United States, the DTS1 is ready now to protect your program's valuable data today. 
Reduced SWaP  
Powerful software  
Proven in deployment  
TRL 9  
Lower risk
NIAP certified  
NSA approved  
NATO approved  
Export ready (non ITAR)
U.S designed and built
Network Attached Storage and Recorders
Our encrypted, solid-state network-attached storage (NAS) subsystems are designed to reliably provide file services to clients on an Ethernet network in a harsh environment. These NAS solutions protect data-at-rest (DAR) with the industry's first NIAP Common Criteria (CC) certified 2-Layer encryption, as well as an option for NSA Type 1 encryption.