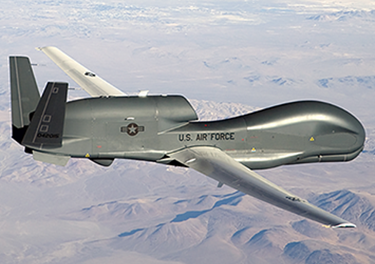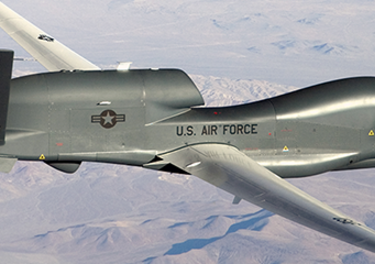 Flexible I/O, Encryption and Removable Storage
Space constrained military environments like helicopters are often the most difficult to equip due to their high I/O requirements, the extreme environment in which the equipment will be subjected and the small space it all needs to fit into. With the proliferation of "Big Data" applications that often require encryption to ensure data integrity; military vehicles require increasing on-board storage capacity with a variety of I/O, resulting in a number of large, rugged systems on-board space constrained vehicles.  
The need for a single rugged, high-speed data recording and encryption solution is a critical requirement in today's modern military vehicle. Designed for size, weight and power (SWaP) constrained military applications that require cryptography such as transports, helicopters, UAVs and mobile radar systems; the conduction cooled CNS4 eliminates the need for multiple dedicated recorders by providing high density storage capacity, support for Gigabit Ethernet (GbE), 10GbE, or Serial FPDP as well as other interfaces and encryption options in a single, scalable, modular, rugged, ATR chassis.  
Scalable, removable Data Storage 
With support for 4, 2TB, FSM-C (Flash Storage Module Carrier) memory modules, the CNS4 has a total capacity of 8TB of total storage. Based on industry standard 2.5" solid state drives, the FSM-C capacity will increase as the storage capacities of SSD drives increase. Easy to access, these modules are located behind a door on the front of the CNS4 so that they can easily be removed via the tool-less wedge-lock upon mission completion. The time stamped data can be played back for post-mission analysis. With 100,000 insertion cycle connectors, Flash Storage Module Carrier (FSM-C) can be used in mobile applications such as Mission Recorders, Unmanned Vehicle Data Loaders, Mobile ISR Systems and Ground Vehicles for years to come. 
Flexible I/O 
To address today's modern avionics and sensor management I/O interface support requirements, in addition to its four (4) built-in GbE ports, CNS4 also provides a 3U VPX slot for additional I/O. The Universal Capture Card (UCC) XMC module that enables the system to record multiple channels of time stamped sFPDP, GbE and 10 GbE data is also supported. In combination with a VPX carrier card, the CNS4 can host a wide-range of I/O XMC cards such as 1553 and ARINC-429 for capturing legacy protocols. 
Data Protection
In addition to its VPX I/O slot, the CNS4 chassis also accommodates a 3U VPX inline media encryptor (IME) certified for Secret and Below Information (SABI) in attended systems. A Crypto Ignition Key (CIK) is mounted on the CNS4 front panel when this IME is used. Additional encryption options are available. 
Learn more about Curtiss-Wright Data Recorders and Data Storage Systems.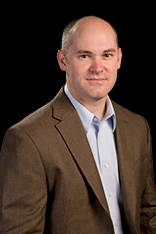 Matt Young
Product Manager, Data Recorders and Physical Layer Switches
Matt Young began his career for Curtiss-Wright in Dayton as an Account Manager in 2000. During his time at Curtiss-Wright, Matt has had various roles within sales and marketing and currently holds the position of Business Unit Director. Matt has a Bachelor of Science in Organizational Management from Nyack College.