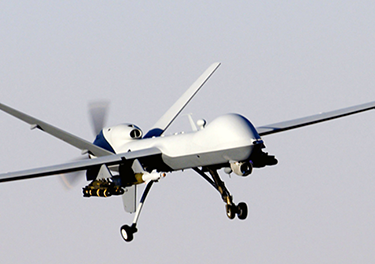 New GPGPU Technology Offers Solutions for Challenging ISR Systems
In today's modern world, the latest developments in technology are highly sought after. As new products enter the market, many system designers seek to integrate new technology into existing systems. In order to ease the challenges of integration, newer solutions must provide some level of flexibility for demanding Intelligence, Surveillance, and Reconnaissance (ISR) systems. Products like the new Tesla Pascal P6 General Purpose Graphics Processing Unit (GPGPU) processor modules from Curtiss-Wright Defense Solutions are built with that flexibility in mind. Designed for peak performance and ease of integration, these modules provide an efficient, cost-saving solution by keeping critical projects on time and budget, while meeting size, weight, and power (SWaP) and performance specifications.
Unique in Design
Built for optimal performance, the 3U VPX3-4924 and the 6U dual processor VPX6-4944 provide enhanced next level transparent virtualization and data transfers for High Performance Embedded Computing (HPEC) systems. Offering more than twice the performance within the same power envelope as the previous Maxwell generation, these boards have Error-Correcting Code (ECC) memory and a supersized Direct Memory Access (DMA) Base Address Register (BAR) to advance the efficiency of ISR systems.
Built for Interoperability
Both GPGPU processor boards are fully interoperable with many of Curtiss-Wright's family of OpenVPX products, providing customizable solutions. For example, the VPX3-4924 paired with the Xilinx Field Programmable Gate Array (FPGA) based VPX3-534 3U card, and the Intel Xeon D processor-based CHAMP-XD1 single processor 3U card, yields a powerful solution for your complex ISR and Electronic Warfare (EW) projects helping to reduce development and integration time.
Because of the proven interoperability, a variety of system configurations can be constructed to meet unique requirements using the new 6U VPX6-4944 board. The combination of a VPX6-4944 and a CHAMP-XD2 dual processor 6U Digital Signal Processor (DSP) can be configured as two CPU/GPU pairs, or a single Xeon D CPU controlling both GPUs − you decide.
When your application requires additional processing power, the combination of the CHAMP-XD2 and two GPU cards provides a high performance solution. One Xeon D processor on a CHAMP-XD2 controls the VPX6-4944 board upstream while the other Xeon D processor maps to a second VPX6-4944 board downstream. This combination can deliver 25 TFLOPS of performance that connects to the rest of the system through 40 GB Ethernet/ InfiniBand ports on the OpenVPX data plane.
To optimize efficiency, interoperability is not limited to hardware. The OpenHPEC Accelerator Suite is a robust software tool kit that supports both DSP and GPGPU functions. Together with Curtiss-Wright's newest GPGPU modules, this software tool suite helps users take full advantage of every ounce of processing power. In addition to driving interoperability, the OpenHPEC software tool suite lets software engineers develop software quickly while still meeting latency and performance objectives. The OpenHPEC Accelerator Suite also eliminates risk and saves time by lowering the cost of ISR application development, increasing productivity and improving code performance.
The unique features provided by the VPX3-4924 and the VPX6-4944, in collaboration with Curtiss-Wright's family of proven C4ISR/EW products, opens the door to interoperable, tailored solutions. These unique and customizable building blocks can help system designers seamlessly achieve their technical objectives while keeping critical programs ahead of the game.
Manufactured for Peak Performance
To ensure the best performance, both the 3U VPX3-4924 and the 6U dual processor VPX6-4944 (per GPU) features:
2048 NVIDIA CUDA cores
6.2 TFLOPS single precision (FP32)
67 GFLOPS/watt
16 GB GDDR5 memory
NVIDIA GPUDirect DMA technology
Memory width: 256-bit
Max memory bandwidth: 192 GB/s
ECC memory support
NVIDIA GRID vGPU virtualization
HPC Mode: 16 DMA BAR
PCIe x16 Gen 3
To learn more read the Press Release from Curtiss-Wright: Curtiss-Wright Adds New NVIDIA Tesla Pascal 16 nm GPGPU Processor Modules to its Family of HPEC Processors for Demanding ISR/EW Applications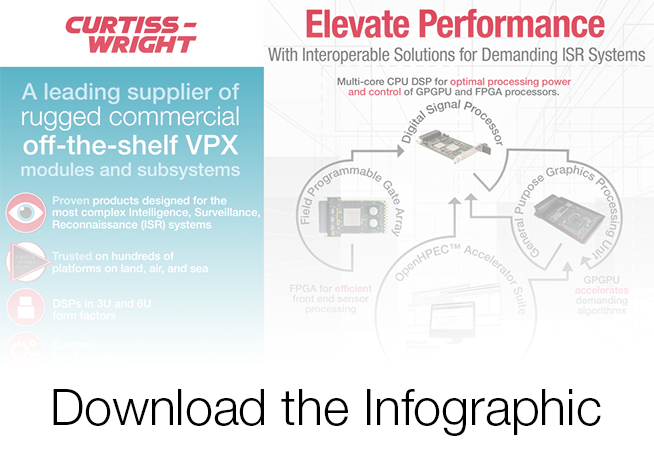 GPGPU Cards
Powerful parallel GPGPU co-processing is the cornerstone of machine learning.