Electronic Warfare Platform in a Small Form Factor Package
When critical electronic warfare equipment and platforms malfunction from extreme environmental pressures, mission failure isn't far behind. Maintaining functionality, even in the face of vibration, heat and dust, is what the 3U VPX High-Performance Electronic Warfare Platform from Curtiss-Wright Defense Systems is designed to do, all while delivering the performance, speed and raw computational ability required by the latest electronic warfare components.
Now shipping, the 3U VPX EW system is the core of an electronic warfare platform. It is a small form factor, computational system built into a chassis that protects against adverse environmental conditions. Built to withstand the harshest of aerospace and defense standards, the MPMC-9321 computer packaging of the system provides a compact, qualified, IP67-rated product.
The solution conforms to the low size, weight and power (SWaP) constraints of military platforms, both manned and unmanned. Fully populated, it weighs just 13 lbs., is roughly 5" x5" x10", and can be cooled without forced air.
While delivering on performance, the solution also provides maximum flexibility - it incorporates pin compatibility that enables both processor generation upgrades and processor platform changes. That means that as electronic warfare systems evolve, our solution will continue to be a reliable core.
To facilitate and aid development time, the solution comes with the FusionXF development package, software which helps developers quickly build reusable code while leveraging existing FPGA HDL code for the support of VxWorks, Linux and Windows. FusionXF also offers useful utilities like error and status logging.
The rugged 3U VPX solution offers a configurable, high bandwidth, low latency data path in a compact, low-power platform. It satisfies the most demanding field applications for unmanned aerial and ground vehicles, and is a fully qualified and packaged system solution with a range of flexible and rugged processing systems.
You can learn more about the specifications of the 3U VPX High-Performance Electronic Warfare Platform by downloading a product data sheet, or by contacting Curtiss-Wright.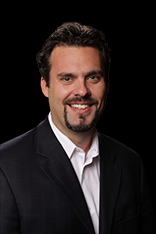 Jacob Sealander
Chief Architect Embedded Systems
Jacob Sealander is the Chief Architect, C5ISR Systems at Curtiss-Wright. As the Chief Architect, his primary responsibility is new business capture and technical guidance for new product development for the C5ISR Systems Group. In this role, he is the primary point of contact to potential new customers, providing architecture support and commercial guidance. He is the technical authority on proposal content, including all technical content. Jacob Sealander began his employment with Curtiss-Wright in 1996 as a mechanical designer and has progressed within the company for the past 26 years. Jacob has held positions in engineering, management, product management, and strategic planning, taking on the role of Chief Architect in 2018. Jacob holds a Bachelor of Science in Mechanical Engineering from the California State University of Northridge.