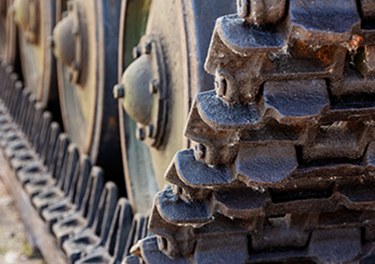 Easing Import and Export Restrictions for Defense Platform Systems
As defense spending increases on a global scale, meeting U.S. export requirements set by the International Traffic in Arms Regulations (ITAR) and Export Administration Regulations (EAR) is crucial for avoiding potential violations and penalties. In addition, there are numerous requirements established by international bodies in Europe and elsewhere that restrict the import of electronic products. Curtiss-Wright's ability to comply with these rigorous and varied requirements enables us to support international defense programs with the resources they need, while meeting their tight budgets and timelines. What's more, many Curtiss-Wright products, including our rugged and compact Parvus DuraCOR, Parvus DuraNET and Parvus DuraMAR processors, switches, and router solutions are designed specifically to meet the needs of worldwide markets. These products are designed for dual-use applications and utilize commercially available industrial components and software. Because they conform to U.S. and European regulatory standards these ITAR-free products speed and ease the integration of critical defense systems developed by our international customers.
Parvus DuraNET 20-11 Rugged Ultra-miniature 8-Port GbE Switch is ITAR-Free, U.S. Commerce EAR Controlled
ITAR, the more stringent of the two U.S. regulations, is implemented and enforced by the U.S. State Department. It controls the export of defense articles, services, and technical data designated on the U.S. Munitions List (USML). Under ITAR, defense articles are items specifically designed, developed, and manufactured for military or defense purposes. Items that are not listed in the USML fall under the U.S Department of Commerce's Bureau of Industry and Security (BIS), which enforces EAR. Categorization under EAR includes items designated as "dual-use, " which defines products that can be implemented in either commercial or military platforms.
The U.S. ITAR and EAR regulations are only part of the equation for systems developers, as those selling into Europe must also adhere to additional local regulations. Examples of international import regulations include CE marking for products sold into the European Economic Area (EEA), the Restriction of Hazardous Substances Directive (RoHS), and the Registration, Evaluation, Authorization and Restriction of Chemicals (REACH). While RoHS and REACH are mandated by the European Union (EU), numerous countries outside the EU have also adopted these regulations in order to reduce the use of harmful substances such as those that are known to cause cancer.
Those Curtiss-Wright products designed for use in both commercial and military platforms undergo a BIS Commodity Classification Automated Tracking System (CCATS) review process. This process validates the products as EAR controlled, making them ITAR-free. Curtiss-Wright also endeavors to meet international import regulations. For example, we test and mark products that meet CE requirements. What's more, in compliance with RoHS and REACH, these products are built free of hazardous chemicals, enabling them to be sold into the EU and other countries that adhere to these regulations.
To find out more about how Curtiss-Wright supports international defense system integrators with products that meet U.S. export and international import regulations, download these Case Studies:
Case Study: Submarine and Helicopter Sonar Suite Upgrades Mission Systems. A European system developer needed to upgrade their sonar system. Read about the ITAR-free, CE, RoHS and REACH compliant rugged solution Curtiss-Wright developed.
Case Study: Rugged Router Provides Secure Networking for Anti-Aircraft System. A leading European system developer with extensive experience developing anti-aircraft systems required a rugged network router for their new platform that met local regulatory requirements.