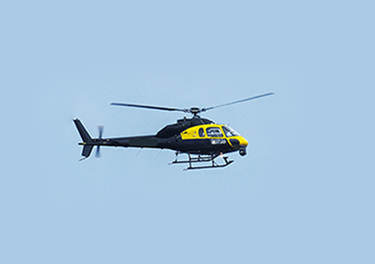 Increasing Airborne Surveillance Mission Effectiveness With Anytime Readable Displays and Reliable Video Management
In the midst of an airborne public safety surveillance situation, it is crucial that the surveillance systems available to serve crew members are working at peak performance. During a maritime search and rescue operation, for example, the coast guard depends on streaming video, to get a clear visual of what's happening in the water. Because there are multiple video camera streams on board the aircraft, an efficient video management system is required to present the video in the most intuitive way to the crew. Often in this high stress situation, the crew is required to multi-task; controlling the camera, talking to the pilot or managing a recording. Also, depending on the time of day or night, the screen that the crew is depending on will produce a reflection or glare, making it nearly impossible to see clearly what's on the screen.  
The Curtiss-Wright video monitoring and distribution system can therefore make all the difference in the success of the mission. To manage multiple camera inputs, the video distribution system needs to accept multiple video streams, distribute the video and perform selective recording, on command, to multiple mission displays. Also, the displays need to have the latest in anti-reflection technology and be viewable any time of the day or night, irrelevant of the location of an external light source in the cabin or elsewhere. To view multiple video streams at once the user-friendly mission display also needs to have on-command quad-view or similar multi-window views.  
Fortunately, Curtiss-Wright has a solution that fills all these requirements and has additional features that increase mission effectiveness while reducing overall video distribution size, weight, power and cost (SWaP-C).