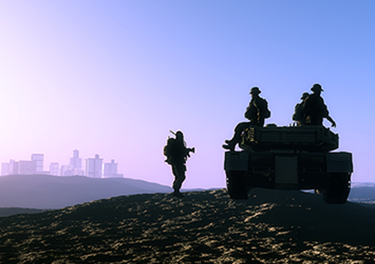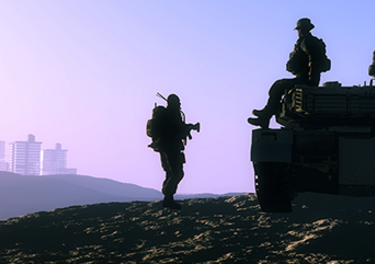 IQ-Core Remote Operations and Management (ROAM)
Armed forces operating in remote and austere battlefield environments must overcome a range of emerging threats and vulnerabilities that can result in disruptions to critical mission connectivity.
As a result, armed forces must resolve constraints that might emerge when managing distributed communications networks, particularly during mobile operations in contested areas.
Examples of these types of networks can be seen in contemporary operations across the vast expanses of the Indo-Pacific where expeditionary forces can find themselves operating far beyond the support of fixed communications infrastructures.
Instead, these teams must rely upon tactical network management solutions using distributed management models and software defined networking (SDN) to satisfy many of these emerging demand signals from warfighters operating at the tactical edge.
PacStar Solutions
As Dominic Perez, Vice President of Systems Engineering and CTO at Curtiss-Wright Defense Solutions explains, "Armed forces are aggressively modernizing communications networks and Concept of Operations to achieve and maintain overmatch while maximizing mobility and operational flexibility. At the same time, defense organizations must mitigate the emerging threats and vulnerabilities related to contested spectrum and intermittent and limited connectivity.
Perez continues, "To meet these goals, tactical networking programs look to implement network manageability using distributed management models – adapting the capabilities of SDN to meet the unique requirements faced by the warfighter."
Curtiss-Wright Defense Solutions' PacStar® IQ-Core® Remote Operations and Management (ROAM) Software is designed to overcome the challenge of managing distributed networks, particularly in disconnected, intermittent, and communications-limited (DIL) environments.
Capable of running on both remote and central network systems, IQ-Core ROAM enables remote end users and central network operations center (NOC) administrators to view the same Graphical User Interface (GUI) to enable greater levels of collaboration and enhance operational effectiveness.
This hybrid management model allows expert administrators at the NOC to directly support forward-deployed and lightly-trained warfighters with advanced management tasks. It also enables remote operators to perform local management, even when disconnected from the local network.
IQ-Core ROAM's GUI dashboards illustrate equipment status across the full breadth of the battlespace, ranging from the NOC down to remote nodes forward-deployed at the tactical edge.
Using IQ-Core ROAM, end users can switch between a variety of dashboard views, each of which displays network information suited to the specific mission requirements of the warfighter. Views can feature an aggregated picture of link performances, latency, bandwidth, and NetFlow information from across the full extent of communications nodes.
IQ-Core ROAM also displays network structures in auto-generated network diagrams, making it easy for end users to navigate across the network. For example, end users can navigate from the NOC to any communications node on the battlefield, observing the status of specific devices through customized layouts highlighting specific information required at that particular point in time.
In addition, end users can also interrogate tactical communications devices through IQ-Core ROAM to gather additional information about device status and availability. Status is cached and can be viewed when end user devices are either offline or temporarily disconnected.
IQ-Core ROAM Software also provides end users with extended visibility of the tactical network, with configuration management tools allowing them to collaborate and rapidly solve network issues to maintain the tactical advantage.
Perez says, "Typically, a remote operator might contact a NOC by phone or email to resolve an issue. With secure messaging enabled by IQ-Core ROAM, remote operators can communicate and obtain assistance, resulting in problem-solving such as identifying and implementing new device configurations. A NOC administrator can assist remote operators by sending content to any or all nodes in a network, including files, device configurations, updates, patches, or certificates. The NOC administrator can also distribute device configurations, selecting one or more nodes and devices to send it to."
Conclusion
Designed to support the operational requirements of warfighters at the tactical edge, IQ-Core ROAM is particularly useful in the support of command posts, small unit teams operating at the edge of the battlefield, and vehicle-mounted communications suites on land, in the air, and at sea.
IQ-Core ROAM is also designed to work in conjunction with PacStar's other IQ-Core Software editions including IQ-Core Network Communications Manager (NCM) and IQ-Core Crypto Manager (CM), in order to automate security, configuration management, and continuous monitoring tasks.
IQ-Core ROAM
View your entire network through a single pane of glass, while sharing views and access to deployed operators at any echelon, to create a collaborative, hierarchical, network operations and management structure.