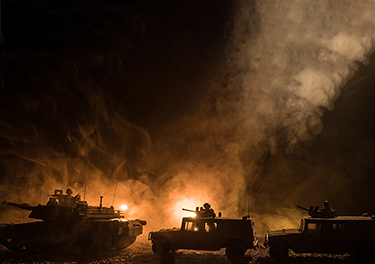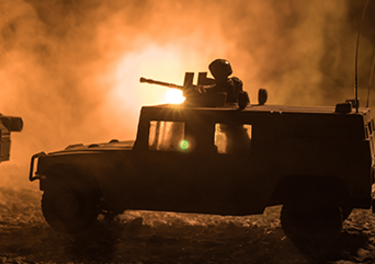 New SOSA Aligned Solutions Deliver Long-Term Benefits
System integrators in the aerospace and defense industries face increasingly difficult and complex challenges. Ground vehicles, aircraft, and drones have extremely limited physical space and power for systems, so they need rugged equipment to face the environmental challenges. 
A further constraint on system integrators is the cost of new technology. Defense and aerospace system integrators need hardware and software that can be easily upgraded and replaced over time, as the cost of redesigning a system for new hardware can be prohibitive.
Curtiss-Wright is advancing its commitment to an open standards approach through the release of three new solutions developed in alignment with the Open Group's Sensor Open Systems Architecture™ (SOSA) technical standard.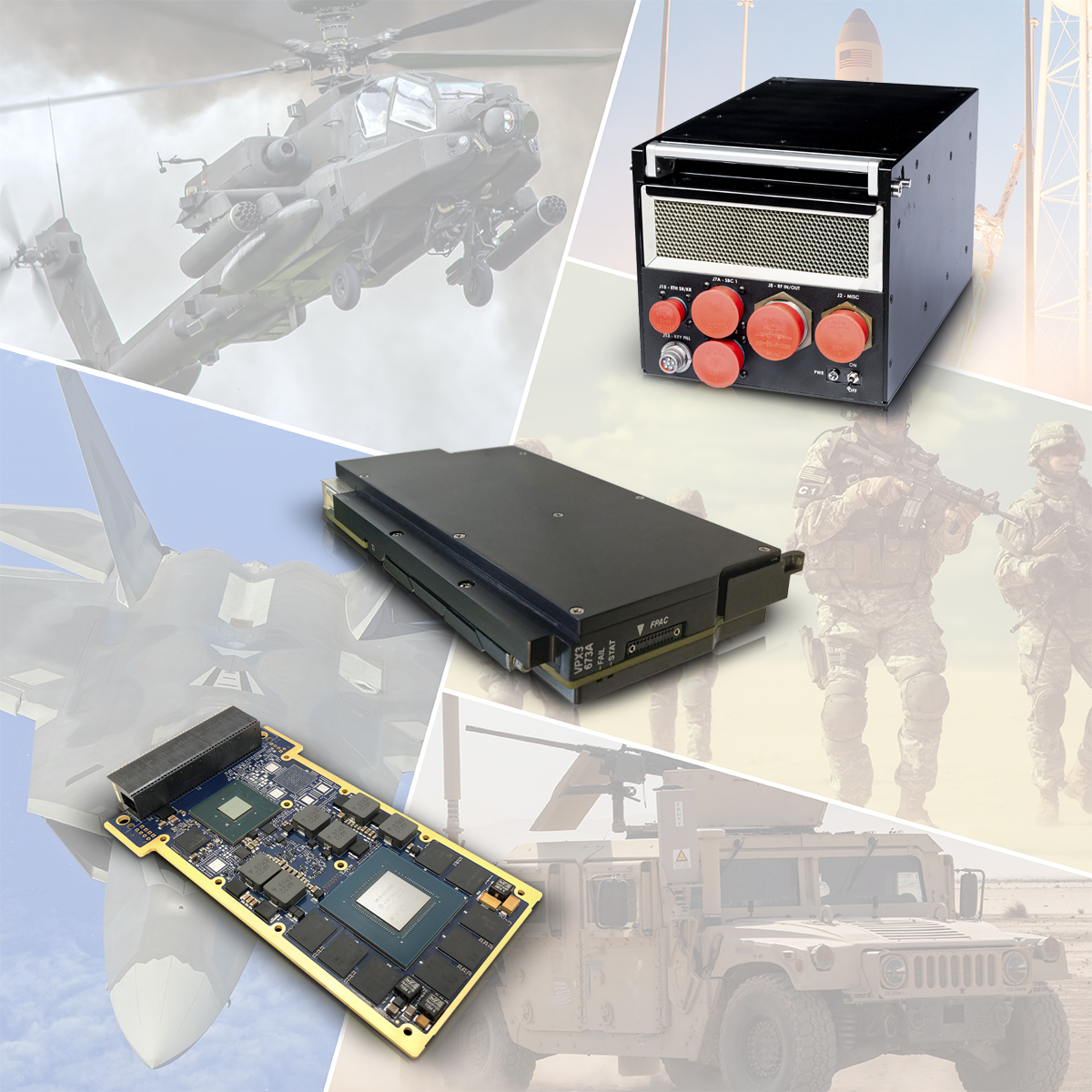 Why Open Standards Matter
An open standards approach makes it much easier to replace outdated cards in a pin-compatible format. Rather than redesigning a complete system, system integrators can replace one or multiple cards to leverage the latest technology. Further, open standards assure that system integrators can compare equivalent products across multiple vendors without concern for replacing proprietary technology or having modules that do not work well together.
An Open Standards Approach to Assured Position, Navigation, and Timing (A-PNT)
Maintaining correct location and timing information is critical in both mission-oriented environments as well as time-sensitive industrial activities. Many environments where these activities take place can be quite remote, with limited or no access to GPS (GPS-denied) and traditional networking. In these circumstances, system integrators must rely on Assured Position, Navigation, and Timing devices to maintain clock and navigation accuracy. Delivering Assured Position, Navigation, and Timing information in an open standards-based form factor helps system integrators protect their investments in the field today and in the future, and the newly released VPX3-673A  Assured Position, Navigation, and Timing module provides an excellent way to do that. 
The VPX3-673A is a rugged, high-performance 3U OpenVPX™ Assured Position, Navigation, and Timing solution and central radial clock module that combines both Alternative RF Navigation and pntOS applications. Alternative RF Navigation, a space-based commercial system, is currently being evaluated by the U.S. Army as an alternative/complementary source of PNT information on the battlefield. As an open-source, government-owned plug-in architecture for building integrated Position, Navigation, and Timing sensor-fusion applications, pntOS significantly reduces the time and effort required to develop algorithms and add support for new sensors.
Designed to meet the SOSA radial clock profile SLT3x-TIM-2S1U22S1U2U1H-14.9.2-1, the VPX3-673A also acts as system-wide timing master by producing and distributing reliable, phase-aligned clock signals. The source is user-selectable from multiple options, including the LN-CSAC, GPS, Alternative RF Navigation, and external sources via the Ethernet backplane or COAX connectors. 
The VPX3-673A can act as an NTP master or slave, as well as an IEEE-1588 v2 (PTP) grand master. It communicates Position, Navigation, and Timing information using standard VICTORY data messages in compliance with the CMOSS mounted form factor (CMFF) architecture. The clock signals are distributed as 11 radial clocks, 1 bussed clock out the backplane, and 1 COAX radial clock.
Download the VPX3-673A Assured Position, Navigation, and Timing data sheet >
Open Standards-Based Artificial Intelligence (AI)
AI and machine learning are critical aspects of aerospace and defense systems. As threats become more sophisticated, and the amount of data continues to grow exponentially, leveraging AI becomes more and more important for system integrators. Leveraging AI in an open standards system means processing modules with the latest in AI/machine learning (ML) tensor core technology developed in alignment with the latest CMOSS and SOSA standards. An open standards-based GPU enables system integrators to deploy the latest generation technology without redesigning their entire system, a critical component to longevity. 
Based on the Ampere embedded GA104 GPU (RTX-4500E), the VPX3-4936 is a 3U VPX powerhouse for intense processing and AI. The Ampere GPU contains 5888 CUDA cores, 184 tensor cores dedicated to AI accelerated computing, and 46 Ray Tracing (RT) cores for superior rendering speeds. Using 8 nm manufacturing processing for significant power improvements, and architectural improvements, the RTX-4500E is capable of 17.66 TFLOPS of FP32 peak theoretical performance while providing up to 15 4 GFLOPS/W. The 512 GB/s maximum memory bandwidth is the highest memory bandwidth available in an embeddable GPU. The addition of a Gen 4 PCIe switch provides flexibility to the system design by allowing processing sharing, data chaining, and other options. The Gen 4 PCIe doubles the host interface bandwidth to help eliminate data throughput bottlenecks.  
Download the VPX3-4936 AI data sheet >
Open Standards Chassis for the Warfighter
Lack of interoperability is a significant issue with proprietary, non-MOSA solutions that impedes the ability to share information between machines. These solutions are designed to operate in isolation and, as a result, are difficult and time-consuming to deploy on platforms where systems and people must work together to ensure personnel safety and mission success. One of the main benefits of leveraging common standards is that it ensures interoperability between sensors and systems. Sensor data and system output can be seamlessly shared between machines on the same platform and across platforms, providing complete and accurate situational awareness.
The newly released PacStar® VPX Smart Chassis provides the ability to deploy systems developed in alignment with the SOSA technical standard or a hybrid MOSA and SOSA system combining OpenVPX and CMOSS technologies with the powerful PacStar 400-Series modular communications solutions. It also integrates seamlessly with other PacStar 400-Series standard small form factor modules and patented interconnect, providing the best in small size, flexible power, and environmental ruggedness. With the PacStar VPX Smart Chassis system designers can select from the best in OpenVPX cards and PacStar 400-Series modules to optimize their system delivery, capability, and cost.
Download the PacStar VPX Smart Chassis data sheet >
Design Your System with an Open Standards Approach
Whether you're redesigning a full system or just a component, leveraging an open standards approach delivers long-term benefits from cost reduction to ease of upgrading. Curtiss-Wright has a number of open standards-based solutions designed to deliver the highest performance in SOSA and CMOSS aligned form factors. 
 
The Open Group Sensor Open Systems Architecture (SOSA) and CMOSS Brochure
Technical standards like SOSA and CMOSS alleviate interoperability, flexibility and SWAP challenges and deliver a variety of benefits to C5ISR systems.
Download the Brochure
Why Open Standards Like CMOSS and SOSA Are the New Normal
A Modular Open Systems Approach (MOSA) is not itself a technical standard. Rather, MOSA is an acquisition and design strategy that prioritizes the use of open standards-based technology for, as the Defense Standardization Program states, "designing an affordable and adaptable system."