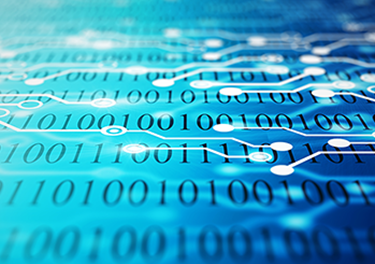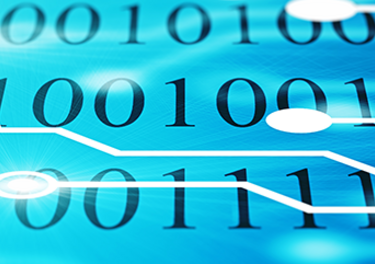 NVIDIA GTC 2021: Key Takeaways
NVIDIA's 2021 GPU Technology Conference (GTC) was held virtually this year on April 12-16, 2021. GTC is the industry's front-running artificial intelligence (AI) conference for innovators, technologists, and creatives. With over 1600 sessions covering a broad range of AI topics, GTC had something for everyone. Our Curtiss-Wright team tuned into some of the main presentations and brought back some highlights of key announcements.
NVIDIA is Expanding its Portfolio
One of the biggest announcements to come out of GTC was the expansion of the NVIDIA portfolio beyond Graphics Processing Units (GPUs). Traditionally viewed as a graphics technology company, NVIDIA is now vying to become a heterogenous compute provider with three lines of business: GPUs, Central Processing Units (CPUs), and Data Processing Units (DPUs). This 3-chip strategy builds on its $7B acquisition of Mellanox Technologies and is synergistic with its pending Arm acquisition, aimed at positioning NVIDIA to rearchitect the data center for all things accelerated computing.
NVIDIA Introduces Data-center CPUs and DPUs
A year ago, NVIDIA began producing DGX servers and workstations, which use General Purpose GPUs (GPGPUs) to accelerate deep learning applications. At GTC, NVIDIA introduced its first data center CPU chip called Grace™ for AI and high-performance computing, based on a power-efficient Arm architecture that delivers 900 GB per second of bandwidth between a CPU and a GPU as well as 10 times faster AI performance than AMD's EPYC Rome processors. While NVIDIA has long-used Arm cores in its system on chips (SoCs), including on its Jetson AGX-Xavier module, the point that NVIDIA will soon be offering an alternative to x86 processors is notable, as it highlights the growing presence of Arm in the data center (in parallel with Apple's pivot towards Arm).
NVIDIA also shared details on its next generation DPU chip called BlueField-3 designed to offload data center workloads from up to 300 CPU cores' worth of networking, storage, and security workloads. BlueField-3 is the first DPU to support 5th-generation PCIe and offer time-synchronized data center acceleration.
Bringing AI to the People
With numerous hardware and software announcements at GTC all centered around empowering AI solutions, NVIDIA is at the forefront of "democratizing AI" and making such technology more accessible to businesses of all sizes. Notably, it is simplifying the complexity of what is needed for AI architectures, providing a top to bottom solution, including chips, modules, packaged servers, software stacks, and software tools. By pairing its CPUs and GPUs with high speed interconnect tech (from Mellanox), NVIDIA is now bringing supercomputer performance to smaller enterprises. This will eventually trickle down to enhanced performance for edge computing solutions, like those offered by Curtiss-Wright.
As NVIDIA expands its portfolio, it continues to advance its AI technology and supercomputer performance. Over time, these leading edge commercial technologies will be adapted for defense and edge computing use cases.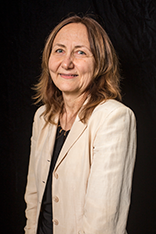 Tammy Carter
Senior Product Manager
Tammy Carter is the Senior Product Manager for GPGPUs and software products, featuring OpenHPEC for Curtiss-Wright Defense Solutions. In addition to an M.S. in Computer Science, she has over 20 years of experience designing, developing, and integrating real-time embedded systems in the defense, communications, and medical arenas.