Partitioning with Software Full Disk Encryption
Most modern unmanned vehicles, ISR aircraft and mobile ground vehicles are built around a network-centric architecture that enables connected network attached storage to communicate with multiple systems and:
Provide mission maps
Collect mission data during the mission
Provide boot files to network clients (see white paper) upon startup using PXE protocol
Collect or record Ethernet traffic using PCAP
Act as an iSCSI target for iSCSI initiators on the network
This network attached storage data is often of a sensitive nature and requires AES-256 encryption while keeping the data and files separate with different access rights.  This is achievable by setting up separate partitions for each function and then applying software full disk encryption (SWFDE) to each partition.  Curtiss-Wright has developed a clever approach to ensuring the data on the DTS1 is protected with AES-256 encryption while maintaining the devices separate files and functionality, uniquely accessible by different personas.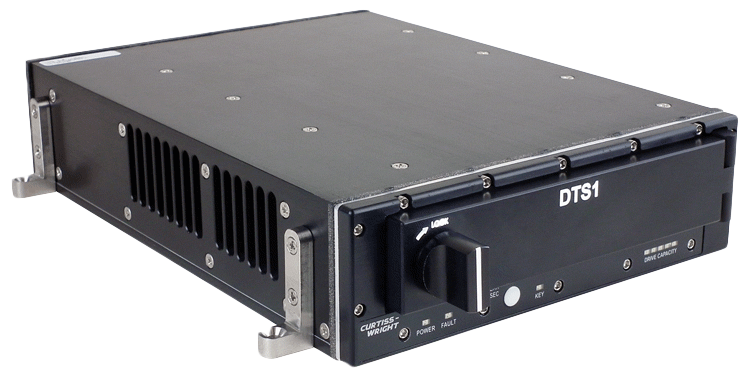 DTS1: 1-slot Rugged Network Attached File Server