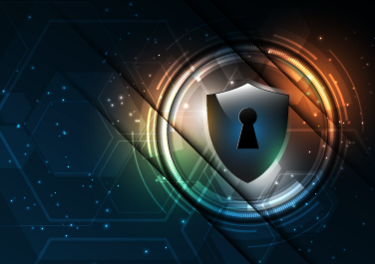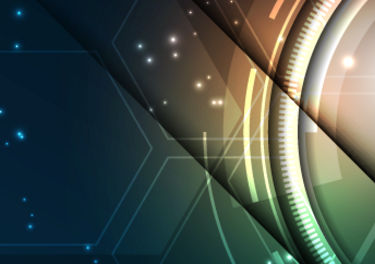 Recap: National Cyber Security Awareness Month 2018
October 2018 marked the 15th annual National Cyber Security Awareness Month (NCSAM), a collaborative effort between the National Cyber Security Division of the Department of Homeland Security and the National Cyber Security Alliance intended to raise awareness of cyber threats and prescribe best practices to combat them.
In the defense industry, employing the proper protections to eliminate vulnerabilities to adversarial access or attacks is absolutely critical to mission safety and success. Ensuring your defense technology provides reliable, error-free operation throughout your program lifecycle provides men and women in the field with solutions they can trust.
To help keep your finger on the pulse when it comes to the latest Trusted Computing for defense news, we've compiled the best of our "Trusted Computing: The COTS Perspective Series" to date. Be sure to check out our existing white papers, covering topics such as:
In the aerospace and defense market, solutions based on embedded hardware are frequently used in critical applications that may involve sensitive and classified information. The goal of all Trusted Computing activities is to enable the operation of these systems with complete confidence that they are secure and uncompromised. Trusted Computing also delivers confidence that any critical data or IP will not benefit our adversaries if the hardware falls into enemy hands. 
Learn more about key elements of Trusted Computing, such as cybersecurity and supply chain integrity.
Cybersecurity generally refers to the software side, or the data side, of security. But software cybersecurity is just one side of the story. In many cases, security features that are implemented at the hardware level offer a greater ability to secure, or harden, the solution because they may be harder to duplicate or crack and can operate or react much faster than software solutions. Hardware-based security techniques may be implemented at the system level, the board level, or the chip level within the hardware.
Learn more about hardware-based security techniques for confidentiality, confidentiality, data integrity, authentication and more.
What does "trust" mean in an embedded module or system? Trust means no more and no less than ensuring that the system operates exactly as intended. In the context of the boot process, trust means that an embedded module only executes the boot code, operating system, and application code that it is intended to run. No more and no less. The only way to guarantee trust in this chain is to ensure that all code, from the very first instruction that a processor executes, is authentic. In other words, that the code is specifically intended by the OEM or system integrator to execute on that processor.
Read more about establishing initial trust in the boot process.
While most modern processors include some capability for built-in boot security, these features are rarely configured, enabled and delivered by hardware suppliers. Each boot security feature must be carefully implemented to activate and verify its protection capabilities. System integrators that choose products where the original equipment manufacturer (OEM) hardware vendor has already implemented the required boot security features can skip this arduous undertaking to reduce risks and get secure products to market faster.
Read more about getting secure, Intel-based solutions to market faster.
After secure boot is implemented, the focus turns to built-in hardware features to ensure the continued security of a trusted system during operation. Understanding these features, what they protect against, and how to effectively use them will enable embedded systems to operate securely even in the face of attacks. In most cases, some software has to be modified as well in order to take advantage of these hardware features.
Learn about NXP QorIQ Trust Architecture, Intel SGX and OS Guard, Arm TrustZone and more.
Best practices for establishing a trusted computing supply chain involves establishing state-of-the-art processes for rugged industry-standard open-architecture embedded computing like VME, VPX, PMC, and XMC. These processes are in place to reduce risk and mitigate malicious threats against hardware or data.
Read about key components of a secure supply chain, including physical and manufacturing security, component supply chain integrity, secure handling and counterfeit parts mitigation.
Mission success depends on every module, subsystem, and system on every platform performing exactly as designed under the harshest conditions, while ensuring that critical data is secure and protected. Data acquisition and management, signal processing, mission computing, communications, networking, and equipment handling and stabilization must all be rugged, reliable, robust, and ready for any situation. If soldiers and commanders can't trust the tools they have been given to work with, they will abandon them. If they do, all tactical advantages provided by the blending of advanced digital and electromechanical technologies for modern warfare will be lost.
Learn more about selecting a vendor that can deliver technology with advanced trusted computing and security capabilities. 
Trusted Computing for Defense & Aerospace
Curtiss-Wright goes well beyond standard approaches to Trusted Computing to provide truly secure solutions for air, ground, and sea platforms