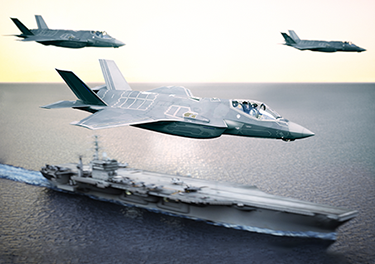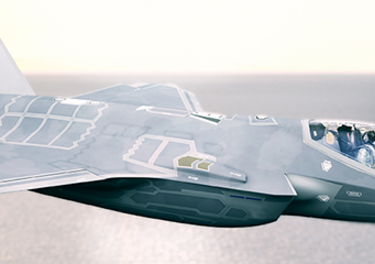 SWaP-Optimized 3U VPX System With Removable Memory
A large aircraft integrator required a Line Replaceable Unit (LRU) for sensor management in a vehicle where size, weight and power (SWaP) were major integration factors. In addition to capturing and processing sensor data, it was required that the data be safely stored and easily transported to a ground station for post mission analysis.
Curtiss-Wright Defense Solutions proposed a concept using 3U VPX components due to the SWaP constraints. With a large available selection of COTS 3U VPX processing and I/O elements available, Curtiss Wright was able to architect an LRU that met the SWaP, processing, and I/O requirements. All that was left was to specify the removable storage. They needed a 3U VPX storage device that could be housed behind an access door, would be easily removed, and provided enough data storage capacity for the required mission length and the Curtiss-Wright COTS 3U VPX Removable Memory Cartridge (RMC) fit the bill. The RMC is 3U VPX 1" pitch carrier for an industry-standard 2.5" solid state drive (SSD). The 3U VPX form factor and connector meant that the RMC would perfectly fit into the 3U VPX chassis.
For this application, a 2TB industrial temperature MLC NAND Flash SSD was selected. The large capacity SSD provided the required storage for mission data collection. The SSD also supported data purge which was required in case of emergency. A purge command could be sent via the SATA input line and within seconds, the sensitive data would be rendered unreadable.
The 2TB SSD provided enough capacity for the current requirements of the mission. However, the integrator knew from experience that sensor speeds are always increasing and that their defense customer would require a clear roadmap for more storage. With a carrier like the RMC, the current 2TB SSD can be removed and replaced by a larger capacity SSD (ex. 4TB or 8TB) that is available today. It is expected that even larger capacities will be available in the next 18 months. With a 2TB SSD in the required 3U VPX format, the RMC was a perfect fit for the system both today and for the future.