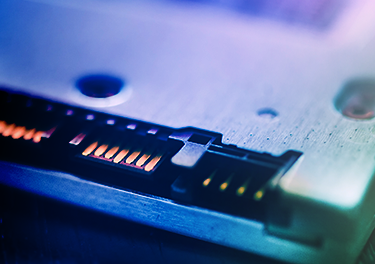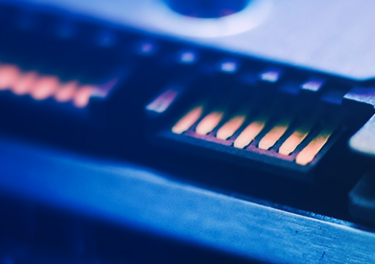 The Definitive Guide to Curtiss-Wright Data Recorders
Whether on-ground, in the air or at sea, choosing the right recorder for your data is vital to your mission's success. With a plethora of recorders to choose from, this guide can help you choose the right one for your application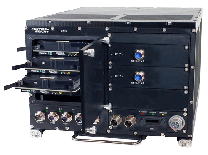 The Compact Network Storage 4-slot (CNS4) is a high performance, flexible recorder with scalable storage, flexible encryption and I/O. This flexibility means it's the ideal recorder to use across different platforms with varying mission profiles. Using the CNS4 as a technology base enables you to minimize program schedule and cost risk, ensuring that while sensor or storage requirements may change over the life of a program, the CNS4 will be able to adapt, making it perfect for:
Sensor data recording
Mission data recording
Data-at-rest encryption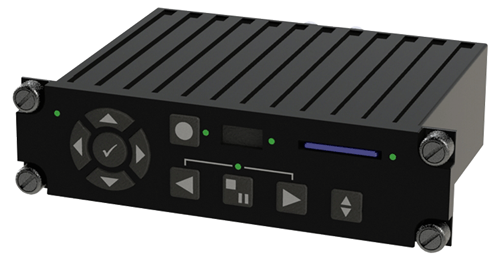 The latest version of the VRDV is the VRDV7000 and of course it's great for recording video but what makes it even more useful than a standard data recorder is the ability to playback video while continuing to record. With removable SD storage, front panel control, negligible live viewing latency, and metadata support, this recorder is perfect for the following applications:
On-board video viewing and recording management
Evidential recording
Mission debriefing
Post-mission training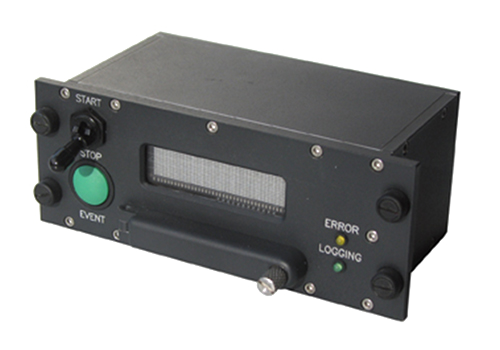 The range of Network Recorders (NET/REC) are ideal for recording Ethernet or PCM network traffic. Packets/frames are time stamped and logged in industry standard PCAP files and written to either a CompactFlash card or SATA drive using a FAT32 file system. The recorder can be used to record network data for any purpose, but it is ideal for flight, sensor and vehicle testing.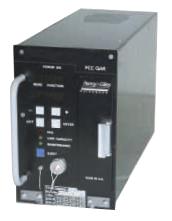 For rapid daily replay of in-flight data for more efficient maintenance, flight operations and flight safety programs you want a Quick Access Recorder. Depending on your replay station, data can be recorded on PCMCIA ATA Flash Card Technology (PQAR) or industry-standard 3.5-inch optical disk technology (OQAR). The QAR can record parameter not available to the flight recorder, providing a more complete picture of aircraft and crew performance, assisting in a range of monitoring programs such as:
Aircraft structural analysis
Engine monitoring
Flight operational quality assurance (FOQA)
Flight Data Monitoring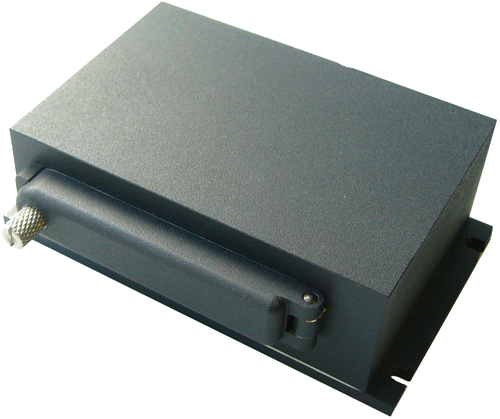 Designed specifically for collecting flight test data, the SSR line of airborne recorders are compact, lightweight and have integrated data acquisition. With a range of plug-in modules available, an Ethernet port for setup and real time monitoring and front panel control, the SSR/CHS is perfect for data acquisition and recording a wide range of sensor data, found in:
Flight test data recording
Data logging and muxing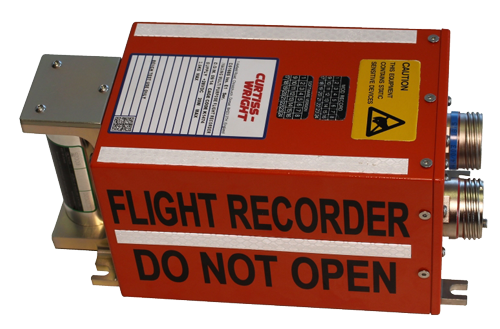 If you are looking for the latest and greatest technology, look no further than the Fortress, a next generation cockpit image, voice and flight data recorder. The most versatile crash recorder that is fully ED-112A complaint, the Fortress has a modular architecture that accommodates custom interfaces. Combined with optional features such as data encryption, SATCOM interface, wireless download and additional parameter acquisition from ARINC 429, discrete and analog interfaces as well as the SWaP optimized enclosure makes the Fortress perfect for:
Space constrained environments that require mandated crash recording
Flight data recorder upgrades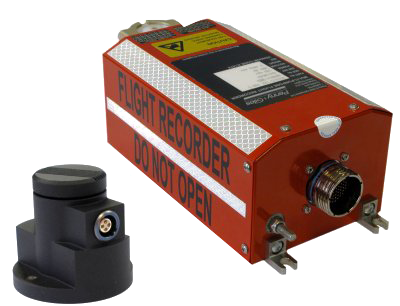 If you are looking for a flight data recorder with in-built encryption using AES-256 keys, the Cockpit Voice Recorder (CVR-E) is the best choice. The recorder can be configured to encrypt up to three intercom channels, one area microphone channel, and one flight data channel (ARINC 573/717), in addition to recording aircraft rotor tachometer data in unencrypted form. The device also supports the requirements of EUROCAE ED-112 for mandated Cockpit Voice Recorders making it a great fit for:
Military cockpit voice recording
Encrypted crash recording
Incident/accident recording and analysis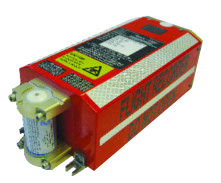 When data encryption isn't a requirement but data acquisition is, the Data Acquisition Flight Recorder (DAFR) is the crash recorder for you. On-aircraft download is achieved in less than 2 minutes and can be networked directly to a remote operational base for remote diagnostics and fault reporting. With 4 channel cockpit voice recording, a dual band rotor tachometer interface, 25 hours of flight data recording from three ARINC 429 high or low speed data bus inputs, 4 analog potentiometer, 6 discrete and a single accelerometer input, this device is most useful for:
Rotary wing or small aircraft crash recording
Flight data recording (FDR) or flight operations quality assurance (FOQA)
When you really need a standard flight data recorder to fulfil the mandatory requirements as well as data link recording, the Enhanced Multi-Purpose Flight Recorder (MPFR) is the right device.
Data link recording
Accident and incident recording and analysis
Flight data recording
And those are just our best sellers, to view all of the recorders we offer, visit the Data Recorder product family page.
Storage & Recording
Innovative, Future-Ready, Rugged Data Storage & Recording Systems