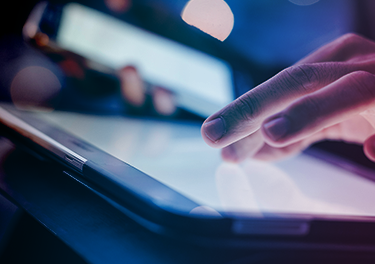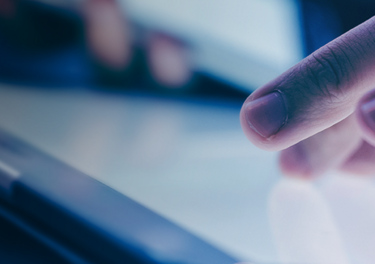 The Future of Flight Data Recorder Regulations
In the early days of flight, it was up to the pilot to report why an incident occurred – assuming they lived to tell the tale. In 1905, Orville Wright was nearly killed in a particularly hard landing that led to significant developments in sustainability and control.
Today, we have very sophisticated, complicated aircraft that regularly fly hundreds of passengers thousands of miles. When an incident occurs, accident investigators want detailed information to help them piece together the cause and to enable recommendations to be issued to improve future aircraft safety. They need data to help them do this, but normal recorders will likely be destroyed in a crash.
Flight Data Recorders (FDR) were developed precisely to ensure data could survive accidents. They generally consist of a storage device encased in protective materials. Regulations pertaining to their inclusion on certain classes of aircraft, and their resilience to various environmental factors, were introduced in the 1950s.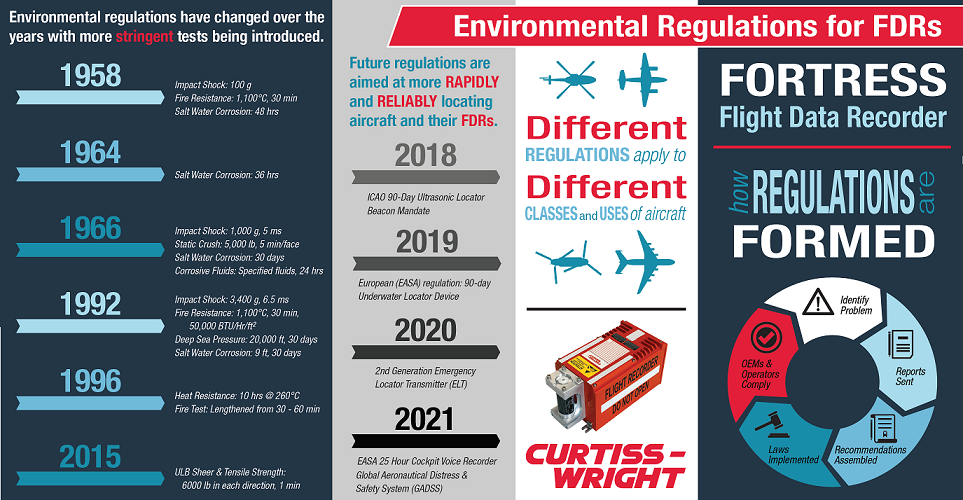 These regulations have been evolving ever since, and notable upcoming requirements on some classes of aircraft, include increasing the voice recording time as well as methods of alerting authorities to abnormal flight activity. What the future will bring is up for debate, but there are several interesting possibilities, such as:
Expanding the net: more aircraft types will be required to carry an FDR
Increasing qualifications: more stringent environmental tests will be added
Removal of, or increased reliability of, deployable recorders: the upper limit of acceptable 'false positives' will increase or deployable recorders will no longer be certified
Image recording: mandatory storage of images of the cockpit and instruments will be required
Encryption: the privacy and integrity of FDR data for civilian aircraft will be ensured by encryption
Collecting Structural Health Data: data on the health of the airframe will also be gathered
Removing FDRs: with wireless technologies in the future, perhaps the 'black box' will no longer be needed? This author doubts this would happen – it can always serve as a redundant backup!
Whatever the future brings, it is good to know that various organizations are constantly looking for ways to improve aircraft safety, and FDRs are invaluable tools in helping them to do their jobs. You can learn more about the history and future of flight data recorder regulations by reading this white paper.
Cockpit Voice and Flight Data Recorders
Compact, proven & future-ready flight recorders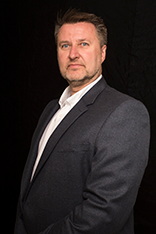 Steve Leaper
Bids Manager
Steve Leaper works for Curtiss-Wright in the role of product manager for flight recorders and bids manager. He joined Curtiss-Wright in 1986, initially working with tape-based voice and flight data recorders. Steve has spent virtually all of his career working with the flight recorder product range, with extensive knowledge of the product range and requirements. Steve has held the positions of engineer, program manager and had key account management responsibility for Leonardo Helicopters, BAE Systems, and Collins Technologies (formerly Goodrich), amongst others, while also representing Curtiss-Wright at international committees such as ARINC and EUROCAE.