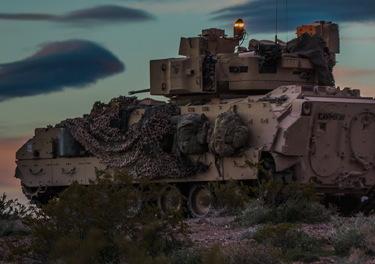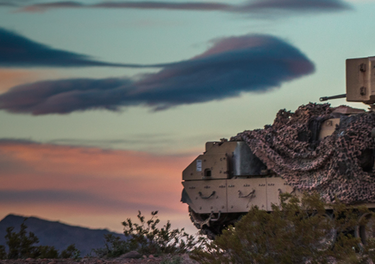 How a Modular Open Systems Approach (MOSA) Will Enable JADC2
Traditionally, tactical networks developed by each military branch have been unable to interface with one another, hindering the ability to share intelligence and quickly make decisions or issue commands based on said intelligence. To address this problem, the DoD has introduced a concept called Joint All-Domain Command and Control (JADC2).
Joint All-Domain Command and Control aims to connect sensors from the Army, Air Force, and Navy into a single cloud-like network that will enable swifter, more informed decision making. Each military branch is leading an effort to implement Joint All-Domain Command and Control; for example, the Air Force is developing a network, dubbed the Advanced Battle Management System (ABMS), that will transmit its collected data across domains.
What is Modular Open Systems Approach?
A Modular Open Systems Approach (MOSA) is not itself a technical standard. Rather, MOSA is an acquisition and design strategy that prioritizes the use of open standards-based technology for, as the Defense Standardization Program states, "designing an affordable and adaptable system."
The major push toward Modular Open Systems Approach took place in 2019 when the U.S. DoD issued a memorandum with the subject "Modular Open Systems Approaches for our Weapon Systems is a Warfighting Imperative." The very first paragraph in the memo states, "Victory in future conflict will in part be determined by our ability to rapidly share information across domains. Sharing information from machine to machine requires common standards."
The memo goes on to say that the Secretaries of the Air Force, Army, and Navy have reviewed the open standards that have been developed, demonstrated, and validated in their respective branches for the past several years. Deeming the continued use of such open standards "vital to our success," the memo mandates that Modular Open Systems Approach supporting standards should be included in requirements for all weapons systems going forward.
How Will Modular Open Systems Approach Enable Joint All-Domain Command and Control?
One of the main benefits of leveraging common standards is that it ensures interoperability between systems, whether they're on the same platform, different platforms in the same combat team, or even across domains. This enhanced level of cross-platform communication is the goal behind Joint All-Domain Command and Control. And, as the mandate for use of Modular Open Systems Approach standards in all new defense programs has been codified into U.S. law (Title 10 U.S.C. 2446a.(b), Sec 805), it makes sense that MOSA supporting standards will undoubtedly play a key role in realizing the DoD's Joint All Domain Command and Control vision.
Explore our Modular Open Systems Approach solutions or read "Modular Open Systems Approach (MOSA): Why Open Standards like CMOSS and SOSA™ Are the New Normal" for more information on Modular Open Systems Approach standards.
Modular Open Systems Approach (MOSA) Solutions
Building on our years of experience and participation in the development of open standards, we design our range of semi-rugged to ultra-rugged solutions to bring the benefits of a Modular Open Systems Approach (MOSA) architecture to deployed ground, airborne, and naval platforms.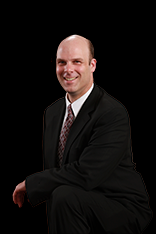 David Jedynak
VP Strategic Planning
David Jedynak is Vice Prsident of Strategic Planning and a Technical Fellow. Previously, he served as Chief Technology Officer for Curtiss-Wright Defense Solutions for many years, and continues to provide technology leadership for the group. David joined Curtiss-Wright in 2008, and has focused his expertise in network-centric systems, COTS solutions and Assured Position, Navigation and Timing. He actively drives and supports the adoption of modular open standard approach (MOSA) architectures for the defense industry to accelerate technology deployment. Prior to joining Curtiss-Wright, David worked in both the automotive electronics and film industries on the forefront of industry-wide migrations to cutting-edge open standard digital architectures. He holds a BS Electrical Engineering from UCLA, as well as a Certificate in Astronautical Engineering and a Certificate in Project Management, both also from UCLA.