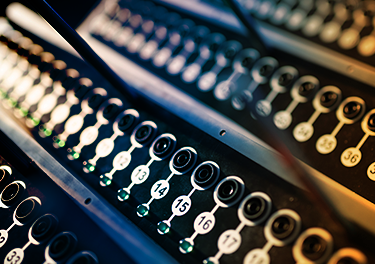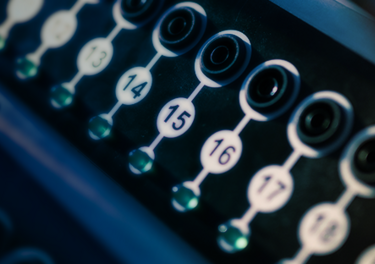 What to Look for in Rugged VPX Ethernet Switches and Routers
If your network is less than reliable, it may be time to make the switch.  
Whether they're connected to a network at home or at work, users have come to expect fast, reliable performance. This expectation now extends to defense applications, where military and aerospace networks must transmit sensitive data reliably and with real-time performance — often while enduring environmental extremes.  
To add networking capabilities to rugged electronic systems, designers can now choose from a range of OpenVPX Ethernet switch and router modules. However, to build a network that users can count on, you have to choose the right product. 
Six keys to selecting an Ethernet switch or router for military & aerospace applications 
Proven ruggedization: Military and aerospace environments require products crafted to endure the harshest of conditions. Your hardware must be able to withstand extreme and varying temperatures, thermal cycling stress, and high-shock conditions over a multi-year operational life without compromising communication between devices. Look for a module that is rigorously tested from a vendor with a proven track record for ruggedization. 
 
Interoperability: Whether you're building a new solution or extending an existing one, your switch/router must integrate with the other modules in your system. To minimize integration cost and risk, choose a module that fully complies with OpenVPX standards.  
 
Support for Quality of Service: Robust QoS is imperative in defense applications. Switches and routers with advanced QoS prevent your most important data from getting dropped or delayed.  
 
Fully Managed: Today's networked systems need more than just connectivity – every application has unique requirements. Managed switches and routers allow you to configure forwarding, QoS, security, and performance features to meet your specific and ever-changing needs. 
 
Built-in testing (BIT): Deployment in military applications requires equipment that is unambiguously diagnosable, repairable, and upgradeable in arduous conditions. Extensive BIT helps meet this requirement, and ensures a high degree of confidence in the health of your hardware. 
 
Support: Networking products incorporate extensive software and can be complex to troubleshoot and maintain. Are you dealing with an established manufacturer of reliable switches and routers? Does your vendor have the expertise to help you configure and optimize your network? Is the vendor committed to providing software updates over the life of the product? Choosing a partner with years of experience developing and supporting networking products helps ensure you will get your network running – and keep it running. 
Curtiss-Wright's VPX switches/routers meet the demands of networked military and aerospace systems by providing systems integrators with a fast and powerful way to interconnect chassis, cards, and CPUs through switched Gigabit, 10 Gigabit and 40 Gigabit Ethernet links. Learn more or contact us.