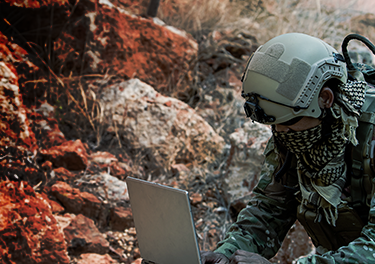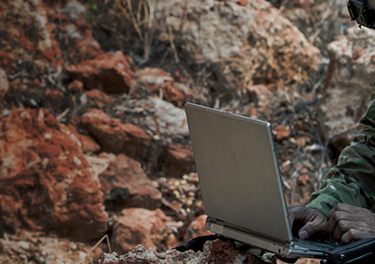 Press release
May 18, 2020
PacStar Hires Adrian Robinson as Vice President of Hardware Engineering
Hardware design expert brings extensive experience working on technology communications products for commercial and military platforms
Portland, OR – May 18, 2020 – PacStar today announced the hiring of Adrian Robinson as vice president of hardware engineering to lead the company's hardware development. Robinson's role will focus on meeting the ever-increasing complexity of tactical communications requirements. Robinson brings to PacStar more than 20 years of hardware and software design experience developing advanced technology communication products for commercial and military platforms.  Most recently, as the senior director of engineering at iDirect Government, Robinson led a $90 million cross-functional engineering organization developing commercial-off-the-shelf (COTS) satellite modem products for U.S. military and civilian agencies.
"We are very pleased to welcome Adrian to the PacStar team. His extensive experience in hardware design for commercial and military customers makes him a great asset to our company," said Peggy Miller, chief executive officer. "We have many initiatives at PacStar focused on building the most leading-edge hardware and software technology to ensure our customers maximize their ability to meet mission objectives. The addition of such a talented leader is part of our vision to build out our team as an internationally recognized, high-performance advanced communications technology innovator."
During the past few years, PacStar has won a number of high-visibility U.S. government programs of record. PacStar announced a deal last year worth up to $48 million with the U.S. Marine Corps System Command for the company's Secure Wireless Command Post – following a similar major fielding with a U.S. Army Project Manager Tactical Network program. The two deals for wireless command post networking equipment are estimated to be worth up to $300 million combined over the next five to seven years. These programs and others have resulted in the doubling of sales over the last two years with the related doubling of total company-wide employment.
The addition of Robinson follows other important leadership additions and the continued expansion of PacStar workforce which now totals 140 employees, most of whom are located at PacStar headquarters.
About PacStar
Pacific Star Communications, Inc. (PacStar) is a leading provider of advanced communications solutions for a wide range of military, intelligence and commercial applications.  PacStar created and manufactures COTS-based rugged, small form factor expeditionary and mobile communications systems.  Separately, it developed integrated, network communications management software, IQ-Core® Software, for the military, federal, state/local government and emergency responder markets. The company's patented IQ-Core® Software, hardware technology and integrated solutions provide secure, command, control and communications systems, particularly in remote or infrastructure starved areas. In addition, PacStar's communications systems are ideally suited for commercial/industrial organizations with mission-critical field communications requirements.
Curtiss-Wright Expands Position in Tactical & Enterprise Network Comms Markets with Acquisition of PacStar
The addition of PacStar's product portfolio will greatly expand the breadth of the Curtiss-Wright Defense Solutions division's mission-critical mobile and secure COTS-based processing, data management, and communications technologies, and will enable it to better serve its customers in the U.S. and worldwide.
PacStar Communications Solutions
Combining tactical networking equipment and software, our PacStar tactical communications solutions enable enhanced battlefield situational awareness down to the individual warfighter.