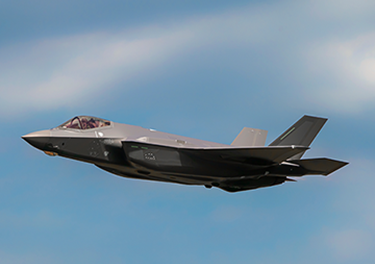 Press release
August 30, 2023
Curtiss-Wright Selected by Air National Guard to Support Tactical Data Link Implementation for the JADC2 Program
TCG BOSS solution for TDL testing, simulation and training will be supplied to 10 ANG sites
ASHBURN, Va. – August 30, 2023 – Curtiss-Wright's Defense Solutions Division today announced it has been selected by the Air National Guard (ANG) to provide Tactical Data Link (TDL) test and training solutions in support of the DoD's Joint All Domain Command and Control (JADC2) program. Under the contract, for which Atlantic Diving Supply (ADS) is acting as prime contractor, Curtiss-Wright will provide the ANG with its TCG BOSS (Battlefield Operations Support System) TDL testing, simulation, and training solution. TCG BOSS will be used to accelerate the implementation of TDLs, such as Link 16. The TDLs serve as the communications backbone of the JADC2 program, throughout the ANG. TCG BOSS will also be used to train ANG personnel on the correct and optimal usage of TDLs during peacetime and conflict. The lifetime value of the contract, which began in May 2023, is estimated to be $3.5 million. It is scheduled to run through 2026.
This contract represents the first major upgrade to ANG training centers in recent years, as well as the first time that TCG TDL solutions have been selected to support this ANG program.
The products covered under this agreement are produced in Tewksbury, MA and will be shipped to 10 different ANG sites throughout the U.S. and Puerto Rico.
About TCG BOSS
Curtiss-Wright's TCG BOSS TDL testing and platform integration solution allows military end-users and prime contractors to verify that the TDL implementations being delivered on aircraft, ships, and other military platforms conform to Link 22, Link 16, Link 11, VMF, JREAP, SIMPLE, SADL, DIS, and related TDL standards and interface definitions. TCG BOSS is the worldwide standard for Link 16 testing. It is a powerful TDL network simulator and exerciser capable of creating a complete and highly realistic test environment, including virtual command and control (C2) assets, network-enabled weapons (NEW), targets, threats, and simulated network participants.
To read the TCG tactical data link BOSS product sheet, please click here. To learn more about Curtiss-Wright tactical data link products, click here.
For additional information, please visit www.curtisswrightds.com, LinkedIn, and X @CurtissWrightDS.
About Curtiss-Wright Corporation
Curtiss-Wright Corporation (NYSE:CW) is a global integrated business that provides highly engineered products, solutions and services mainly to Aerospace & Defense markets, as well as critical technologies in demanding Commercial Power, Process and Industrial markets. We leverage a workforce of approximately 8,400 highly skilled employees who develop, design and build what we believe are the best engineered solutions to the markets we serve. Building on the heritage of Glenn Curtiss and the Wright brothers, Curtiss-Wright, headquartered in Davidson, North Carolina, has a long tradition of providing innovative solutions through trusted customer relationships. For more information, visit www.curtisswright.com.
###
Note: Trademarks are property of their respective owners.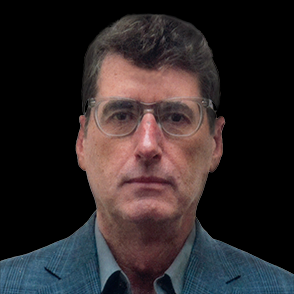 John Wranovics
Director of Public Relations
John Wranovics has over thirty years of experience in managing media relations and the promotion of high technology products. He has been with Curtiss-Wright since 2003. He has a degree in English Literature from the University of California, Berkeley.
TCG BOSS Battlefield Operations Support System
Advanced, standards-compliant tactical data link simulation and test software solution. TCG BOSS is the tactical data link testing and platform integration solution allowing users to create immersive and realistic simulations, integrating command and control (C2) assets into the test environment.