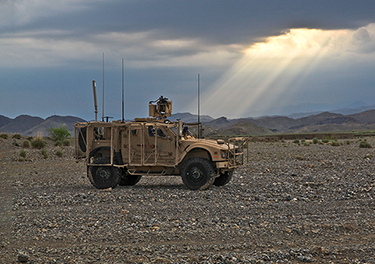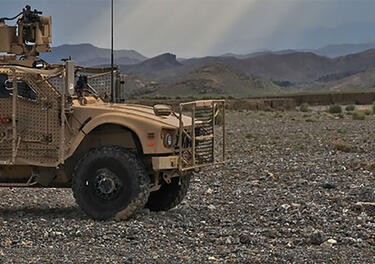 Press release
May 10, 2022
Curtiss-Wright to Showcase MOSA-based Tactical Warfighter Communications and Processing Solutions at Modern Day Marine 2022
Curtiss-Wright booth will include live demonstrations of interoperable open architecture-based solutions
MODERN DAY MARINE 2022, Walter E. Washington Convention Center (Booth #866) – WASHINGTON D.C. – May 10, 2022 – Curtiss-Wright's Defense Solutions division, a leading supplier of modular open systems approach (MOSA) based solutions engineered to succeed, announced that it will present a wide range of open architecture interoperable solutions, in collaboration with best-in-class technology partners, at Modern Day Marine 2022, being held May 10-12, 2022, at the Walter E. Washington Convention Center, Washington, D.C. At the conference, Curtiss-Wright will support the MOSA message by presenting live demonstrations of interoperable open architecture-based solutions in its booth (Booth #866). The booth will also showcase the Curtiss-Wright HMMVW Demonstrator Vehicle, which will be integrated with numerous examples of network and processing systems.
"At this year's Modern Day Marine we are proud to highlight our industry-leading PacStar family of tactical warfighter communications hardware and software solutions," said Chris Wiltsey, Senior Vice President and General Manager, Curtiss-Wright Defense Solutions. "What's more, in support of MOSA principles and innovation, we will highlight our compatibility with other hardware and software from trusted third-party partners such as Viasat. We are committed to delivering the high-performance processing, tactical warfighter communications, networking, and secure data storage, solutions our warfighters need for mission success."
Tactical Communications at the Edge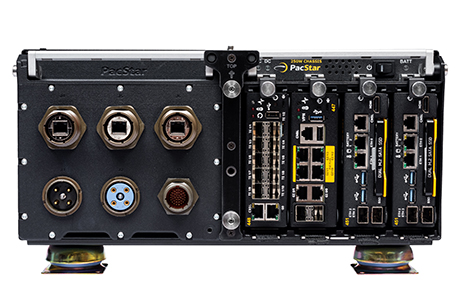 Demonstrations of tactical warfighter communications solutions will include Curtiss-Wright PacStar® IQ-Core Software for Configuration, Management and Monitoring, which will be shown providing a unified user interface for simplifying the convergence of SOSA, MOSA, and CMOSS capabilities. On display will be the PacStar SAVE Hybrid solution for MOSA and CMOSS, including the PacStar 400-Series and VPX SMART Chassis. Also featured will be the PacStar Vehicle Mounted Command Post Architecture, including PacStar Secure Wireless Command Post (WiFi and MSC CP) and Secure Wireless Command Post Extension (SWCP-X) for remote vehicle extensions. In addition, the PacStar Modular Data Center (MDC), a COTS-based, modular, tactical and expeditionary, rugged data center capable of hosting cloud/storage, AI, and analytics applications that can be deployed dismounted, in FOBs, command posts, ground vehicles and aircraft, as well as in upper echelons, will be on display.
Viasat NetAgility™ Software Defined Networking Demonstration
In addition, Viasat will demonstrate its NetAgility Software Defined Networking platform on PacStar small form factor servers to show robust and resilient connectivity using multiple, simultaneous tactical transport connections.  NetAgility's intuitive, low-touch configuration enables automated PACE (Primary, Alternate, Contingent, Emergency) communication that bonds and spreads the flow of data across multiple disparate transports to increase bandwidth and resiliency.  NetAgility's interoperability with IP based transports such as SATCOM, MANET, and LTE/5G provides resilient and redundant communications in Disadvantaged, Intermittent, and Low Bandwidth environments, providing assured communications to warfighters across the battlefield.
Rugged OpenVPX™ Module and Chassis Solutions
In the Curtiss-Wright HMMVW Demonstrator Vehicle, the SOSA Technical Standard aligned VPX3-1260 3U OpenVPX processor card will leverage VMWare to support flexible, modular, rapid deployment of virtual machines with operating systems and preloaded applications. The SOSA Technical Standard aligned VPX3-E320 Software Defined Radio Card (SOSA Payload profile 14.6.11) will be shown processing live RF spectrum and demodulation data using 3dB Labs SCEPTRE deployable signal processing collection software suite. The VPX3-1260 will also host Curtiss-Wright's TCG HUNTR Tactical Data Link (TDL) Hub and Network Translator which will be shown supporting TDLs, including Link 16, and situational awareness. It will also host L3Harris' FACE conformant FliteScene, which will be shown supporting a tactical moving map for small airborne platforms with awareness of terrain and threats.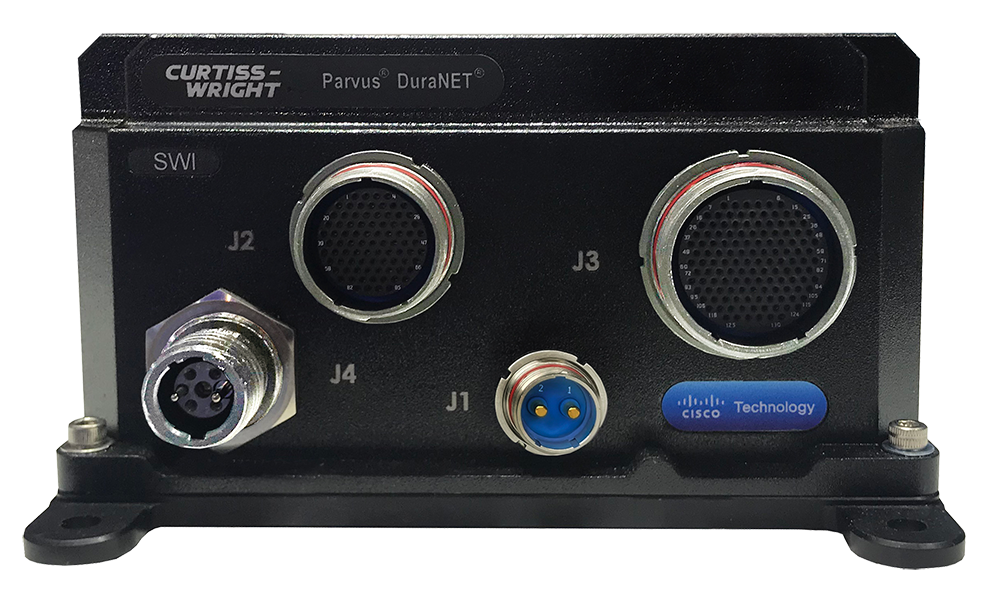 A network backbone featuring a Curtiss-Wright Parvus DuraNET® 3300 Cisco® switch will connect the demonstration equipment and virtual machines, enabling all the demos to be accessed from any one workstation, to provide an "everything-from-everywhere" approach. Three Curtiss-Wright Parvus DuraCOR® small form factor mission computers, serving as workstations for the demos, will be supported by Curtiss-Wright AVDU and GVDU touchscreen displays. Curtiss-Wright PacStar® IQ-Core® Software will be used to map and manage all networked nodes in the HMMWV Demonstrator Vehicle.
Curtiss-Wright will also display two recently introduced natural convection-cooled system solutions designed in compliance with the U.S. Army CCDC C5ISR Center's CMOSS standard and aligned with the SOSA Technical Standard 1.0. The CMOSS/SOSA Starter Kit (CSSK), designed for use on ground combat vehicle (GCV) platforms, speeds the development and demonstration of CMOSS/SOSA solutions by providing a pre-integrated 4-slot SWaP-optimized 3U VPX system that combines a VICTORY network module (Aligned with SOSA Profile: 14.4.14 DP/CP Switch), A-PNT module (Aligned with SOSA Profile: 14.9.2 Radial Clock), single board computer (aligned with SOSA Profile: 14.2.16 I/O Intensive) and 3U VPX power supply unit. Also, a new 8-Slot CMOSS/SOSA aligned enclosure that provides a highly configurable rugged platform for Ground Mobile and GCV environments will be demonstrated. The powered chassis features 8 3U OpenVPX slots, all of which are aligned with the SOSA Technical Standard 1.0. The chassis provides one External I/O slot, one I/O Intensive Compute Slot, four Generic Payload slots, one Data Plane/Control Plane Switch Slot, and one Radial Clock Slot that supports Assured-PNT functionality.
The referenced media source is missing and needs to be re-embedded.
These new fan-free CMOSS chassis, which are designed to meet the U.S. Army PEO Ground Combat Systems (GCS) Standardized A-Kit / Vehicle Envelope (SAVE), a new standard that defines internal mounting and physical interfaces for connecting CMOSS systems and radios to platforms, are ideal for use in Ground Combat Vehicle, and Tactical Wheeled Vehicle Platforms, as well as high performance ground or rotary wing processing applications.
About the CSSK:
The CMOSS/SOSA Starter Kit packages best-in-class system building blocks in a ready-to-run 28V powered 3U OpenVPX chassis. This compact enclosure is pre-integrated with:
The Integrated Ethernet switch module provides 1GbE VICTORY network capabilities to the platform.
The Integrated A-PNT card has an integrated CSAC, IMU, and GBGRAM Type-II SAASM/M-Code receiver. External network-enabled sensors can also be added and integrated with the pntOS software.
Integrated Intel 8th Gen Xeon E-2276ME SBC provides general-purpose processing for hosting battle management software (JBC-P/MMC), in addition to other applications, in a virtualized environment.
About the 8-Slot CMOSS/SOSA Technical Standard 1.0 Aligned 3U OpenVPX Chassis:
The 8-Slot CMOSS/SOSA aligned powered enclosure provides the highest functional density available using natural convection cooling. It accommodates a wide range of capability and I/O, with little-to-no modification, enabling this enclosure to be part of the A-kit, or fixed infrastructure, hardware for all Army ground vehicles. All of the 8-Slot Chassis' slots are aligned to the SOSA Technical Standard 1.0. They support one External I/O slot, one I/O Intensive Compute Slot, four Generic Payload slots, one Data Plane/Control Plane Switch Slot, and one Radial Clock Slot providing Assured-PNT functionality. It also provides Dual Power Supplies and supports load sharing. Software support includes Curtiss-Wright's Embedded Chassis Manager.
Broadest Range of MOSA Solutions for Aerospace & Defense Programs
Curtiss-Wright Defense Solutions MOSA open architecture solutions eliminate proprietary interfaces through the use of widely supported consensus-based standards for the major system interfaces between systems and components. From rugged COTS components and modules to ready-to-integrate subsystems, our full suite of solutions, and our product road map, all adhere to MOSA.
Curtiss-Wright MOSA Solutions include fully integrated CMOSS/SOSA aligned systems, as well as 3U and 6U OpenVPX system building blocks. For system development we offer complete system architecture services, Quick Reaction Capabilities, and development platforms such as our 3U OpenVPX CMOSS/SOSA-aligned enclosures and CMOSS/SOSA Starter Kits.
We offer the most comprehensive range of open standards based small form factor subsystems and modules, including the PacStar® 400 Series of modular tactical warfighter communications solutions, the ultra-compact Parvus® family of processing and network line replaceable units (LRU), and a complete line of data acquisition solutions. Our MOSA based rugged data solutions support high-density secure data storage protected with either Type 1 Top Secret or NSA-certified Commercial Solutions for Classified (CSfC) encryption. Designed for use on platforms that experience intense shock and vibration, such as helicopters and ground vehicles, our family of video management systems and rugged touchscreen LCD displays delivers optimal performance in harsh environments.
Whether in the air, on the ground, or at sea, Curtiss-Wright Defense Solutions MOSA technologies deliver high reliability and performance for the most demanding deployed applications, such as Battle Command, Mission Analysis & Planning, SIGINT, RADAR, EW, Flight Test, Jamming, Comms, Fire Control, Vehicle Electronics and Human Machine Interfaces.
Learn more about Curtiss-Wright MOSA solutions.
For additional information about Curtiss-Wright, please visit www.curtisswrightds.com, LinkedIn, and Twitter @CurtissWrightDS.
A Leader in Open Standards
Curtiss-Wright is an active contributor to the definition and advancement of the open standards included in CMOSS and those being defined in The Open Group Sensor Open Systems Architecture™ (SOSA). Curtiss-Wright has been a leading participant in the development of the CMOSS and SOSA standards since the inception of both initiatives and is a key participant in several SOSA™ Consortium working groups (including holding a chair position in the SOSA Consortium). In addition, the company has been a leading contributor to the VITA Standards Organization (VSO) that oversees the definition of the OpenVPX, PMC, XMC, and FMC form-factor standards that provide the foundation of both CMOSS and SOSA technical standards. This makes Curtiss-Wright ideally positioned to work with customers to help guide the development and success of their CMOSS and SOSA aligned applications.
About Curtiss-Wright Corporation
Curtiss-Wright Corporation (NYSE:CW) is a global integrated business that provides highly engineered products, solutions and services mainly to Aerospace & Defense markets, as well as critical technologies in demanding Commercial Power, Process and Industrial markets. Headquartered in Davidson, N.C., we leverage a workforce of 7,800 highly skilled employees who develop, design and build what we believe are the best engineered solutions to the markets we serve. Building on the heritage of Glenn Curtiss and the Wright brothers, Curtiss-Wright has a long tradition of providing innovative solutions through trusted customer relationships. For more information, visit www.curtisswright.com.
###
NOTE: All trademarks are property of their respective owners.
Related Posts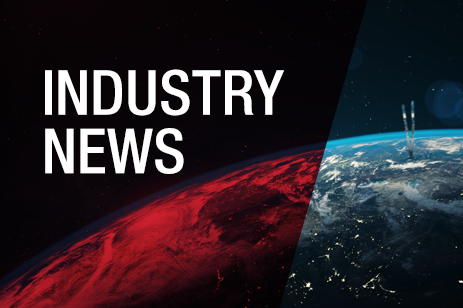 Press release
Curtiss-Wright Announces Initiative to Support the U.S. Army's MORA Architecture with Compliant RF Capabilities
Curtiss-Wright Announces Initiative to Support the U.S. Army's MORA Architecture with Compliant RF Capabilities Using Embedded COTS Systems.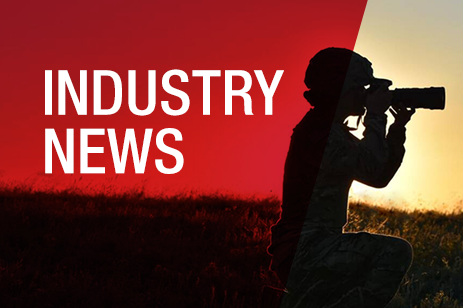 Press release
Curtiss-Wright Supports Raytheon Technologies Army TITAN Team with Modular Open Systems Approach Solutions
Curtiss-Wright's Defense Solutions division, a trusted, proven supplier of rugged modular open systems approach (MOSA) solutions, announced its participation on the Raytheon Technologies (NYSE: RTX) team to support the development of the U.S. Army's Tactical.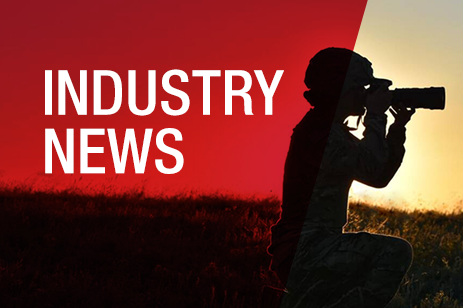 Press release
Curtiss-Wright Establishes MOSA Task Force to Drive Developed in Alignment with CMOSS & SOSA Technical Standards
Outlines strategic roadmap for delivering industry's most extensive family of CMOSS-compliant and SOSA aligned OpenVPX system solutions at AUSA NOW 2020 Virtual Conference.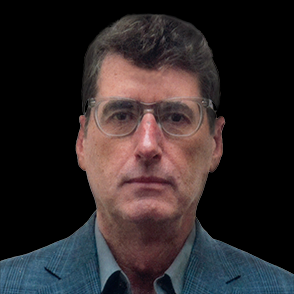 John Wranovics
Director of Public Relations
John Wranovics has over thirty years of experience in managing media relations and the promotion of high technology products. He has been with Curtiss-Wright since 2003. He has a degree in English Literature from the University of California, Berkeley.
What is MOSA?
The Title 10 U.S.C. 2446a.(b), Sec 805 U.S. law states that all major defense acquisition programs (MDAP) are to be designed and developed using a Modular Open Systems Approach (MOSA). This directive has accelerated the adoption of a variety of open standards, such as The Open Group Sensor Open Systems Architecture™ (SOSA) and the U.S. Army CCDC C5ISR Center's C5ISR/EW Modular Open Suite of Standards (CMOSS), that have been adopted by the three military branches.