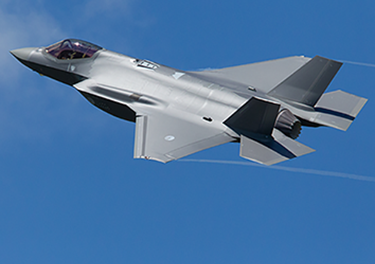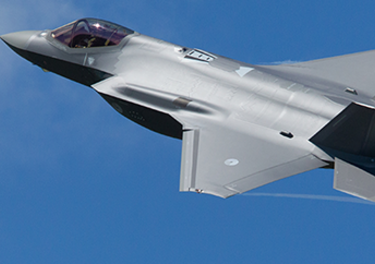 Press release
October 25, 2022
Curtiss-Wright Showcases Industry-Leading Flight Test Instrumentation Hardware and Software Solutions at International Telemetering Conference (ITC) 2022
FTI solutions on display will include a compact TSPI unit, a TmNS-compatible bi-directional RF communication system, a compact and modular all-in-one telepack, and real-time FFT processing for telemetry bandwidth optimization
International Telemetering Conference (ITC), Glendale, Arizona (Booth #317) – October 25, 2022 – Curtiss-Wright's Defense Solutions division, a leading supplier of flight test instrumentation (FTI) solutions engineered for success, will demonstrate its latest fully integrated FTI system solutions at the International Telemetering Conference (ITC), October 24-27, 2021. The new hardware and software FTI solutions products featured in Curtiss-Wright's booth (#317) will include a compact time space positioning (TSPI) unit, a TmNS-compatible bi-directional RF communication system, a compact and modular all-in-one telepack, and real-time FFT processing for telemetry bandwidth optimization. In addition, during the technical sessions of the conference, Curtiss-Wright subject matter experts will present three papers that cover a broad range of FTI topics.
A limited number of training sessions covering Curtiss-Wright's TTCWare FTI system setup and configuration software will be available by appointment. The training sessions will cover setting up an FTI system with TTCWare, and the use of IADS Post-Test Explorer to speed, simplify, and reduce the cost of report creation. IADS Post-Test Explorer, a recent recipient of Military & Aerospace Electronics magazine's 2022 Platinum Technology Innovators Award, is the industry's first unified data search, analytics, and visualization platform for flight test.
To schedule a product demonstration or training session please click here. In addition, Curtiss-Wright will host an open house for customers and partners at State 48 Brewery, Glendale, Az., on Tuesday, October 25, from 7:00 pm to 10:00 pm.
"Curtiss-Wright leads the flight test instrumentation industry in supplying best-in-class fully integrated system solutions," said Chris Wiltsey, Senior Vice President and General Manager, Curtiss-Wright Defense Solutions. "Flight test programs are costly, with every delay or unplanned time the platform spends on the ground adding program and schedule risk. Our fully integrated system approach mitigates risk by ensuring the entire FTI technology chain works together optimally to provide our customers with a complete, proven, and future-proof system solution from a single trusted supplier."
Live FTI Solution Demonstrations
At ITC, Curtiss-Wright's booth will feature a wide range of advanced FTI technologies, including:
A compact Time Space Position Information (TSPI) system
A large system demonstrating the Telemetry Network Standard (TmNS) in action
A micro airborne telemetry system
A next-generation daisy-chained data acquisition system with real-time FFT processing
A small form factor PC running real-time display and analysis software
FTI Technical Papers
Curtiss-Wright will present the following technical papers at this year's ITC conference:
"Integrating Flight Test Instrumentation Setup and Data Processing Software" (Ben Kupferschmidt): 2:50 p.m., Tuesday, October 25
"Alternate Benefit of Forward Error Correction" (Paul Cook): 11:30 a.m., Wednesday, October 26 at 11:30
"Optimizing PCM Bandwidth Usage in Flight Test by Real-time Data Analysis During Flight" (Pat Quinn): 10:00 a.m., Thursday, October 27
For information about training times during ITC, please click here.
To book a demo & training session or register for product demonstrations, please click here. Registration is now closed.
For the hospitality Tuesday, 7PM to 10PM: https://www.state48brewery.com/state-48-funk-house-glendale-az
For additional information about Curtiss-Wright Defense Solutions products, please visit www.curtisswrightds.com, LinkedIn, and Twitter @CurtissWrightDS.
About Curtiss-Wright Corporation
Curtiss-Wright Corporation (NYSE:CW) is a global integrated business that provides highly engineered products, solutions and services mainly to Aerospace & Defense markets, as well as critical technologies in demanding Commercial Power, Process and Industrial markets. We leverage a workforce of 8,000 highly skilled employees who develop, design and build what we believe are the best engineered solutions to the markets we serve. Building on the heritage of Glenn Curtiss and the Wright brothers, Curtiss-Wright has a long tradition of providing innovative solutions through trusted customer relationships. For more information, visit www.curtisswright.com.
###
NOTE: All trademarks are property of their respective owners.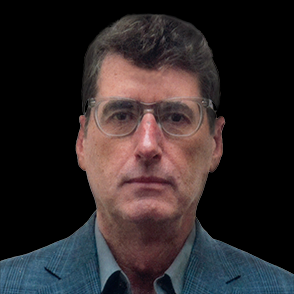 John Wranovics
Director of Public Relations
John Wranovics has over thirty years of experience in managing media relations and the promotion of high technology products. He has been with Curtiss-Wright since 2003. He has a degree in English Literature from the University of California, Berkeley.
MiTSPI nTTU-2600 Miniature Network TSPI Stack
Curtiss-Wright's nTTU-2600 is a network tactical time-space position information (TSPI) unit with an integrated recorder that is part of the MiTSPI product family.