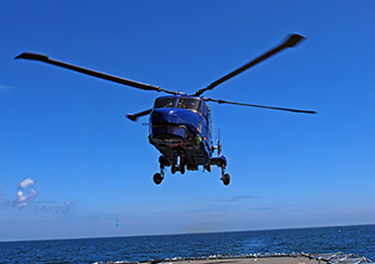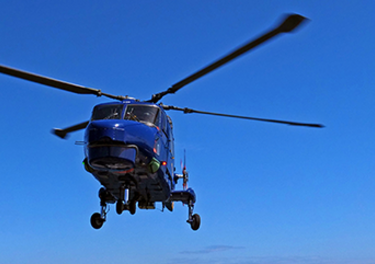 Press release
April 26, 2023
Curtiss-Wright Showcases New Rugged MOSA-based Solutions and Live System Solution Demonstrations at Army Aviation Mission Solutions Summit
Curtiss-Wright will demonstrate interoperable MOSA solutions that bring advanced capabilities to Army Aviation systems
Army Aviation Mission Solutions Summit (Booth #2327) – NASHVILLE, TN – April 26, 2023 – Curtiss-Wright's Defense Solutions division, a leading developer and supplier of Modular Open Systems Approach (MOSA) based solutions engineered to succeed, announced that it will present a wide range of high-performance processing, tactical battlefield communications, networking, secure data storage and machine/human-interface technology demonstrations at the Army Aviation Mission Solutions Summit, April 26-28, 2023, Gaylord Opryland Hotel & Convention Center, Nashville, TN. Leveraging an unmatched legacy of flight innovation, Curtiss-Wright's MOSA-based solutions drive digital infrastructure to meet the demanding requirements of Army rotorcraft platforms today and the emerging needs of our future forces. The live demonstrations will highlight how MOSA interoperability is driving transformational change across Army Aviation systems.
Curtiss-Wright Army Aviation Mission Solutions Summit Demonstrations
At this year's Army Aviation Mission Solutions Summit, in support of MOSA principles and innovation, Curtiss-Wright will present the following demonstrations and product showcases in its booth:
Curtiss-Wright's Fortress HUMS, a compact and lightweight ED-112A compliant Cockpit Voice and Flight Data Recorder with integral Health and Usage Monitoring System (HUMS) capability. In collaboration with Ultra Electronics Flightline Systems, Fortress HUMS is designed for use on rotorcraft platforms to uniquely combine flight data recording and HUMS capabilities in an easy-to-install and affordable single box solution weighing only a fraction of alternative systems.
Curtiss-Wright's TCG HUNTR TDL Hub and Network Translator will be shown supporting tactical data links (TDL), including Link 16, VMF, CESMO, Cursor-on-Target, and situational awareness. Simulation software will provide visibility into real-world links with air, sea and ground platforms on a local map. TCG HUNTR will be shown using TCG BOSS software to present a simulation of a TDL battlefield environment working with the TCG MIDS JTRS Terminal Housing and Control Case. The HUNTR demo will feature Link 16 functionality, the hosting of a Link 16 terminal, and data forwarding via VMF.
The Curtiss-Wright CMOSS Starter Kit, a small form factor 3-slot system, will be shown integrated with a Curtiss-Wright VPX3-1260 single board computer (SOSA IOI profile 14.2.16), VPX3-687 Gigabit Ethernet module (SOSA Switch profile 14.4.14), and VPX3-673 SBC/Timing Card (SOSA Radial Clock [A-PNT]) modules.
The 8-slot CMOSS/SOSA Chassis highlights Curtiss-Wright's expansive CMOSS/MOSA product portfolio relative to rotorcraft, with its ability to support the highest functional density using natural convection cooling. The chassis will be integrated with SOSA aligned A-PNT, processor and network switch modules. Curtiss-Wright's new CMOSS chassis are designed to meet the U.S. Army Standardized A-Kit / Vehicle Envelope (SAVE), a new standard that defines internal mounting and physical interfaces for connecting CMOSS systems and radios to platforms. These fan-free chassis are ideal for use in high-performance rotary wing processing applications
An LCR Embedded Systems 800 Series AoC3U-821 Chassis will be shown integrated with a Curtiss-Wright VPX3-1260 SBC (SOSA IOI profile 14.2.16), VPX3-E320 software defined radio module (SOSA Payload profile 14.6.11), and VPX3-687 GbE switch (SOSA Switch profile 14.4.14) modules.
Curtiss-Wright's PacStar® VPX SMART Chassis will be hosted in the Vertical Lift Consortium's (VLC) booth (#2335). This 5 payload-slot SOSA aligned chassis supports both SOSA aligned system deployments as well as hybrid deployments alongside the proven PacStar 400-Series family of modules, enabling users to select the best solutions from each ecosystem and seamlessly integrate them in a MOSA design.

The PacStar VPX SMART chassis is compatible with all existing PacStar 400-series mounting and transportation options, including a SAVE-compatible frame, rugged vehicle rack mount frame, or multiple person-carry and airline carry-on cases. PacStar 400-Series modules for tactical IT and deployed communications include LAN/WAN networking, CSfC secure wireless, PacStar Modular Data Center (MDC), and other data storage/processing and 360 SA capabilities in a SWaP-C optimized form-factor.
Curtiss-Wright's Data Transport System (DTS1) Network Attached Storage (NAS) device, industry's first commercial off-the-shelf (COTS) data-at-rest (DAR) storage solution to support two layers of full disk encryption (FDE) in a single device will be demonstrated. DTS1 is the only Common Criteria certified NAS solution endorsed by the NSA and approved by NATO with two certified encryption layers (CSfC). The DTS1 will be used to store and serve the library of virtual machines (VM) to the OpenVPX modules in the MOSA system demonstration. Also on display will be the HSR-10 10 Gigabit Ethernet (GbE) network attached storage (NAS) system that provides up to 32 TB storage capacity and two-layers of data encryption and roadmap to CSfC encryption.
GVDU Mission Display, an example of Curtiss-Wright's broad family of mission critical rugged displays optimized for the rotorcraft market with superior Projected Capacitive (PCAP) multipoint touchscreen technology. The GVDU's multipoint touchscreen technology enables operators to use familiar smartphone interface techniques to annotate, draw and manipulate screen images. The rugged display delivers improved brightness and contrast, a thinner and lighter display head, and reduced costs compared to resistive technology-based alternatives. With support for DEF-STAN 00-250 compliant bezel buttons, the GVDU displays support DEF-STAN 00-82 Video over Ethernet (VoE), ensuring that the display will work in any compliant Ethernet system architecture.
Curtiss-Wright will showcase the industry's first MIDS JTRS terminal housing case (THC) to add support for the Tactical Targeting Network Technology (TTNT) tactical waveform. TTNT is a secure, low latency waveform that provides mesh networking in the battlefield. The TCG MIDS JTRS Terminal Housing and Control Case provides a cost-effective, mobile, rugged solution for deploying the TNTT waveform. The addition of TTNT capability to the enhanced THC provides users with greater operational network functionality, flexibility, and performance. Curtiss-Wright will demonstrate the new THC's ability to host a MIDS or JTRS terminal, and show how it can be used as a ground Link 16 terminal and how the THC is currently used by U.S. Air Force for air combat training.
A Leader in Open Standards
Curtiss-Wright is an active contributor to the definition and advancement of the open standards included in CMOSS and those being defined in The Open Group Sensor Open Systems Architecture™ (SOSA). Curtiss-Wright has been a leading participant in the development of the CMOSS and SOSA standards since the inception of both initiatives and is a key participant in several SOSA™ Consortium working groups (including holding a chair position in the SOSA Consortium). In addition, the company has been a leading contributor to the VITA Standards Organization (VSO) that oversees the definition of the OpenVPX, PMC, XMC, and FMC form-factor standards that provide the foundation of both CMOSS and SOSA technical standards. This makes Curtiss-Wright ideally positioned to work with customers to help guide the development and success of their CMOSS and SOSA aligned applications.
For more information about Curtiss-Wright MOSA solutions, please click here.
For additional information about Curtiss-Wright Defense Solutions products, please visit www.curtisswrightds.com, LinkedIn, and Twitter @CurtissWrightDS.
About Curtiss-Wright Corporation
Curtiss-Wright Corporation (NYSE:CW) is a global integrated business that provides highly engineered products, solutions and services mainly to Aerospace & Defense markets, as well as critical technologies in demanding Commercial Power, Process and Industrial markets. Headquartered in Davidson, North Carolina, the company leverages a workforce of 8,100 highly skilled employees who develop, design and build what we believe are the best engineered solutions to the markets we serve. Building on the heritage of Glenn Curtiss and the Wright brothers, Curtiss-Wright has a long tradition of providing innovative solutions through trusted customer relationships. For more information, visit www.curtisswright.com.
###
Note: Trademarks are property of their respective owners.