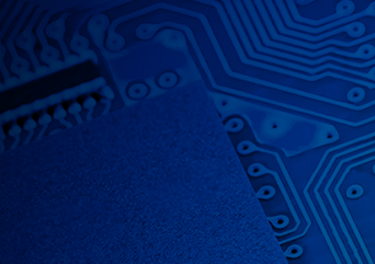 Press release
August 16, 2016
Curtiss-Wright to Display Rugged COTS Modules and System Solutions at Intel Developer Forum 2016
INTEL DEVELOPER FORUM 2016 (IDF16) – SAN FRANCISCO, Calif. (Booth #329) – August 16-18, 2016 – Curtiss-Wright's Defense Solutions division will highlight its industry-leading open architecture rugged commercial-off-the-shelf (COTS) processing modules and subsystems along with its OpenHPEC™ Accelerator Suite of High-Performance Embedded Computing (HPEC) software development tools for the aerospace and defense market at Intel Developer Forum 2016 San Francisco (IDF16: Booth #329). Featured will be demonstrations of glass cockpit applications running on rugged Intel processing modules and the industry's first VITA 48.8-compliant Air Flow Through (AFT) rugged OpenVPX™ chassis. Curtiss-Wright will also display its Intel® Xeon® processor D-based 3U VPX CHAMP-XD1 and 6U VPX CHAMP-XD2 Digital Signal Processor (DSP) modules, which bring supercomputing-class processing to very compute-intensive C4ISR aerospace and defense applications such as radar processing, Signal Intelligence (SIGINT), and Electronic Warfare (EW).
The broad range of Intel-based rugged COTS solutions displayed will include:
Rugged Single Board Computer and DSP Modules:
3U VPX and XMC Mobile Xeon processor E3 v5 Modules:
 At IDF16 Curtiss-Wright is introducing two new small form factor COTS Single Board Computers (SBCs) based on Intel's latest generation Mobile Xeon processor E3 v5 (formerly known as "Skylake-H"). The new rugged modules, the 3U OpenVPX™ VPX3-1220 and XMC-121 XMC processor mezzanine card, feature a low-power version of the Xeon processor to provide high-performance quad-core x86 processing with integrated graphics at typically 50% the power levels of previous solutions. The VPX3-1220 is the first Xeon processor-based SBC designed to meet DO-254 Design Assurance Level (DAL) C. Available with certifiable DO-254 design artifacts from Curtiss-Wright, this powerful VPX module can greatly speed the deployment of critical manned and unmanned airborne Safety Certifiable applications. 
Intel Xeon processor D-based ISR Processing Modules:
Curtiss-Wright will display its new 3U VPX CHAMP-XD1 and 6U VPX CHAMP-XD2 DSP modules, which feature single and dual Intel Xeon D processors. The CHAMP-XD modules deliver supercomputing compute performance to drive unprecedented Intelligence, Surveillance and Reconnaissance processing capabilities in embedded systems deployed in airborne and ground platforms for manned and unmanned programs.
Intel-based Glass Cockpit for Avionics:
Curtiss-Wright will demonstrate a glass cockpit avionics solution in a two-slot size, weight, power and cost (SWaP-C) optimized rugged 3U VPX chassis housing a VPX3-1258 Single Board Computer (SBC). The demonstration will feature an Intel quad-core Core™i7 processor and the VPX3-716 high performance graphics processor based on the AMD Radeon™ E8860 Graphics Processing Unit (GPU).
Running ANSYS SCADE® System software, and based on CoreAVI's DO-178C certifiable OpenGL™ SC driver, the glass cockpit avionics solution will demonstrate the use of moving textures, blending, and fog, and the generation of 3D terrains using large vertex meshes. The OpenGL driver architecture and demonstration system support multicore, hypervisor, and multiple secure partitioning platforms.
High-Performance Embedded Computing (HPEC) Development Tools:
OpenHPEC Accelerator Suite:
The OpenHPEC Accelerator Suite, including Allinea Software's DDT, MAP and Performance Reports, Bright Computing's Cluster Manager for HPC, and Dolphin Interconnect Solution's eXpressWare PCI® software suite, brings the benefits of open standard HPC software tools to the rugged COTS market. This software development toolset is designed to include a broad and comprehensive array of open standard drivers, middleware, and libraries, as well as proven solutions for cluster-wide debugging tools, profiling, performance reports, data flow performance analysis, and built-in-test tools, all of which have already been developed and qualified for commercial HPC use.
Advanced COTS System Cooling Technology:
Air Flow Through (AFT) Chassis:
The new AFT rugged chassis is the industry's first to support the VITA 48.8 Air Flow Through (AFT) cooling standard. It can be integrated with a range of 3U modules and is designed to bring advanced AFT cooling technology to rugged deployed embedded systems. At IDF16, Curtiss-Wright will demonstrate its Intel Core i7-based VPX3-1258 SBC and VPX3-716 graphics modules outfitted with AFT frames.
About Curtiss-Wright Corporation
Curtiss-Wright Corporation is a global innovative company that delivers highly engineered, critical function products and services to the commercial, industrial, defense and energy markets.  Building on the heritage of Glenn Curtiss and the Wright brothers, Curtiss-Wright has a long tradition of providing reliable solutions through trusted customer relationships. The company employs approximately 8,400 people worldwide.  For more information, visit www.curtisswright.com.
###
Note: Trademarks are property of their respective owners.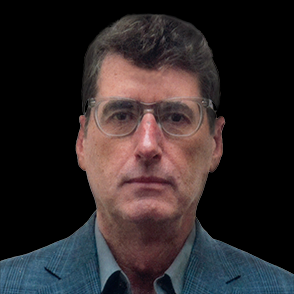 John Wranovics
Director of Public Relations
John Wranovics has over thirty years of experience in managing media relations and the promotion of high technology products. He has been with Curtiss-Wright since 2003. He has a degree in English Literature from the University of California, Berkeley.