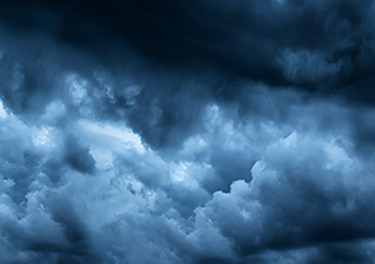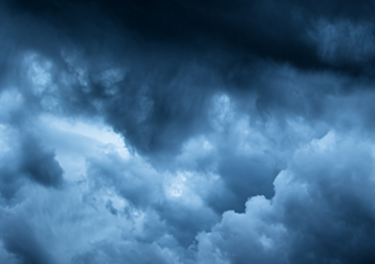 Press release
February 10, 2020
Curtiss-Wright Displays Latest Rugged Avionics Solutions for Aerospace and Defense at 2020 Singapore Airshow
SINGAPORE AIRSHOW, Changi Exhibition Centre, Singapore (USA Pavilion: Stand #V67) – February 11, 2020 – Curtiss-Wright's Defense Solutions division, a trusted leading supplier of ruggedized avionics solutions, will display its latest products for aerospace and defense airborne platforms in its booth at the 2020 Singapore Airshow (USA Pavilion: Stand #V67). Featured products include a range of rugged LCD touchscreen displays and video management system solutions, including video format converters and analog video switches. Curtiss-Wright will also highlight its industry-leading family of Fortress™ Flight Data Recorders (FDR) that combine cockpit voice recorders (CVR) and FDRs in a single next-generation compact unit.
With the world's largest range of system-level Flight Test Instrumentation (FTI) solutions, Curtiss-Wright will proudly present its popular KAM-500 data acquisition unit (DAU) along with the next-generation Axon DAU, the most powerful and modern solution on the market, as well as the complementary Axonite remote housings, which are designed to work with Curtiss-Wright's TTC nDAU, TTC MnACQ, TTC MnHSD, and KAM-500 DAU family of products. As a leading supplier of high-speed cameras, data recorders, and switches for FTI applications, Curtiss-Wright will also have its HD camera on display.
For many years, Curtiss-Wright has been recognized as the world's leading supplier of commercial-off-the-shelf (COTS) open architecture OpenVPX™ building blocks for developers of rugged deployed aerospace and defense C4ISR systems. Examples of best-of-breed rugged COTS modules on display will include the VPX3 and VPX6 OpenVPX single board computers (SBC) and the CHAMP- XD2 dual Intel® Xeon® D digital signal processor (DSP) board. For applications that require high-performance mission computing or networking solutions in ultra-compact line replaceable unit (LRU) packaging, examples on display will include the Parvus® DuraCOR 8043 mission computer and Parvus DuraNET 20-11 rugged network router and switch.
For applications requiring high-speed storage and encrypted protection of critical data-at-rest (DAR), the Data Transport System (DTS1) network attached storage (NAS) device will be on display. This COTS DAR storage solution stores up to 4 TB and is the embedded industry's first DAR storage solution designed to support two layers of full disk encryption (FDE) in a single device. The DTS1 has received Common Criteria (CC) certification for both the hardware and software disk encryption layers and is listed on the United States NIAP Product Compliant List and the NATO Information Assurance Product Catalogue (NIAPC).
In addition, Curtiss-Wright's VPX3-1259 SBC will be featured in Elma Electronic's booth (C16; Singapore Pavilion), integrated into an Elma D-Frame chassis, and running a flight simulator to demonstrate its high-performance processing and integrated graphics.
Curtiss-Wright Featured Products on Display:
Rugged Video Management System Solutions:
21.5" AVDU Rugged Mission Display

4 video inputs to showcase PiP, etc.
Optically-bonded glass
Dual-mode NVIS-compatible LED backlighting

7" SVDU Rugged Mission Display

1 video input
Optically-bonded glass
Dual-mode NVIS-compatible LED backlighting

12" GVDU Rugged Ground Vehicle Display

Military rugged design with size, weight, and power (SWaP)-optimized packaging
GVA programmable bezel buttons
Video over Ethernet capability based on the MODUK DEF-STAN 00-82
Will showcase multi-touch capability

RVG-FC1 Video Format Converter

Converts between a range of video formats and resolutions
15 different formats and resolutions supported

RVG-SA1 Analog Video Switch

Analog crossbar functionality
Enables routing of up to 12 analog video inputs
Flight Data Recorders:
Fortress™ Flight Data Recorders

Combination Cockpit Voice Recorder (CVR), Flight Data Recorder (FDR), Datalink and Airborne Image Recorder (AIR)
Supports recently introduced EUROCAE classes 4, 5 and 6 CVR
Supports 2021 EASA minimum 25-hour cockpit voice recording mandate
Air Data Computer:
Enhanced Software Configurable Air Data Unit (ESCADU)

Serves as the primary supply of air data parameters to the aircraft systems
Calculates the air data parameters from information received from the integrated pitot and static pressure sensors and an outside air temperature probe
Computed information supplied to other aircraft systems via an ARINC 429, analog DC or discrete signals
FTI System Solutions:
Acra KAM-500 DAU

Widely used rugged and reliable platform
Over 100 modules to meet varied interface needs

Axon ADAU

The industry's fastest (380 Mbps over the backplane) DAU
Compact and thermally optimized to operate without needing heat sinks
Remote mountable modules with 10 m link distance
TmNS, DARV3, Chap 10, iNET-X, IENA all supported

TTC HDC-330 High Definition (HD) Camera

Airborne-rugged HD camera
Miniature size; 1.5" W x 1.5" H x 1.9" D (38mm W x 38mm H x 48mm)
Rugged C4ISR COTS Modules:
CHAMP- XD2 Digital Signal Processor

High performance 6U OpenVPX DSP module features dual Intel Xeon D 8-core D-1539 processors (820 GFLOPS @ 1.6 GHz) or dual 12-core D-1559 (1152 GFLOPS @ 1.5 GHz total) processors.
Rugged Ultra Compact Mission Computer/Networking Solutions:
Parvus® DuraCOR 8043 Modular Mission Computer

Rugged small form factor COTS tactical mission computer powered by a multi-core Quad-Core 6th Gen "Skylake" Intel® Mobile Xeon® processor with powerful graphics and modular expansion capabilities

Parvus® DuraNET 20-11 Rugged Network Router and Switch

Revolutionary "pocket-sized" ultra-small form factor 8-Port Gigabit Ethernet (GbE) switch subsystem that is 90% smaller, 50% lighter than earlier designs
COTS Data-at-Rest (DAR) Storage Solution:
Data Transport System (DTS1) Network Attached Storage (NAS) device

The embedded industry's first COTS DAR storage solution designed to support two layers of full disk encryption (FDE) in a single device
The DTS1 has received Common Criteria (CC) certification for both the hardware and software disk encryption layers and is listed on the United States NIAP Product Compliant List
Stores 4 TB and supports optional AES-256 encryption for secure data-at-rest.
Weighs only 4.0 lb. and measures only 1.5 x 5.0 x 6.5" (38.1 x 127 x 165.1 mm)
About Curtiss-Wright Corporation
Curtiss-Wright Corporation is a global innovative company that delivers highly engineered, critical function products and services to the commercial, industrial, defense and energy markets.  Building on the heritage of Glenn Curtiss and the Wright brothers, Curtiss-Wright has a long tradition of providing reliable solutions through trusted customer relationships. The company is headquartered in Davidson, N.C. and employs approximately 9,000 people worldwide. For more information, visit www.curtisswright.com.
###
Note: All trademarks are property of their respective owners.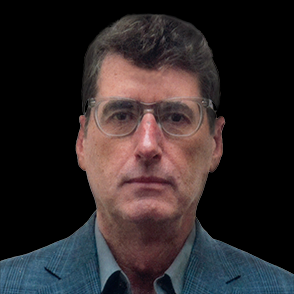 John Wranovics
Director of Public Relations
John Wranovics has over thirty years of experience in managing media relations and the promotion of high technology products. He has been with Curtiss-Wright since 2003. He has a degree in English Literature from the University of California, Berkeley.