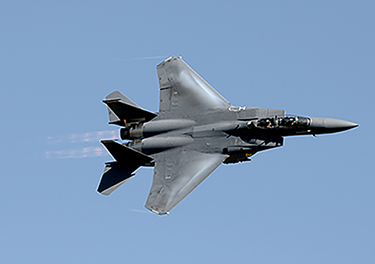 Press release
July 27, 2022
Curtiss-Wright Congratulates Korea Aerospace Industries on the Successful First Flight of the KF-21 Supersonic Fighter Jet
Curtiss-Wright provided the flight test instrumentation equipment used to capture the flight data during the test flight
Curtiss-Wright's Defense Solutions division, a leading supplier of flight test instrumentation solutions engineered to succeed, today congratulated Korea Aerospace Industries (KAI) on the first flight of South Korea's supersonic fighter jet, the KF-21 "Boramae." The successful flight was the first of approximately 2,000 test flights that KAI has scheduled prior to commencing production of the 4.5th generation fighter jet, which is anticipated to begin in June 2026. Developed domestically, with additional support by Indonesia, the KF-21 will provide South Korea with a cost-effective alternative to the U.S. F-35, as it replaces its older fleet of F-4 and F-5 fighter jets. Curtiss-Wright provided the distributed flight test instrumentation (FTI) system used to capture the flight data during the inaugural test flight.
"Curtiss-Wright congratulates Korea Aerospace Industries on the successful first flight of the domestically-developed KF-21 supersonic fighter jet," said Chris Wiltsey, Senior Vice President and General Manager, Curtiss-Wright Defense Solutions. "We are very proud to support KAI's development of this important aircraft with our data acquisition and flight test instrumentation solutions."
For additional information about Curtiss-Wright Defense Solutions products, please visit www.curtisswrightds.com, LinkedIn, and Twitter @CurtissWrightDS.
About Curtiss-Wright Corporation
Curtiss-Wright Corporation (NYSE:CW) is a global integrated business that provides highly engineered products, solutions and services mainly to Aerospace & Defense markets, as well as critical technologies in demanding Commercial Power, Process and Industrial markets. We leverage a workforce of 7,800 highly skilled employees who develop, design and build what we believe are the best engineered solutions to the markets we serve. Building on the heritage of Glenn Curtiss and the Wright brothers, Curtiss-Wright has a long tradition of providing innovative solutions through trusted customer relationships. For more information, visit www.curtisswright.com.
###
NOTE: All trademarks are property of their respective owners.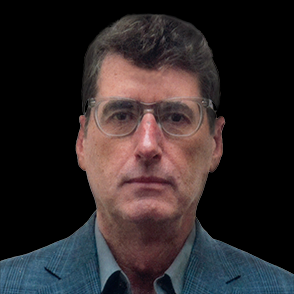 John Wranovics
Director of Public Relations
John Wranovics has over thirty years of experience in managing media relations and the promotion of high technology products. He has been with Curtiss-Wright since 2003. He has a degree in English Literature from the University of California, Berkeley.
Filght Test & Monitoring
Our comprehensive portfolio of standalone and total system solutions has been field-proven in a wide variety of applications for decades. Working with us means you get an expert partner that acts as an extension of your system architect and design team to deliver a future-proof total solution with less risk of losing data and suffering schedule delays and financial implications.