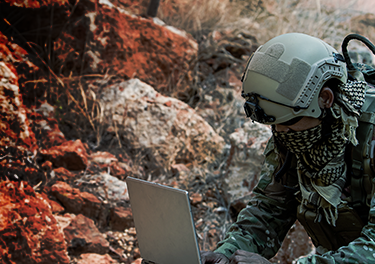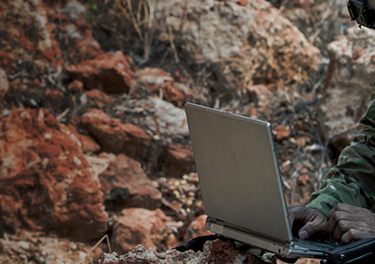 Press release
January 09, 2018
PacStar Awarded Contract to Support U.S. Army Europe
PacStar 400-Series communications modules and PacStar IQ-Core® Software support and extend USAREUR training networks
PORTLAND, Ore., Jan. 19, 2018 – PacStar, a leading developer and supplier of advanced communications solutions for the U.S. Department of Defense (DoD), today announced it has been awarded a contract to deliver PacStar networking and communications hardware and software to U.S. Army Europe (USAREUR) in support of the 7th Army Training Command and Mission Partner Environment (MPE) capabilities. Under the contract, PacStar solutions will extend NIPR, SIPR and a host of other training-specific networks to enhance USAREUR training.
USAREUR is the forward Army Service Component Command in Europe responsible for directing military operations throughout the United States European Command Area of Responsibility. Headquartered in Grafenwoehr, Germany, the 7th Army Training Command is the U.S. Army's largest overseas training command. The Mission Partner Environment (MPE) is a set of capabilities enabling DoD to execute its assigned missions with coalition partners through timely and secure sharing of mission information.
"We are very pleased with the opportunity to support the USAREUR," said Peggy Miller, CEO of PacStar. "We understand the military's needs for rugged, lightweight, compact, mission-critical communications systems that support a network-centric force to quickly deliver data to and from the field. Mission readiness is crucial to ensure warfighter safety."
The PacStar 400-Series family of small form factor, modular communications solutions is designed to maximize capabilities and configuration flexibility, with the smallest SWaP possible. The PacStar 400-Series includes routing, switching, advanced network services and more — in lightweight packaging designed with a wide variety of power options. The modules are managed by PacStar IQ-Core Software, which simplifies system setup, network management and protects the system from misconfiguration by operators in the field.
PacStar 400-Series modules are designed, extensively tested and certified as meeting MIL-STD 810G environmental standards even while operating, so Warfighters can be assured of reliable communications. They are available in a wide array of transport and packaging systems enabling programs to customize their systems as needed. PacStar tactical and deployable communications solutions are widely deployed throughout the US military, meeting rigorous Army T2C2 standards.
About PacStar
Pacific Star Communications, Inc. (PacStar) is a leading technology-based systems integrator that delivers advanced, reliable and interoperable tactical and enterprise communications systems to the military, federal, state and local government agencies, as well as emergency responders. The company's patented IQ-Core Software and hardware technology and integration/installation services provide secure command, control and communications systems – particularly in remote or infrastructure starved areas. In addition, PacStar's unified and tactical network communications systems are ideally suited for commercial sector organizations with mission-critical, complex communications requirements. For additional information, please visit www.pacstar.com.
PacStar Deployable Communications Hardware
PacStar is a leading developer and supplier of advanced, interoperable tactical and enterprise communications systems for organizations with complex communications requirements.
Curtiss-Wright Expands Position in Tactical & Enterprise Network Comms Markets with Acquisition of PacStar
The addition of PacStar's product portfolio will greatly expand the breadth of the Curtiss-Wright Defense Solutions division's mission-critical mobile and secure COTS-based processing, data management, and communications technologies, and will enable it to better serve its customers in the U.S. and worldwide.