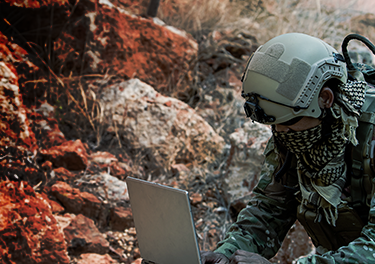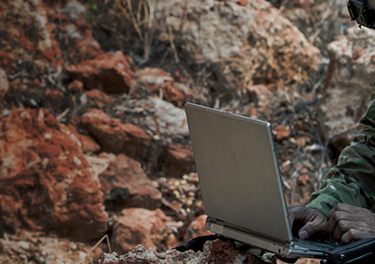 Press release
November 12, 2019
PacStar's Tactical Mobility Solution Wins 2019 Industry Innovator Award
PacStar's Secure Wireless Command Post (SWCP) recognized for innovation in  delivering secure tactical mobility to warfighters and speeding command post setup time
Portland, OR – November 12, 2019 – PacStar®, a leading developer and supplier of advanced communications solutions for the U.S. Department of Defense (DoD), announced today it has received a Government Innovation Award for the PacStar Secure Wireless Command Post – a small, modular communications package that provides warfighters with the groundbreaking ability to securely transmit classified and unclassified information in tactical settings while using Wi-Fi and LTE-enabled commercial smartphones and tablets.
The Government Innovation Awards showcase the best examples of discovery and innovation in government IT, and is presented by FCW, GCN, Washington Technology and Defense Systems. PacStar received an Industry Innovator award, which recognizes private-sector companies' vital role in the government IT community. Award winners were honored at the Government Innovation Awards dinner, on November 7th in Greater Washington DC.
PacStar SWCP was recognized for the traction it has gained over the past year for its ability to address two complex DoD challenges: 1) how to deliver secure wireless mobility to warfighters, and 2) how to speed setup time at command posts in tactical environments. PacStar is in major implementations with SWCP for the U.S. Army and for the U.S Marine Corps in contracts that could be worth up to $300 million.
"To be recognized as part of the transformative government projects, innovators and vendors focused on reimagining public sector IT is truly an honor," said Peggy Miller, CEO of PacStar. "We remain focused on hardware and software innovation that addresses the tactical mobility challenges warfighters face every single day, and the traction we are seeing for SWCP across the DoD is a testament to the combined efforts of our team, technology, partners and customers."
About PacStar
Pacific Star Communications, Inc. (PacStar) is a leading provider of advanced communications solutions for a wide range of military and commercial applications. PacStar is the creator and manufacturer of rugged, small form factor expeditionary and mobile communications systems and developer of integrated, network communications management software – for the military, federal, state/local government and emergency responder markets. The company's patented IQ-Core® Software, hardware technology and integration services provide secure, command, control and communications systems, particularly in remote or infrastructure starved areas. In addition, PacStar's communications systems are ideally suited for commercial/industrial organizations with mission-critical field communications requirements.
Curtiss-Wright Expands Position in Tactical & Enterprise Network Comms Markets with Acquisition of PacStar
The addition of PacStar's product portfolio will greatly expand the breadth of the Curtiss-Wright Defense Solutions division's mission-critical mobile and secure COTS-based processing, data management, and communications technologies, and will enable it to better serve its customers in the U.S. and worldwide.
PacStar Communications Solutions
Combining tactical networking equipment and software, our PacStar tactical communications solutions enable enhanced battlefield situational awareness down to the individual warfighter.