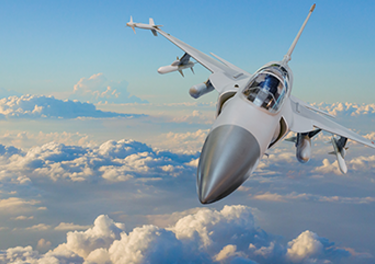 Press release
June 14, 2023
New In-Chassis Recorder Module Brings Compact Data Storage Solution to Curtiss-Wright Axon/ADAU Flight Test Instrumentation Systems
New AXN/MEM/401 and AMEM-401A-1 rugged recorder modules eliminate the need for external recorder units for Curtiss-Wright Axon or ADAU FTI data acquisition systems
European Test & Telemetry Conference (ETTC) Toulouse, France (Booth #20/21) – June 14, 2023 – Curtiss-Wright's Defense Solutions division today announced that it has expanded the capabilities of its Axon and ADAU flight test instrumentation (FTI) product families with the introduction of the AXN/MEM/401 and AMEM-401A-1 in-chassis data recorder modules. During flight test campaigns, FTI systems need the ability to store critical test data on the aircraft, since telemetering typically lacks the bandwidth to transmit all the data to the ground for analysis. For small to medium systems, instead of a separate recorder system required by large FTI systems, a miniature in-chassis recording module is an ideal solution.
Designed for applications where stand-alone logging of FTI data is required, the AXN/MEM/401 (for Axon systems) and AMEM-401A-1 (for ADAU systems) single slot removable solid sate drive (SSD) recorder modules reduce size, weight and power (SWaP) for deployed FTI systems by eliminating the need for an external data recorder device. These rugged modules provide reliable and accurate storage of greater than 256 GB of Ethernet packet data in the open standard PCAP format from both internal and external sources. No additional software is required for data retrieval.
Post-test flight, the stored data can be accessed via Ethernet or by easily removing the SSD drive from the FTI system's top block and inserting it into a download device, where it appears as removable media. Status and Report registers are available for transmission via an output module to monitor errors, logging conditions, and remaining capacity.
About the Axon Product Family
The Axon product family is the most advanced airborne data acquisition system available today, offering low SWaP with the best feature set, data acquisition, and thermal performance on the market. The Axon product family builds on Curtiss-Wright's heritage as the leading supplier of rugged reliable data acquisition for aerospace applications.
Axon's future-proof design, using a high-speed serial backplane (1 Gbps dedicated link per module) ensures future high data rates are supported. Its low SWaP design means it can be located in tight spaces and operates reliably without requiring bulky heatsinks. This design also allows any of the Axon family user modules to be placed in ultra-miniature "Axonite" housings and located remotely, separated from the chassis by up to 10 meters. Locating data acquisition closer to the sensors can significantly decrease the installation time and cost of the instrumentation while simultaneously reducing wiring weight. Axonites can also offer significant system cost saving in larger installations by reducing the number of DAUs required in remote locations and thus cutting down on extra chassis, controller, and power supply costs.
Axon AXN family modules are optimized for use with Curtiss-Wright's Acra KAM-500 network-based DAUs and DAS Studio software, while Axon ADAU modules are optimized for use with Curtiss-Wright's MnACQ networked-based DAUs and TTCWare Software. Both FTI system types support Curtiss-Wright's IADS real-time and post-test display and analysis software.
For additional information about Curtiss-Wright Defense Solutions products, please visit www.curtisswrightds.com, LinkedIn, and Twitter @CurtissWrightDS.
About Curtiss-Wright Corporation
Curtiss-Wright Corporation (NYSE:CW) is a global integrated business that provides highly engineered products, solutions and services mainly to Aerospace & Defense markets, as well as critical technologies in demanding Commercial Power, Process and Industrial markets. We leverage a workforce of approximately 8,100 highly skilled employees who develop, design and build what we believe are the best engineered solutions to the markets we serve. Building on the heritage of Glenn Curtiss and the Wright brothers, Curtiss-Wright has a long tradition of providing innovative solutions through trusted customer relationships. For more information, visit www.curtisswright.com.
###
NOTE: All trademarks are property of their respective owners.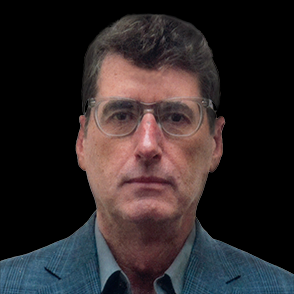 John Wranovics
Director of Public Relations
John Wranovics has over thirty years of experience in managing media relations and the promotion of high technology products. He has been with Curtiss-Wright since 2003. He has a degree in English Literature from the University of California, Berkeley.
AXN/MEM/401 Axon PCAP Recorder Module
The AXN/MEM/401 is an Ethernet recording module that stores data on a removable Solid State Drive (SSD) in PCAP file format. The SSD is housed in a rugged enclosure that attaches to the modules top block.