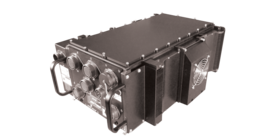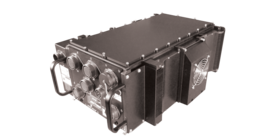 The Defense Solutions mission management unit provides network-centric mission management, data collection & data correlation.
Please contact us for a system designed to your project needs.
Advanced Mission Management System
The depth of Curtiss-Wright avionic experience can be exemplified in the Advanced Mission Management System (AMMS), provided to Northrop Grumman Corporation, for the Broad Area Maritime Surveillance (BAMS) Unmanned Aircraft System (BAMS UAS) program. The AMMS unit provides Network-Centric mission management, data collection and data correlation while incorporating support for Red/Black separation capability. It is also a total sensor management solution for the end-user.
The AMMS system is one of the latest network-centric systems responsible for mission management and data collection on the BAMS UAS platform. Leveraging Advanced Sensor Management Unit program and design experience of Sensor Management Unit-based systems, AMMS unit will have new and improved high-speed interface suite that will address higher processing requirements along with supporting modular and scalable network-centric architecture. AMMS is a VPX-based system that will implement internal volatile storage, new DIO sub-system and Discipline Rubidium Oscillator module, along with latest VPX-based PPC modules and Gigabit Ethernet Switches.
System Integration, Engineering, Test Planning & Verification Services
When you have a system integration challenge, reach out to our system design team as early in your program cycle as possible and let a Curtiss-Wright system architect put their system integration expertise to work for you. Our unmatched breadth of system integration capabilities helps to eliminate your design risk to ensure the success of your program's system development, integration, and deployment.
See the Full Scope of Our Services