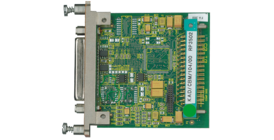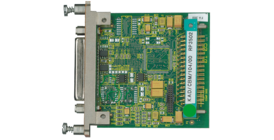 4-bus CSDB monitor features Four Commercial Standard Data Bus (CSDB) busses, tagging of messages with time & message count & more.
 
Features
Four Commercial Standard Data Bus (CSDB) busses
16-bit Content Identifier (CI) covering address byte and status or first data byte
Parsing of up to 127 complete messages and one catchall buffer per bus
Tagging of messages with time and message count
Up to 32 bytes per message
Applications
KAD/CBM/104 4 Channel CSDB Monitor
The KAD/CBM/104 extracts valid CSDB messages from incoming serial streams. It coherently extracts certain words from these messages and saves them to specified locations in the telemetry frames (parser).
The KAD/CBM/104 parses CSDB bus traffic and tags each message for up to four CSDB busses. It combines a message first in first out, a coherent message parser, and a message counter with error detection functions in a single module.
Traffic refers to bytes on the bus and tags refer to associated information such as microsecond time of last byte of the message, message count, and errors. The parser triple buffers up to 127 unique complete messages per bus and their associated tags. The MessageInfo tag associated with each message has a stale bit (message read before), a skipped bit (buffer overwritten), and an empty bit (no message received since power-on). The MsgCnt tag increments on receipt of a valid message. The Report word contains bits that indicate when an error has occurred, and on which bus it has occurred.
Aerospace Instrumentation Brochure
Modern aerospace instrumentation systems can be highly complex, and it can be difficult to know how to meet program needs. It's not unusual for requirements to change during a campaign and cause significant delays, and data must be captured reliably no matter what – otherwise expensive additional flights will be needed or months of program data could be lost. Read our brochure to learn how you can reduce your risk with commercial off-the-shelf (COTS) solutions.
Learn More