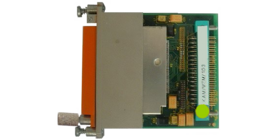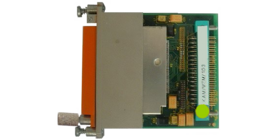 The KAM/MEM/103 is a memory card interface that supports logging to CompactFlash removable memory cards.
Features
Supports removable solid-state memory cards
Removable CompactFlash media (supports Type I and II)
CompactFlash media: can be read with USB card-reader or PCMCIA adapter
Programmable event size
Designed to support high-speed CompactFlash cards up to 128 GB
Logs data at up to 2 Msps
Applications
KAM/MEM/103 CompactFlash Memory Module
The KAM/MEM/103 is a memory card interface which supports logging to CompactFlash removable memory cards. The KAM/MEM/103 is designed to be used with a wide range of CompactFlash cards. As higher density CompactFlash cards become available, they are approved by Curtiss-Wright for use with this module. The KAM/MEM/103 can store data on a CompactFlash Card from any combination of data sources in an Acra KAM-500 system. Data storage can be triggered by a combination of discrete bits and analog signal levels. To read or erase the data, remove the card and read it using a standard off-the-shelf CompactFlash card reader. Software tools are available from Curtiss-Wright and third-party vendors to read recorded data. 
The KAM/MEM/103 is designed for applications where stand-alone logging of data is required, that is, without the need for a separate data recorder. A Status register is available to be transmitted via an output module, to monitor errors, logging conditions and capacity remaining. This can be useful as a pre-test checkout capability. The KAM/MEM/103 has a knurled head captive screw for fastening/unfastening the data acquisition unit lid by hand or with tools. 
Aerospace Instrumentation Brochure
Modern aerospace instrumentation systems can be highly complex, and it can be difficult to know how to meet program needs. It's not unusual for requirements to change during a campaign and cause significant delays, and data must be captured reliably no matter what – otherwise expensive additional flights will be needed or months of program data could be lost. Read our brochure to learn how you can reduce your risk with commercial off-the-shelf (COTS) solutions. 
Learn More