Secure, advanced radio modules for tactical communications
The PacStar® small form-factor radio modules are designed to maximize capabilities and configuration flexibility, with the smallest SWaP possible. These communications modules can work standalone or together in lightweight packaging solutions designed with a wide variety of power options. The PacStar 400-Series is optionally managed by PacStar IQ-Core® Software to simplify setup and operation.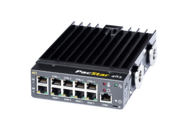 Learn More
PacStar 463 RoIP/Voice Module
PacStar 463 extends and integrates remote LMR radio networks into IP-based networks, enabling organizations to benefit from the best capabilities of each.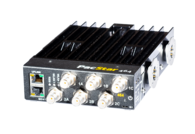 Learn More
PacStar 464 Secure Wi-Fi Access Point
PacStar 464 provides Wi-Fi network access, meshing, and client access for secure networks, in a small form factor, rugged, all-in-one package.