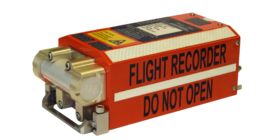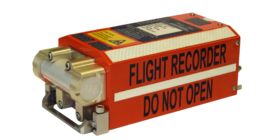 Curtiss-Wright' DAFR is a versatile recorder, in a compact package, fully approved for most current requirements.
Features
More Versatility
More Compact
More Information
More Comprehensive Ground Support
Less Weight
Less Operational Costs
Applications
Airborne data recording
Flight Data Recording (FDR)
DAFR Data Acquisition Flight Recorder
The Data Acquisition Flight Recorder (DAFR) is packaged as a compact unit ideal for the rotary-wing or small/medium aircraft market. Importantly, this compact unit may be attached directly to the airframe without the need for bulky equipment racks or anti-vibration mounts, thus permitting optimum aircraft installation performance to be attained for lower operating costs. Based on the successful Multi Purpose Flight Recorder (MPFR), DAFR uses state-of-the-art solid state microprocessor and memory systems. DAFR features include 4-channel cockpit voice recording for 120 minutes per channel (one wide band, 3 narrow band audio channels), a dual-band rotor tachometer interface, 25 hours of flight data recording from three ARINC 429 high or low speed data bus inputs, 4 analog potentiometer, 6 discrete and a single accelerometer input. Options exist for increased FDR memory capacities which, when coupled with the ability to configure different parameter frame definitions allows the DAFR to be utilized across different aircraft configurations/platforms.
Information retrieval is made via a 10/100MB Fast Ethernet interface directly to a portable transfer device or analysis PC using standard network hardware and protocols, alternatively, the Ethernet connection may be coupled through an aircraft-based Wireless Data Link (WDL) to provide remote, autonomous data recovery. DAFR exceeds FAA, EUROCAE and UK CAA requirements for combined voice and flight data recorders and is qualified to the requirements of EUROCAE ED 112, and FAA TSO-C123b / TSO-C124b, and RTCA/DO-160D and designed in accordance with RTCA/DO-178B.