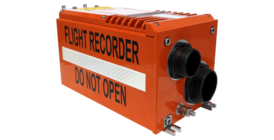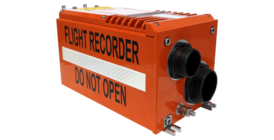 The Fortress HUMS combines an ED-112A qualified crash recorder with sophisticated inbuilt HUMS hardware. This innovative solution reduces installed box count by one and utilizes distributed data acquisition architecture for both flight and HUMS data.
 
Features
ED-112A compliant crash protected recorder
Sophisticated HUMS capability using Smart sensors
Low weight, size, and cost
Lowers box count by one vs. traditional system
Distributed, scalable, and composable architecture
Serial bus network reduces system weight and installation time/complexity
Commodity and logistics benefits
Improves fleet operational readiness
Applications
Health and Usage Monitoring Programs
FOQA/FDM
Rotor smoothing, drivetrain, engine, and structural health monitoring
Fortress HUMS
The Fortress Health Usage Monitoring (HUMS) combines an ED-112A qualified crash recorder with in-built HUMS hardware. This innovative solution is possible as the Fortress range of recorders can support custom modules to add additional data acquisition and processing capabilities. Fortress HUMS provides all the benefits of having a flight data/cockpit voice recorder and a fully functioning HUMS without requiring two separate boxes. By combining the systems, weight can drop significantly versus currently available systems (up to 50 lb (22 kg) possible). At the same time, commonality reduces the space and power required.
A benefit of most HUMS, in addition to increasing safety and facilitating training, is reducing costs. In combination with prognostic algorithms, one can calculate the remaining useful life of components which can extend maintenance periods beyond conservative schedules. As an example, the repair costs of an oil cooler system can drop from > $300,000 to < $40,000 with the addition of a HUMS.
Working with partners, we can provide a joint product solution to meet differing program needs. The Fortress HUMS can be designed to perform the majority of the required data reduction so that, at download and pilot debrief, appropriate data is available to quickly make decisions about the status of the aircraft. As the HUMS system is essentially separate within the same enclosure, the HUMS data is typically stored external to the recorder to a removable media, while mandatory FDR data is stored in Crash Protected memory.
A fail-safe file system can be used to ensure the Fortress HUMS is able to segregate functionality by report type, such as mission data/exceedances, mechanical diagnostics, aircraft state/regime, rotor track, and balance data, engine performance data, and raw data files. Open, easily man readable data collection protocols are used, and data security is provided with physically removable storage media and supporting global, security supervised, user access to optimize fleet-wide maintenance, repair, and overhaul operations.
For example, we recently worked with Ultra Electronics to develop a module to serve an aircraft fleet that utilizes a network of smart sensors. This system gathers vibration data for mechanical diagnostics and rotor track and balance, analog and digital signals, ARINC 429, MIL-STD-1553B for flight data recording and/or exceedance monitoring and regime recognition. The acquisition card also supports FDR mandatory parameter acquisition to feed the FDR thus excluding the need for an additional / separate DAU. Data can be uploaded to the cloud where analytics are performed and results can be downloaded.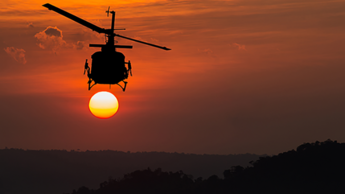 Fortress HUMS Crash Recorder for Lightweight Usage Monitoring
This video highlights Curtiss-Wright's and Ultra Electronics integrated HUMS and crash protected recorder solution. This solution allows for a reduction in the number of LRUs, a reduction in wiring and a significant overall reduction in weight.
Addressing Safety and Maintenance Concerns by Combining Flight Recording and Usage Monitoring into a Single Device
Aircraft operators are constantly looking for ways to reduce the size and weight of onboard avionics units. One strategy to overcome such limitations is to combine functions where possible. This can provide the benefits of multiple units without adding another box onto an aircraft. This white paper discusses how data acquisition functions can be combined into a flight recorder to add a usage monitoring capability without the need for a separate avionics unit.