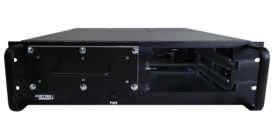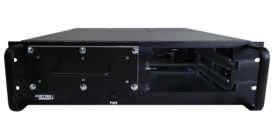 The UNS Ground Station (UNS-GS) is intended for use in conjunction with the Unattended Network Storage (UNS). The UNS product line supports NSA Type 1 encryption for data at rest with both deployed and ground station options. The UNS products capture data via NFS, CIFS, iSCSI, HTTP, and FTP industry-standard network storage protocols through multiple 10 GbE ports at 2 GB/s data throughput speeds.
Key Features
Network Attached Storage (NAS)
Protection of top secret and below data
Supports unattended operations
32 TB removable solid state memory
2 GB/s system throughput
4 x 10 GbE, 8 x 1 GbE ports
NFS, CIFS, TFTP, iSCSI, PCAP
Boot network clients with PXE and DHCP
Applications
Deployed network file server
Top secret and below data-at-rest
Unattended vehicles: UAV, UUV, USV, UGV
Mobile ISR system
Unattended Network Storage Ground Station (UNS-GS)
The Curtiss-Wright UNS (Unattended Network Storage) is a rugged network attached storage (NAS) system that supports industry-standard network storage protocols (NFS, CIFS, iSCSI, HTTP, and FTP) through four 10 GbE (Gigabit Ethernet) and eight 1 GbE ports. Trusted to protect critical data-at-rest (DAR), the UNS incorporates Top Secret/Sensitive Compartmented Information (TS/SCI) encryption for unattended applications. With a 32 TB Removable Storage Module (RSM), the UNS is a leader in protecting classified DAR for transport between a base station and aircraft or other mobile vehicles. With no moving parts or air-pressure dependent components, the UNS operates in a broad range of harsh conditions. Additionally, it supports the Preboot eXecution Environment (PXE) and Dynamic Host Configuration Protocol (DHCP) in order to serve boot files to network clients, allowing designers to eliminate redundant client storage on the clients.
Data Transport Between Ground Station and Deployed Vehicle
The UNS Ground Station (UNS-GS) is intended for use in conjunction with the UNS. The UNS-GS accommodates the same Removable Storage Module (RSM) that is used in the UNS.  With the RSM installed in the UNS-GS, mission, map, and boot files can be loaded onto it. The RSM can be removed from the UNS-GS and safely transported to the UNS on a deployed vehicle. The encryptors in the deployed system can decrypt the files for use during the mission.  During the mission, sensor data may be captured and stored on the RSM. After the mission, the RSM can be removed and transported back to the UNS-GS on the ground. The captured data can be decrypted and off-loaded for subsequent analysis.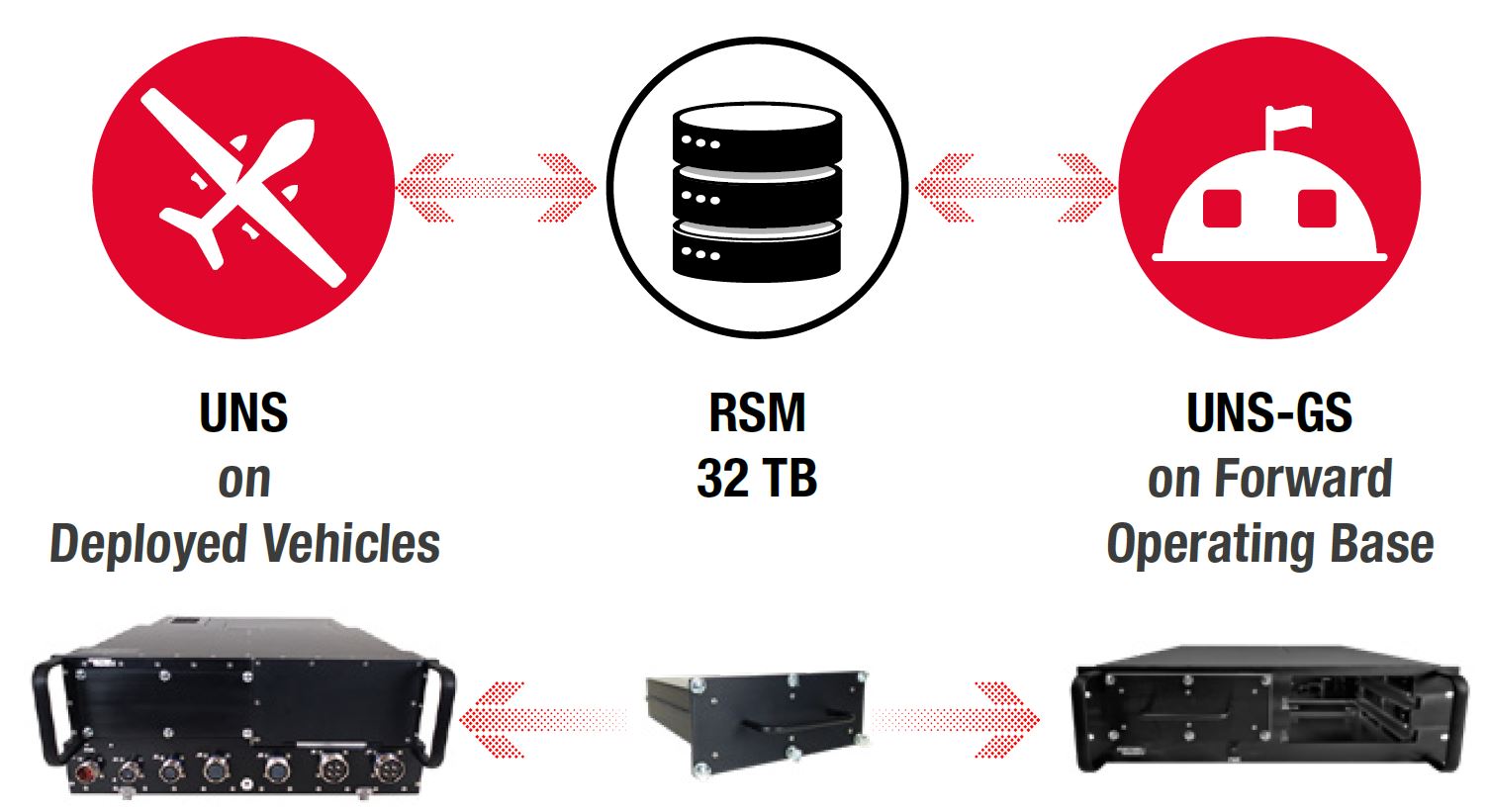 Data Protection for Unattended Applications
The UNS incorporates the ProtecD@R Multi-Platform Encryptor (KG-204) from General Dynamics Mission Systems (GDMS). In order to maintain a high system throughput, the UNS is designed to accommodate two KG-204 encryptors behind a secured panel. The incoming data is encrypted and then stored on the RSM.
The ProtectD@R Multi-Platform is the first DAR encryptor planned to be certified for unattended operations. This feature allows the encryptor to protect data while in unmanned environments such as unmanned underwater vehicles (UUV) or unmanned air vehicles (UAV).
Data Recording
Ruggedized and secure solutions to encrypt, store, retrieve, transport, and archive maps, mission data, digital video, and intelligence in real time to support ground force operations.