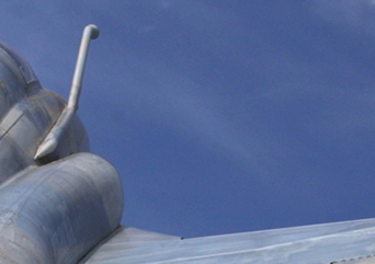 Aggressor Fighter Squadron Needs Secure Removable Storage Solutions
Tasked by the U.S. Air Force with updating their Aggressor fighter squadron, an aerospace company sought a small data network attached storage (NAS) device for a new batch of refurbished fighter jets.
With little room in the fighter cockpit, the aerospace company required a small NAS device with DZUS mounts and removable storage. The removable storage had to be enough for the current mission plans and maps (loaded before the mission) and maintenance data (gathered during the mission). The storage needed enough capacity for possible growth in the amount of data.
Mission plans and maps would be loaded onto the removable storage at the ground station before each exercise. During transport to the fighter, the classified data had to be protected from a potential adversary or insider threat. After the mission, maintenance data regarding the fighter's systems would be transported back to the ground station for analysis.
Commercial off-the-shelf (COTS) encryption was preferred, and the U.S. Air Force required the COTS encryption to be approved by the National Security Agency (NSA).
With classified data being transported to and from the fighter, the U.S. Air Force also required the assurance that the data would be considered unclassified during transport. The ground station storage device required a different mounting configuration than DZUS, which is cockpit oriented.
Log in and download the case study to learn more.