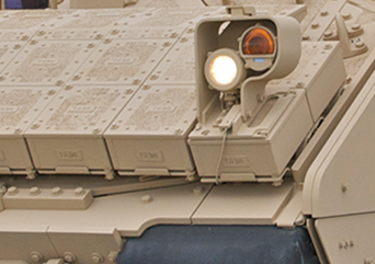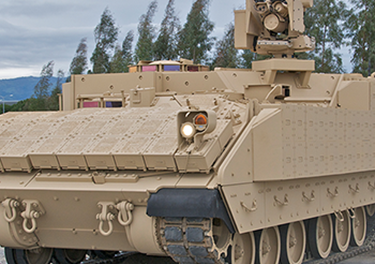 Case studies
September 30, 2016
Enabling VICTORY Data Bus Network for an Armored Ground Vehicle
Momentum continues to build within U.S. military ground vehicle programs to architect and implement the vetronics systems standard, referred to as VICTORY (Vehicle Integration for C4ISR/EW Interoperability). This C4ISR modernization initiative provides a common ground vehicle infrastructure to ease the integration of new technologies while improving size, weight, and power (SWaP). This progressive initiative uses open network interfaces, data formats, and protocols to enable integration and sharing of network, processing, Position Navigation Timing (PNT), and display resources. In the end, VICTORY aims to not only enhance situational awareness for the warfighter, but also provide a roomier vehicle cabin and more efficient data sharing, but reduce overall life-cycle cost for maintaining the platform.
A major systems integrator with proven successes developing combat vehicles for the U.S. and foreign defense forces required a VICTORY compliant Ethernet switch for a new armored vehicle platform. This small form factor (SFF) switch Line Replaceable Unit (LRU) would provide mission electronics onboard the command and control (C2) variants of this new vehicle with a digital backbone for Ethernet connectivity for supporting VICTORY architectures. The platform would utilize the network switch to connect tactical radio and communications systems (i.e. JTRS, WIN-T), smart displays, electronic warfare, friendly force tracking, and battle command systems. The switch would support key program operational priorities and concerns, including SWaP, schedule, cost, and information assurance (IA). It would also need to meet the environmental requirements for heavy brigade combat team (HBCT) platforms per MILSTD-810 and MIL-STD-461.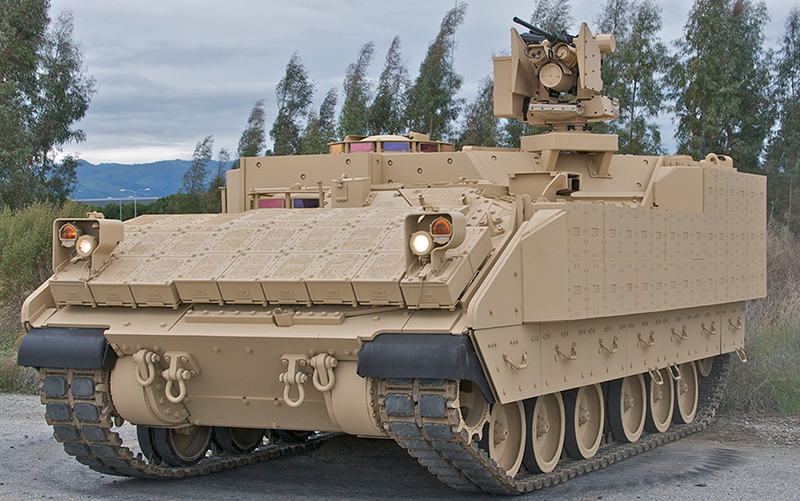 Leveraging proven, high-TRL rugged COTS subassemblies and multi-generational design experience with VICTORY switch architectures, the DuraDBH-672 Digital Beachhead was deemed the best solution to meet the customer's budgetary, functional, and product maturity requirements. This SWaP-C optimized GbE switch LRU will enable the Government to roll out VICTORY infrastructure switching capabilities for their new armored vehicle platform to network onboard C4ISR equipment and improve situational awareness for the warfighter.
Download the case study to learn more.
DBH-672 Digital Beachhead Rugged Switch
The DBH-672 Digital Beachhead is a rugged, Commercial Off-the-Shelf (COTS) single-box solution integrating a Gigabit Ethernet (GbE) switch and low-power Arm vetronics processor in a MIL-STD qualified, small form-factor (SFF) chassis.
What is Vehicle Integration for C4ISR/EW Interoperability (VICTORY)?
The VICTORY specification promotes the use of open standard physical and logical interfaces between LRU subsystems on C5ISR (formerly C4ISR) and electronic warfare (EW) combat vehicles, mitigating the problems created by the "bolt-on" approach to fielding equipment on military vehicles.