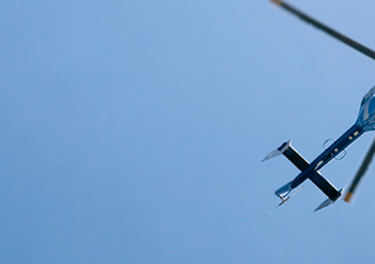 Case studies
August 29, 2016
Flexible COTS Data Capture and Crash Protected Recording for Small Fleets
The Flight Data Recorder "Black Box" has continually evolved since its introduction in the 1950s, progressing from mechanically driven wire to high-capacity solid-state memory. International aviation authorities periodically mandate equipment upgrades to better reflect new technology and to better address new findings from accident investigations. The introduction of new regulations can become a challenge for fleet operators as non-compliant equipment is potentially very disruptive to continued operations.
Curtiss-Wright saw a recent example of this as a new regulation challenge was encountered by Polish helicopter operators, who needed to become compliant with ED-112, Table II-A.2 by June 1st, 2016. The older model helicopters were originally designed in the mid/late 20th century and have been gradually adapted to EASA and EU regulations.
Replacing a crash-protected flight data recorder (FDR) on a relatively new aircraft is usually straightforward. Often the parameters to be recorded will be available on an avionics bus and there are many commercial off-the-shelf (COTS) solutions available to meet ED-112 regulations. On older aircraft, only some of the required parameters are available in digital form. Many others can only be obtained directly via the original transducers and sensors. Thus it becomes necessary to source not only an FDR, but to also source and integrate a Flight Data Acquisition Unit (FDAU) which can reliably capture all the required data from around the aircraft and provide this in a format suitable for the FDR.
Download the case study to learn more.
Flight Data Management Unit
The FDAU is a flexible unit ideal for collecting and formatting data for flight recorders.
Fortress Flight Recorders Brochure
Curtiss-Wright has been producing proven flight recorders for over 60 years. Our current Fortress product line meets all current and anticipated regulations and has several models to quickly meet the needs of a new or retrofit program. Read our Fortress brochure to learn more about the range of models currently available.
Read the Brochure