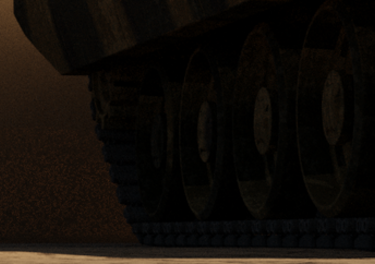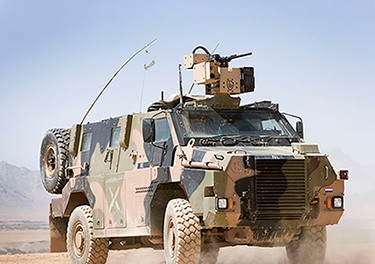 Case studies
December 08, 2017
Rugged Router and Switch Combo Provides Secure Networking for Ground Vehicle's Warfare System
Safely transporting personnel and electronic warfare systems through modern combat environments is a demanding task. To meet the challenges of navigating through extreme conditions, armies often depend on heavily armored ground vehicles to successfully handle night missions, endure sandstorms, and protect against encounters with enemy troops and IEDs. Ensuring that onboard network communications equipment is both reliable and secure is essential, as any form of a data breach could compromise the ability of these tactical vehicles to carry out tasks and keep their crew out of harm's way.
A leading system developer with extensive knowledge and experience building mobile ground platforms required a rugged network router and switch for a new command variant of an existing ground vehicle. The newly installed onboard system would be heavily dependent on an IP-based network to ensure that onboard payloads, including sensors, computers, radios, and other mission systems, would communicate effectively with one another. In addition, the platform required the means to convey information to remote locations such as mission command centers.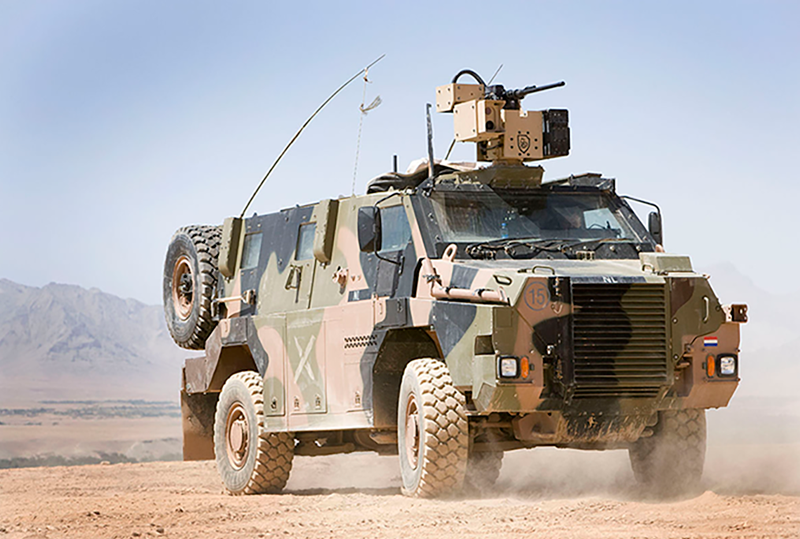 The program's requirements stipulated that the vehicle's communication network provide the highest level of security available in order to protect onboard computing devices from potential cyber threats while supporting seamless operation with remote systems. Building upon previous familiarity and successes, the system developer sought a commercial off-the-shelf (COTS) Cisco Systems IOS-based network router. This approach would enable both the developer and end-user to leverage their existing knowledge and familiarity with Cisco's ubiquitous software architecture.
The system developer also had concerns about the size and weight of their solution, as well as survivability in harsh battlefield environments. Since the rugged network router and switch were for a reconfiguration of an existing platform, size, weight and power (SWaP) reductions were highly desired. This was to ensure that the router/switch would not negatively affect the platform's mobility or its passenger and payload capacity. The trade study for a networking solution would be swayed by examining past platform performance on similarly demanding ground vehicles, as well as the MIL-STD environmental, EMI, and power qualification testing performed. In addition, the developer wished to work with a local partner that would be able to support any integration needs.
Read about the solution Curtiss-Wright developed for the system developer and the results achieved in our case study - download the case study to learn more.
Rugged, Small Form Factor Networking Systems
Our field-proven, rugged switches and routers enable mobile networks on-board vehicle and aircraft platforms to securely and affordably deploy digital network architectures for situational awareness and network-centric operations.
Strengthen Your Bid for Next-Generation Ground Combat Vehicles
With over 80 years of experience designing, developing, and delivering innovative ground vehicle technology, Curtiss-Wright is the leader in rugged vetronics and trusted by armies worldwide.